Drug and Alcohol Detox and Treatment
We accept private pay or insurance
Your freedom from addiction begins here. Call us now to enroll in one of our 30, 60 or 90-day residential treatment programs! We have helped hundreds that were once struggling from addiction and we're confident we can help you, too. Click below to see more success videos and read through our many testimonials.
View more
The Ocean Hills Recovery Difference
Boasting a 73% Success Rate
Is your addiction causing hopelessness, shame, and anxiety to permeate your life? Most people do not know where to turn. Contacting us may be the first step on a journey to your new life. Alcoholism or drug addiction can tear you and your family apart. You do not have to do this alone.  Ocean Hills Recovery's competent and caring staff will provide you an individualized drug treatment program.
Our experienced clinical staff will combine evidence-based psychotherapy approaches with the proven theories of the twelve steps to create the most effective treatment experience available for you. Our Collaborative treatment philosophy is based on the ongoing efforts of our knowledgeable staff and their years of experience treating addiction. You and your family members can become reconnected to the joy of life. You will be given everything you need to learn how to live a healthy, clean and sober life in the relaxing, beautiful ocean side resort city of Dana Point, California.
Read more
Our Programs
Ocean Hills Recovery provides a variety of different drug & alcohol rehab programs to ensure a successful, healthy future. From alcohol and detox services, to tailored drug rehabilitation programs, contact our caring staff today and discover how we can help you on your road to recovery.
Read Our Latest Posts
Prescription Drug Abuse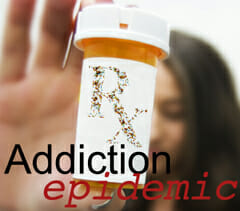 Has your doctor prescribed painkillers for you after surgery or an injury? Do you know anyone with ADHD taking medication for it?
Addiction to prescription drugs doesn't necessarily happen to everyone who uses them. Things like environment, family dynamics, genetics may have a strong influence on whether someone will be able to stop using an addictive prescription drug when they no longer "need" it according to their physician's recommendations or standards for the drug. People that suffer from mental illness, such as depression or anxiety are more likely…
OHR's 5th Annual Birthday Bash
As per the announcement earlier this month, Ocean Hills Recovery hosted its 5th annual birthday bash on July 18, 2015, to celebrate our clients' milestones in addiction recovery. OHR Alumni, clients, friends and family members gathered at Doheny Beach in Dana Point, California to celebrate and recognize years of sobriety. In addition to OHR chips being handed out, this year the OHR family started a new tradition –  The OHR Olympics. The jury is still out as to whether this will be an annual tradition, or a once every 5 years event.
OHR's 5th Annual Birthday Bash is one way that…