Alcohol and drug rehabilitation in a 'normal' world is already an option that takes your bravery and commitment to recovery. In a world pandemic situation as we've been in with COVID-19? There's an added layer of decision-making with safety concerns being at the forefront. The good news is that alcohol rehab Dana Point can be safe, and it's what we're excelling in at Ocean Hills Recovery.
The Dangers Of Postponing Treatment During COVID-19
You may have been ready to break the chains of misuse and addiction. Then the COVID-19 crisis happened, leaving most of the world uncertain about the extent of the disease. You may have decided to hold off, waiting to see how it all played out. Or, you may have turned to drugs or alcohol during quarantine and now struggle with misuse or addiction.
There are several reasons you might need treatment but are concerned about whether alcohol rehab Dana Point is a safe option at this time.
The reality is, it's probably never been more vital that you seek treatment. Experts everywhere are worried that the COVID-19 fallout can include increased mental health disorders, leading to more addictive behavior. [1] As well, when you're in isolation or quarantine, you're at an increased risk of relapse. [2] Physical health and safety need to be something you rely on in a treatment center, and that's what we strive to do at Ocean Hills Recovery.
Why Should You Still Seek Treatment?
Research continues to find that if you suffer from substance misuse or addiction, you may be at greater risk of contracting COVID-19 or having more severe symptoms. [3] If you misuse alcohol, this can be due to an increased risk of the 'cytokine storm' that occurs in COVID-19 as your body fights it. [4] If you misuse drugs, your lungs may be compromised, making you more vulnerable to a more severe case. A strong, healthy immune system is essential when it comes to fighting COVID-19, and drugs and alcohol compromise that.
And while it's tempting for you to consider detoxing and rehabbing at home to ward off COVID-19 contagion, detoxing at home by yourself can lead to relapse or even be life-threatening. [5] If you're ready to break the chains of addiction, it's still wise to seek help, even during COVID-19.
Rehabilitation Centers Take Measures For Safety
Many rehabilitation centers are open now, as we've stated the great need for treatment options, even during a pandemic. But when looking at alcohol rehab Dana Point facilities, you need to have peace of mind about your safety.
That's why at Ocean Hills Recovery, we put your safety at the top of our priority list. We know you already may have anxiety about entering rehab as it is. The last thing you need to worry about is how safe you are from COVID-19 when you're in treatment.
We pay close attention to the Centers for Disease Control (CDC) guidance and the World Health Organization (WHO), and local and state officials. Our compassionate team of experts has implemented policies that will ensure the safest conditions for both our clients and our employees. You can trust that our essential employees are only traveling to and from our facility so that they can safely continue to provide the treatment services you need.
Safety Protocols During Alcohol Rehab in Dana Point
Additionally, we're doing the following for your safety while in treatment:
Daily temperature screens of all employees before the entry of our facility. Employees with temperatures higher than 100º F will be immediately sent home and need a medical care provider to agree on their return to work.
Employees or clients suspected of having possible virus exposure or who have tested positive for the virus must stay home for two weeks and not be part of our treatment program's general population.
All necessary meetings for staff are online to reduce the congregation of larger groups.
Our Group Counseling sessions are no larger than seven people.
We're effectively sheltering our clients in place with opportunities for daily walks outside and access to sitting areas, patios, and decks, all located on our property.
Daily 12-step meetings are done through online formats.
Clients have access to safe enrichment like daily yoga, entertainment, and media.
We'll provide clients with prepared meals for less contagion risk.
All potential clients are screened to protect the safety of current clients and staff before acceptance.
Ocean Hills Recovery: A Safe Option For Alcohol Rehab Dana Point
Ocean Hills Recovery is committed to you. We continue to provide safe, quality treatment to help you begin your new life of sobriety. We know the challenges of COVID-19 make this an additionally unusual journey. However, we're confident that our intensive safety protocols will allow it to be a successful one still.
If you've been thinking about treatment, now is still the time. Contact us today so we can start walking together toward your freedom from addiction.
Sources:
[1] https://www.drugabuse.gov/publications/research-reports/common-comorbidities-substance-use-disorders/part-1-connection-between-substance-use-disorders-mental-illness [2] https://www.foxnews.com/health/coronavirus-poses-risk-relapse-among-individuals-recovery-expert-says [3] https://www.sciencedirect.com/science/article/pii/S0278584620303869 [4] https://www.sciencedirect.com/science/article/pii/S0278584620303869 [5] https://www.healthline.com/health/alcoholism/can-you-die-from-alcohol-withdrawal
About the author: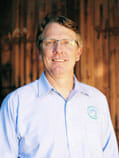 Greg opened his home and heart to alcoholics and addicts in 2003. He is a Certified Addictions Treatment Counselor (CATCI). Starting in 2009 Greg has fostered the growth of Ocean Hills Recovery into one of the most respected and effective treatment centers in the area and has been working with people with addictions since March of 2001. Greg believes in a holistic approach to recovery. His focus is on drug alcohol addiction treatment with a combination of 12 Step work, therapy and counseling, and the rejuvenation of the body through healthful eating and exercise. He has designed his program to foster a family-like atmosphere and believes that people in recovery are just beginning their lives. He encourages the people he works with to learn to enjoy life in sobriety. Greg is married to Nicole; they have two adorable sons together and an energetic yellow Labrador Retriever.