According to the most recently published report of the National Survey of Drug Use and Health (2019), 14.5 million people aged 12 or older suffer from an alcohol use disorder. [1] Alcohol treatment center California presents the characteristics and behaviors of the five stages of alcoholism. Since alcohol use is socially acceptable among the legal drinking age (21+), it's all too easy to find excuses for why drinking isn't problematic. But there are clear indicators of the progressive stages of alcohol misuse. Knowing what to look for may help you or a loved one better understand when alcohol misuse must be addressed.
What Are the Stages of Alcoholism?
Stage #1: Occasional or Experimental Use
Researcher E. Morton Jellinek, who extensively studied alcoholism during the middle part of the 20th century, labels this first stage as "Pre-alcoholic." This is when people – sometimes as young as teenagers – begin to experiment with alcohol because they have a natural curiosity about it and/or a social motivation to drink.
A combination of curiosity, social pressure, and the youthful tendency to want to push one's limits may compel them to binge drink.
The Centers for Disease Control and Prevention (CDC) defines binge drinking as five or more drinks within two hours for men and four or more drinks within two hours for women. [2] Binge drinking in and of itself doesn't mean the individual has an alcohol use disorder. But if the binge drinker's goal is to feel better or forget problems, they will continue to use alcohol to experience the desired effect. The individual who needs alcohol to replicate those enjoyable sensations will eventually develop a tolerance that requires a larger quantity of alcohol to achieve pleasurable or anxiety-lessening feelings. Whether that tolerance develops is dependent on how frequently the individual uses alcohol after this initial stage.
Stage #2: More Frequent Drinking
At this stage, drinking isn't an activity that occurs only at social gatherings. It becomes a way of life to relieve stress or anxiety or experience the emotional and physiological effects of alcohol. It's important to identify the motivation for drinking during this stage. It's not necessarily about the actual quantity of alcohol consumed but the reasons for drinking. For example, there's a difference between someone who enjoys a glass of wine or beer with dinner every night of the week and a person whose primary goal is to drink until intoxicated.
Stage #3: Problem Drinking
The word "problem" specifically refers to how drinking has affected the individual's health and ability to function daily. Adverse changes in the person's health and relationships may be signs that drinking has become a problem that should be addressed. These include:
Relationship difficulties
Scaling back social activities due to erratic behavior
Changes in friend group (the drinker may suddenly want to be surrounded by those who reinforce the drinking behavior)
Stage #4: Alcohol Dependence
The fourth stage is marked by tolerance to alcohol – physically, mentally, and emotionally.
The physical symptoms will appear when you stop drinking. Withdrawal from alcohol can bring about symptoms like:
Severe irritability
Sleep problems
Sweating
Tremors
Heart races
Nausea
Mentally, you're aware that you need alcohol to function and that it has taken over your life. However, you're reluctant to give it up because you feel you need it to maintain its emotional and psychological effects. It's at this stage when you begin to realize you can't control your attachment to alcohol.
An outsider may not be able to recognize the problem with alcohol if you're still able to function in society by going to work or school or taking care of family members.
Stage #5: Alcohol Addiction
The individual addicted to alcohol will have fully developed a physical and psychological need to drink at this stage. Serious health problems may occur, and one's entire life is centered around drinking. With alcoholism, drinking becomes more important than a job, family, friends, and other parts of life that previously brought joy.
The individual may become paranoid or develop dementia. Withdrawal symptoms are especially severe:
Extreme agitation
Tremors
Hallucinations
Confusion
Fever
High blood pressure
Someone who's addicted to alcohol may have experienced brain chemistry changes, which is partly why they're not able to control their behavior.
Alcohol Treatment Center California Can Provide Help During Any of the Stages of Alcoholism
Whether you're in an earlier stage of alcohol abuse or have reached the point where your condition is severe, the experts at Ocean Hills Recovery can help. We can help you detox safely and will customize a program that's designed for your individual needs.
Our experienced and caring staff will work to eliminate your alcohol dependence and introduce therapies that will help you learn and practice the skills you need to recover and prevent relapse successfully. Contact us to find out about our services and take the first step on your path to sobriety.
Sources:
[1] https://www.samhsa.gov/data/report/2019-nsduh-detailed-tables
[2] https://www.cdc.gov/alcohol/fact-sheets/binge-drinking.htm#:~:text=Binge%20drinking%20is%20defined%20as,a%20severe%20alcohol%20use%20disorder
About the author: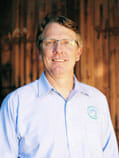 Greg opened his home and heart to alcoholics and addicts in 2003. He is a Certified Addictions Treatment Counselor (CATCI). Starting in 2009 Greg has fostered the growth of Ocean Hills Recovery into one of the most respected and effective treatment centers in the area and has been working with people with addictions since March of 2001. Greg believes in a holistic approach to recovery. His focus is on drug alcohol addiction treatment with a combination of 12 Step work, therapy and counseling, and the rejuvenation of the body through healthful eating and exercise. He has designed his program to foster a family-like atmosphere and believes that people in recovery are just beginning their lives. He encourages the people he works with to learn to enjoy life in sobriety. Greg is married to Nicole; they have two adorable sons together and an energetic yellow Labrador Retriever.