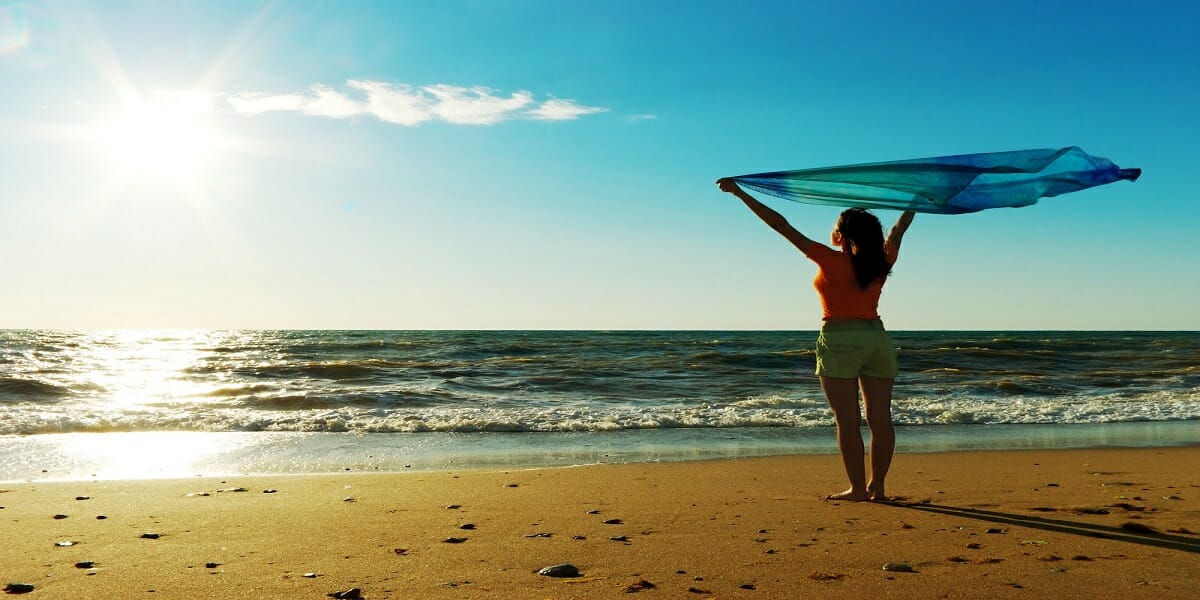 Welcome to Ocean Hills Recovery, the leading addiction center servicing Anaheim, California. The fact that you are here means that you are struggling with substance abuse and addiction. It also means that you have recognized that a problem exists and are looking for help. Rest assured that you have found a place where addiction is fully understood, and one that offers healing hope.
A chronic disease, addiction is cunning. It leads people who suffer from it to believe that they can stop using any time that they want to, that they don't have a problem, or that they have to continue using drugs or alcohol. In reality, however, someone who is addicted to a substance does have a problem because they simply cannot stop using whenever they want to. This means that they need help in order to take control of their addiction – and their lives. A treatment center that uses evidence-based strategies, support, the tools, and the knowledge that is needed to fully understand addiction and take control of the disease can help you put drug and alcohol use behind you and attain sobriety.
Ocean Hills Recovery is a highly trusted rehab center that uses techniques that have been proven to successfully heal addiction and transform the lives of those who suffer from the disease. We have helped so many people suffering from addiction in the Anaheim area put the illness behind them and achieve a happier, healthier life, drug-free life. If you are struggling with substance abuse and addiction, we are confident that we can help you.
The Problem with Addiction
Addiction is considered a chronic mental illness. Though there are several types of mental illnesses, what makes addiction so difficult is how it affects a person. It literally rewires the brain, impacting its reward and motivation functions. People who are battling addiction are convinced that the substance they are using improves the way that they feel or how they act. It makes them believe that can stop using it any time they want. Addicts believe that they are in control of their substance use, but in reality, the addiction and the substance(s) they are using are in control.
People who are addicted to drugs experience strong urges to use them, and they give in to those urges, regardless of the negative effects that using the substance may cause. For example, someone who is addicted to Oxycodone really enjoys the way that it makes him or her feel and believes that the only way he or she will feel happy is when the drug is being used. The person will compulsively seek the drug and will put using it above all other priorities.
What is Addiction Rehab?
Many people who are abusing drugs and alcohol may realize that they need help and understand that a treatment center can provide them with the help that they need; however, they may not be exactly sure of what a rehab center is.
A rehabilitation center, more commonly referred to as 'rehab' is a place where individuals who battling substance abuse and addiction go to receive the assistance, support, and care that they need in order to effectively overcome drug addiction. The purpose of treatment is to help patients let go of the grip that substance abuse has over them.
Conditions We Treat
The professionals at Ocean Hills Recovery treat drug addiction, as well as underlying mental conditions that may compound addiction. The evidence-based treatment approaches that we use allow us to empower our patients so that they can successfully find their way onto the path of recovery. We treat all addictive substances, including:
Depressants,
Stimulants
Opiates
Cannabinoids
Hallucinogenics
Inhalants
Alcoholism
What to Expect
Though we customize treatment to meet the needs of each individual, treatment involves four basic components:
Prior to starting your treatment program, you will undergo a comprehensive assessment. One of our clinicians will review your history of drug use, your current physical and mental states of health, as well as any other underlying factors that factor into your addiction. This part of the process allows us to gain a better understanding of the type of treatment that will provide you with the most effective results.
If your addiction is severe, you will undergo detox. For many, the withdrawal effects that are experienced during detox can be very uncomfortable and even dangerous. That's why we provide you with 24 hours monitoring and care in order to ensure detox goes as smoothly and safely as possible.
After detox, rehab begins. Various tactics are used during rehab, including individual therapy, group counseling, and family therapy. Treatment is customized to meet the specific needs of each patient.
After your treatment program is complete and before you are released from Ocean Hills Recovery, you will receive aftercare education. This portion of our treatment process teaches you how to avoid triggers, how to handle transitioning back into the real world, and how to avoid relapse so that you can remain sober.
At Ocean Hills Recovery, we are dedicated to helping all of our patients overcome drug addiction. Our beautiful facility and our compassionate and caring clinicians and medical professionals will provide you with the treatment that is necessary to gain control of your addiction in a comfortable, welcoming setting.
To learn more about our drug treatment program, please contact. Don't spend another day addicted to and abusing drugs; call us today.