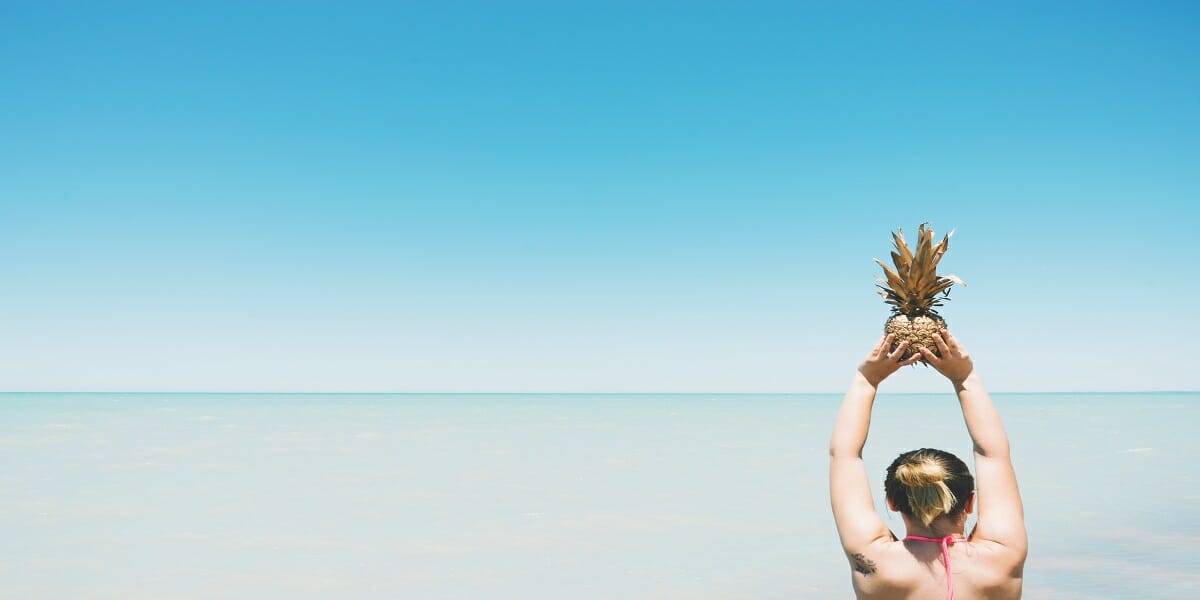 If you are visiting our website, chances are that you or someone you love is battling an addiction to drugs. You may be feeling completely helpless and hopeless. You may feel that there is no way to overcome the addiction and that drugs have taken control of your life or the life of the person you love. At Ocean Hills Recovery, we want you to know that even though you may be feeling like all hope is lost, hope still exists, and help is available – and we are here to provide both.
Ocean Hills Recovery is the premier drug rehab center in Anaheim, California. Our years of experience combined with our proven treatment techniques have allowed us to successfully help so many people in and around Anaheim who are suffering from drug addiction stop using drugs and successfully attain sobriety. We know that we can help you, too.
The Problem with Addiction
Addiction is considered a chronic disease. It actually affects the brain, changing its structure and how it responds to rewards and other stimuli. The more you use drugs, the more the chemistry of your brain is changed. Over time, you start to crave the drugs and rely on them to function. When you aren't using them, you can experience uncomfortable side effects, which can make you want to use drugs even more. Unfortunately, for many people, the cravings to use drugs and the side effects that are experienced when not using them can make it almost impossible to stop using them. As a result, the vicious cycle of addiction continues.
Continued use of drugs will only make the addiction grow worse, affecting the individual's life even more. For these reasons, it is vital for anyone who is suffering from an addiction to drugs to receive professional support in order to successfully stop using drugs and beat addiction, once and for all.
At Ocean Hills Recovery, our dedicated, professional and highly experienced staff offers the compassionate care that is necessary in order to beat addiction. Our drug rehab program can help you or someone you love to put their substance abuse in the past and move forward with their lives, free from drug use.
What Do We Treat?
At Ocean Hills Recovery, we treat addiction to all types of drugs, as well as co-occurring mental health issues that may be contributing to the addiction. We employ advanced treatment approaches to empower our patients so that they can successfully take the first step onto the recovery journey. We have a thorough understanding of addiction, and our trained and experienced professional staff will help guide you toward rehabilitation.
Ocean Hills Recovery treats addiction to all types of substances, including:
Depressants, including alcohol, barbiturates, and benzodiazepines
Opiates, such as Demerol, heroin, and prescription pain killers
Stimulants, including cocaine and methamphetamines
Cannabinoids, such as marijuana and hashish
LSD, hallucinogenic mushrooms, mescaline, and other substances that have been found to cause an altered state of consciousness
Once someone develops an addiction to any of these types of substances, trying to stop using them can be very difficult and can seem virtually impossible. However, with the proper treatment, which a rehab center can provide, you can stop using these drugs and put addiction in the past.
What is Drug Rehab?
For many people who are addicted to drugs, seeking treatment for an addiction to drugs can be scary and overwhelming. They wonder what will happen when they stop using the drug if they can actually stop using it, how they will feel, and what their life will be like without it. They may feel afraid, uneasy, and unsure.
Understanding what to expect during the rehab process may help those who are reluctant to go to rehab actually get the treatment that they need.
A rehabilitation center, often referred to simply as 'rehab,' is a facility where people who are struggling with an addiction to drugs go to receive the guidance, support, and care that is necessary to successfully beat their addiction. The goal of rehab is to assist patients in letting go of the hold that addiction and drugs have over them.
Rehab can seem overwhelming to a lot of people, particularly since it is meant to put a stop to addiction; a lifestyle that addicts have grown accustomed to. Though rehab may be overwhelming at first, at Ocean Hills Recovery, we will take care to ensure that you feel completely welcomed, comfortable and at ease during your stay with us. You will have the support that is necessary to beat your addiction so that you can say goodbye to drugs, once and for all.
The Benefits of Drug Rehab
Drug rehab offers those who are trying to overcome an addiction to drugs so many benefits. Some of the most notable benefits include:
Constant care, whenever it is needed
Support from a community of professionals and other patients who are also struggling with addiction
Gaining an understanding of addiction, what triggers the desire to use, and how to cope with those triggers
Making healthy lifestyle changes
These are just some of the benefits that drug rehab offers. If you would like to learn more about the advantages of drug rehab, want to find out more specific details about our rehab program, or would like to arrange a meeting with one of our clinicians and view our facility, please contact Ocean Hills Recovery today.