Identify the Xanax Withdrawal Symptoms & How to Treat Xanax Addictions
Xanax is one of the most commonly abused of prescription drugs, and the number of addicts is growing. This is partly due to the increasing availability of the drug, though the extreme symptoms of Xanax withdrawal certainly play a role as well. Ocean Hills Recovery has an experienced and caring staff ready to deploy a number of methods in managing Xanax withdrawal, and the Xanax addiction treatment program is one of the best in the country.
What are the Symptoms of Xanax Withdrawal?
Besides a long list of withdrawal symptoms common to many anxiety-reducing medications, including fatigue, insomnia, suicidal ideation, joint pain, and itchy skin, Xanax withdrawal may include severe panic attacks and depression lasting up to a year. Ocean Hills Recovery specializes in Xanax withdrawal treatment by using a comprehensive methodology utilizing drug replacement, behavioral modification, 12-step, and psychosocial theory. Combining these proven techniques with good nutrition has shown more success than using any one of them alone.
Common Symptoms of Xanax Withdrawal:
Vomiting, nausea, or diarrhea
Rapid heartbeat
Trouble sleeping
Sweating
Shaky hands
Restlessness
How is Addiction Treatment Handled?
Residential treatment at Ocean Hills Recovery follows a 30, 60, or 90-day program, which is decided upon by the patient consulting with experienced staff. Addictions are as different as the people experiencing them, and a one-size-fits-all protocol will never be as effective as a Xanax addiction treatment program designed around the patient's needs. In the case of Xanax addiction, one of the most overlooked tools is dual diagnosis. Specialists at Ocean Hills Recovery are skilled at managing both addiction and underlying psychiatric disorders.
Achieving sobriety is a difficult path after years, or even months, of Xanax addiction. Understanding that behavioral and social rehabilitation is just as important as ending physical dependency is a key factor in preventing future relapse. Combining psychiatry with counseling and caring staff has shown to increase the success rate for Ocean Hills Recovery clients far beyond the national norms. The relaxing and beautiful setting in the resort town of Dana Point, California doesn't hurt either.
About the author: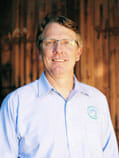 Greg opened his home and heart to alcoholics and addicts in 2003. He is a Certified Addictions Treatment Counselor (CATCI). Starting in 2009 Greg has fostered the growth of Ocean Hills Recovery into one of the most respected and effective treatment centers in the area and has been working with people with addictions since March of 2001. Greg believes in a holistic approach to recovery. His focus is on drug alcohol addiction treatment with a combination of 12 Step work, therapy and counseling, and the rejuvenation of the body through healthful eating and exercise. He has designed his program to foster a family-like atmosphere and believes that people in recovery are just beginning their lives. He encourages the people he works with to learn to enjoy life in sobriety. Greg is married to Nicole; they have two adorable sons together and an energetic yellow Labrador Retriever.