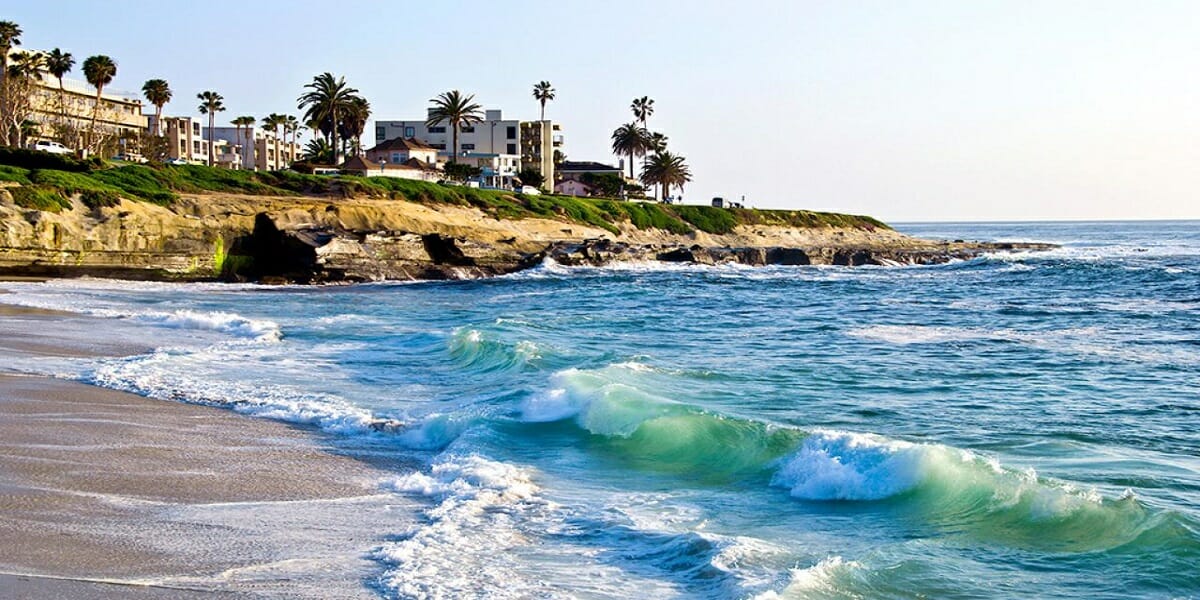 Substance abuse can be a potentially fatal disease. It inflicts serious negative consequences on the lives of those afflicted and adversely affects the lives of family members and loved ones. Although chronic, the disease is highly treatable. The goal of the inpatient program at Ocean Hills Recovery is to assist the patient in gaining the skills necessary for a lifestyle free of alcohol and drugs.
Our intensive addiction rehab focuses on early recovery and self-awareness skills to not only overcome drug and alcohol dependency but to give patients a new sense of direction and purpose. Those that have completed the inpatient program also come away with a deep understanding that addiction is a disease and they are not alone in this struggle.
Few people understand how deep addiction runs and end up underestimating the role of supervision in quitting drug addiction. Once the withdrawal symptoms start, they can weaken your body to an extent where you will easily succumb back to addiction. Our inpatient addiction rehab provides constant supervision to patients 24/7, ensuring they remain sober until they are strong enough to stay away from temptation
Comprehensive addiction treatment
Addiction recovery is a complex process of healing the mind, body, and spirit, requiring the right combination of support, compassion, and education. We have created an environment in which our residents support one another on their road to sobriety. Rehab treatment is customized to meet the individual's unique needs, specifically targeting the various contributing aspects of drug addiction. The latest therapeutic modalities are combined to provide an all-encompassing path to recovery.
Transformation of the "self" has always been the cornerstone to achieving successful and long-lasting recovery after addiction. Recovery is about change – a change that goes to the very deepest parts of the "self." At Ocean Hills Recovery, we model and teach the tools for transformational change as they were first outlined in the original 12-step program. Beyond simple teaching, we offer clients the opportunity to live out those changes in their daily lives.
Beginning at the first contact with someone seeking treatment, our team of doctors, counselors, therapists, and supporting staff begin crafting an individualized treatment plan. Plans continue during intake into the rehabilitation facility to ensure the best possible treatment and recovery outcome.
This includes the diagnosis of mental health issues including mood disorders, sexual disorders, eating disorders, somatoform disorders, sleep disorders, schizophrenia, impulse control disorders, cognitive disorders, and personality disorders. Identifying the obstacles that have kept our clients stuck in addiction takes time, but greatly improves their odds of completing addiction treatment and maintaining sobriety.
The first step in addiction recovery is detox. Detoxing is not only about ridding the body of the physical and withdrawal symptoms of addiction, but also re-setting the neurochemistry of the brain that has been altered due to drug abuse. Our team of addiction treatment professionals will provide you with compassionate care by customizing a detox program that works best for you.
Addiction counseling
Addiction counseling is an effective way to help a loved one or yourself combat an addiction. This form of counseling is designed to address a patient's problems with substance abuse as part of their ongoing recovery program. Through the counseling sessions, the patient will be able to abstain from further destructive behaviors and substance abuse.
Family involvement is crucial for the recovery process. Many times, addiction stems from issues within the family, so it's essential to understand family dynamics and provide a space for the family to communicate and heal. Not only does this heal the client, but it brings freedom and peace for the rest of the family.
Group therapy
When recovering at our treatment center, patients at times report feeling isolated. This is because when during rehab they have to cut ties with social circles that once revolved around alcohol or drugs. Group therapy helps them forge new connections and let go of the idea that they are going through rehab on their own.
Adventure therapy
Adventure therapy is an extremely therapeutic intervention that utilizes the backdrop of Mother Nature as a means for clients to experience adventure and to explore the world around them. Adventure addiction therapy teaches basic survival skills along with strong team-building and effective communication skills with the ultimate goal of promoting emotional and spiritual growth as well as self-discovery.
Cognitive Therapy.
Cognitive-behavioral therapy is used to change negative thinking patterns in order to stop the drug abuse cycle. While addiction is typically manifest in physical forms, most addicts have underlying, destructive mental patterns and habits that must be identified and changed before freedom from dependency can be obtained. Cognitive therapy can be successful in changing patterns from destructive and dangerous to being productive.
Supportive services:
Although therapy is a staple of treatment, there is a range of supportive services that we offer:
EMDR & Brain spotting. EMDR addresses the traumatic wounds that often play a role in substance use and addictive disorders. In brain spotting, therapists help clients position their eyes in ways that enable them to target sources of negative emotion.
Medication-assisted treatment (MAT): At present, this treatment service applies to recovery from opioids, alcohol, and benzodiazepines. When MAT is provided, it can be used in the medical detoxification and primary treatment phases, depending on the recovering person's needs.
Holistic Treatments. At Ocean Hills Recovery, we also offer holistic services that treat the client as a whole person. The obsessive-compulsive use of drugs affects a person on every level. Our holistic approaches treat each level, including the physical, mental, emotional, and spiritual components of an individual. So as part of our comprehensive recovery programs, we offer clients the opportunity to participate in alternative treatments such as Yoga, massage, art therapy, etc.
Relapse Recovery Program
The hallmark of Ocean Hills Recovery's approach to drug rehabilitation is its focus on not only treating addiction but also preventing a relapse into the old patterns of addiction. Our Relapse Recovery Program is designed for those who have tried to stay clean in the past but been unsuccessful, even after exposure to residential treatment and 12-Step programs in the past. It's designed to help patients target the triggers and issues that factor into their inability to stay clean, and those factors that lead to a relapse
Aftercare
Each client who graduates from our drug rehab program leaves with a concrete post-treatment plan. In addition, they also have access to aftercare services such as regular phone calls from their counselor to check up on their successes, difficulties, and concerns.
A 5-minute Call Can Change Your Life.
When drug abuse obscures hope it's hard to know where to turn. At this critical time, our welcoming clinical team and support staff at Ocean Hills Recovery are ready to motivate, inspire and support you in your battle to overcome drug addiction. Call today to find a program that can get you on the road to recovery.