One ingredient in the messy stew of the current opioid epidemic is the intention and the cause of deaths related to the narcotics. Researchers all across the country sift through the wreckage in a search for answers to myriad questions: what is intentional; what is accidental; what percentage of deaths as a result of opioid prescriptions; and who, if anyone, is to blame for these deaths?
Opioid Deaths in California
While the epidemic is sweeping across the United States, California, specifically is taking steps to address all incoming issues. Their methods are proving to be a bit controversial. According to a new report by NPR, the state is trying to find the direct link between deaths by overdose and opioid prescriptions by pursuing an unlikely middleman: the doctors.
A Look At The Numbers
For a brief look at opioid statistics with regard to the state of California, www.DrugAbuse.gov[1] reports that in the year 2017 alone:
There were 2200 deaths from opioid overdose
1169 of those deaths (more than 50%) involved legal prescriptions
California providers wrote 39.5 opioid prescriptions for every 100 persons
The California State Medical Board is sending letters to the last doctor to write a prescription for any patients who then died as a result of said prescriptions. The doctors are given two weeks to respond with a written summary of care and a copy of the patient's medical record. Non-compliance could result in fines of $1,000 per day. If the doctors are found to have violated any state laws, there is a high chance that their license will be revoked. Thus far, the state has sent this type of letter out to over 500 doctors, based on information collected from over 3,000 death certificates where the cause of death was an opioid overdose.
Prescriptions: A Moving Target
Doctors who receive these letters are upset because as recently as 2013, the California medical board mandated that prescribing opioids should be "pursued vigorously." Under such direction, many doctors don't see their actions as negligent; they certainly don't see them as criminal. Where a patient had legitimate, intractable pain, doctors were all but obligated to prescribe the narcotics. Now that opioid addictions reach epidemic proportions, the approach to prescriptions has changed and many doctors find themselves in a no-win situation. If acceptable levels of pain management are a moving target, how do doctors within the state of California even know where to aim?
Further Consequences
With these new tactics, many doctors are concerned that the state is scaring providers away from prescribing opioids and/or addressing pain management thoroughly. This could leave many patients inconvenienced and in an unnecessary amount of pain.
While the cause and effect of opioid prescriptions and deaths from overdose may be argued ad infinitum, the choice to live on a healthier path can be a simple one. All it takes is to reach out to Ocean Hills Recovery. Doing so can lead you to the right people and the proper support system to start on the road towards rehabilitation.
Source:
[1] http://www.DrugAbuse.gov
About the author: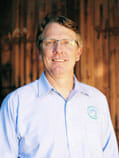 Greg opened his home and heart to alcoholics and addicts in 2003. He is a Certified Addictions Treatment Counselor (CATCI). Starting in 2009 Greg has fostered the growth of Ocean Hills Recovery into one of the most respected and effective treatment centers in the area and has been working with people with addictions since March of 2001. Greg believes in a holistic approach to recovery. His focus is on drug alcohol addiction treatment with a combination of 12 Step work, therapy and counseling, and the rejuvenation of the body through healthful eating and exercise. He has designed his program to foster a family-like atmosphere and believes that people in recovery are just beginning their lives. He encourages the people he works with to learn to enjoy life in sobriety. Greg is married to Nicole; they have two adorable sons together and an energetic yellow Labrador Retriever.