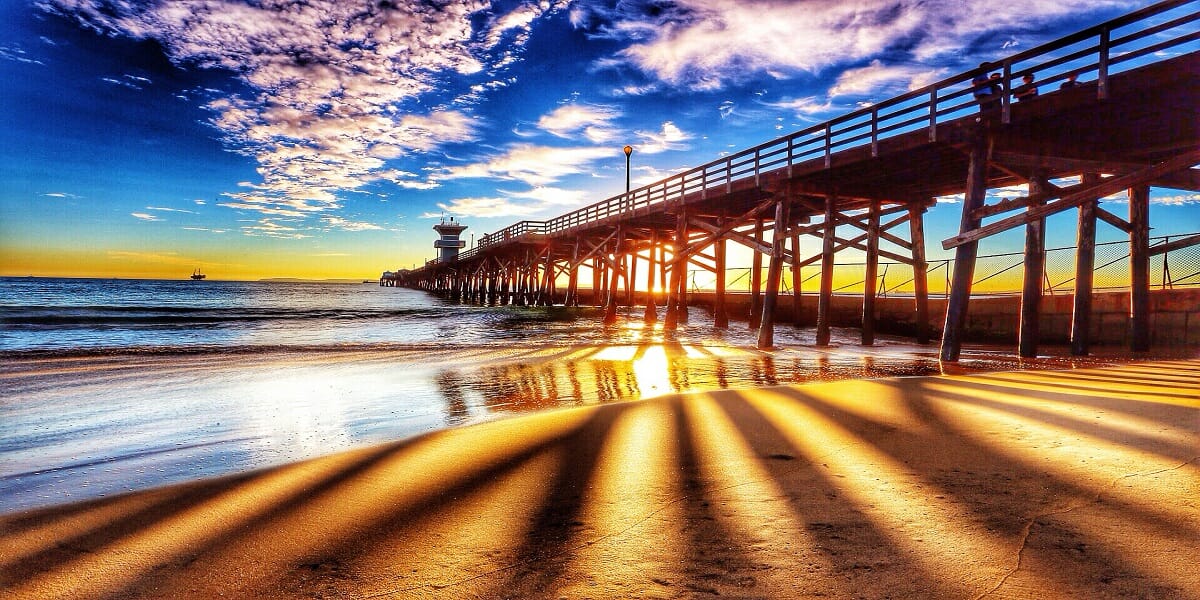 For drug and alcohol users, the thought of attending an inpatient rehab can seem more than a little intimidating. After all, checking into an unfamiliar clinic with strangers for therapists and other drug users as roommates is usually the last thing an addict wants. But as it turns out, inpatient programs aren't only the most effective way to surrender your addictions, they are also usually completely non-judgmental, relaxed, and inviting.
Located in Dana Point, California, Ocean Hills Recovery is a comfortable, up-scale substance abuse treatment facility that provides the relaxed environment you need for successful rehabilitation. Our comprehensive inpatient drug rehab treatment encompasses relapse prevention, group and individual counseling, and a variety of specialized therapies that are geared toward patients' individual needs. Patients are given the opportunity to heal and are encouraged to explore the lifestyle and behavioral factors that led to their initial use of drugs and/or alcohol.
Keeping Stress at Bay.
Taking a leave from your normal life and going to a destination substance abuse treatment facility can help you get rid of stress. There, you won't have to worry about personal and professional issues while you try to defeat your addiction. Since stress itself is the biggest cause of addiction, relaxing your mind and putting stress at bay for some time can help you become more motivated.
Emotionally supportive.
Our residential program is highly emotionally supportive. We encourage family participation at our substance abuse treatment facility, including evening family education programs and weekend programs. Patients can also benefit from having a therapeutic community of patients who support one another through treatment by encouraging each other to stay on task. It is this camaraderie gained through empathy and shared experience that often helps patients overcome addiction.
We tend to concurrent disorders.
Each addiction treatment program is guided by an individual plan that addresses co-occurring psychological or psychiatric disorders. Most common mental health issues such as ADD/ADHD, bipolar disorder, PTSD, anxiety disorders, and depression are often the cause of self-medication that leads to drug addiction and alcoholism. It would not make sense to treat only the addictive behavior without addressing the psychological problems causing the drug addiction.
Drug and Alcohol Detox
Detox is available to help clients withdraw from drugs and alcohol safely and appropriately. Our individualized detox period involves addiction treatment, massage therapy, aromatherapy, and many other forms of comforting care. We ensure each person is fully detoxed from all substances before moving onto the next phase of care – no matter how long it takes.
There are 2 types of detox programs:
Medical Detox: This type of detox is used to get someone off of certain medications such as benzodiazepine, pain killers, and others. Severe alcoholics also need medical attention to quit drinking.
Standard Detox: This type of detox is for drugs that do not need medical attention to be removed from. Marijuana, cocaine, club drugs, methamphetamine, and others.
Cognitive Behavioral Therapy.
When treating clients, it's vital that drastic changes are made to destructive thinking patterns. Most addicts are addicted to their negative thoughts, just as they're addicted to a substance or behavior. CBT therapy allows our clients to change their perceptions and beliefs. Therapists help our clients understand where their negative thoughts originate from, as they find a meaning behind those thoughts to assist them in making positive changes.
Dialectical Behavioral Therapy.
DBT teaches the skills necessary to cope socially and mentally in the real world. Treatment with a highly specialized DBT therapist typically is an ongoing process. Our program integrates the four phases of DBT including:
Mindfulness and Meditation.
Emotional Regulation.
Distress Tolerance.
Interpersonal Effectiveness.
Life-Skills Therapy.
Life skills therapy is an essential component of our comprehensive addiction therapies. With life skills therapy, you will learn crucial life skills that will enable you to take proper care of yourself and your important daily obligations, while keeping your addiction recovery front and center.
Physical Therapy.
Traditional physical therapy, which includes stretching and therapeutic exercise, are available as a part of your treatment plan. These and other techniques can improve your physical health and mobility, particularly if you've endured an injury or experience chronic pain.
Yoga.
Our yoga classes can help you boost your self-esteem and improve your strength. You can also reap the benefits of establishing a better mind-body-spirit connection.
12-Step Support Groups.
At our California substance abuse treatment facility, you may also attend 12-Step recovery support programs. These group meetings provide peer support and recovery advice as you begin to work through the steps with others in similar addiction situations.
Addiction recovery.
We realize that life after treatment is more than just abstinence. Addiction recovery also means having a lifestyle that allows for personal and professional growth. That is why we begin to develop the tools for addiction recovery while you are in treatment. These include learning to have fun socially without the use of drugs or alcohol and finding other ways to relieve stress, such as massage therapy. We explore and address relapse patterns and triggers, and help patients develop strategies to disrupt and eliminate these patterns.
Our team.
Ocean Hills Recovery has a team of leading addiction specialists who offer proven and multi-faceted recovery solutions. Our licensed therapists and counselors are caring, compassionate, competent, and skilled professionals who get to the heart of the issues that keep a person trapped in addiction.
Everything that matters to you, matters to us, too. Your family, your relationships, your job, your health, and your happiness. But if you are struggling with an alcohol or drug addiction, all that matters is in serious jeopardy. You may feel as though your life is falling apart at the seams; that you can't escape your addiction. We've been where you're standing and we can tell you that it doesn't have to be this way. Take control of your life again with the help of Ocean Hills Recovery. Call us today at 866-303-2444 for more information on our inpatient drug rehab program.