Detox from Substance Abuse in a Trusted and Welcoming Facility Away from Arizona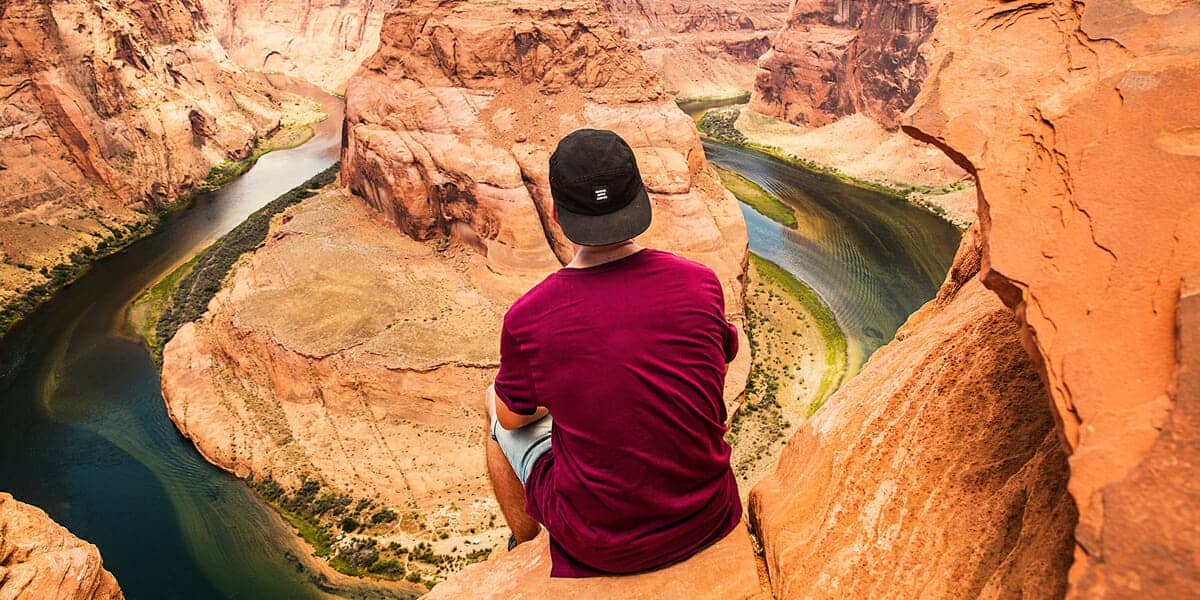 When you ask someone who is addicted to drugs or alcohol why they don't quit, you generally hear: "Because I can't." Even those who want to quit and are aware of the struggle to commit often fail because they're not equipped with the right support or tools to succeed. Can you relate to this difficulty in kicking your addiction to either drugs or alcohol? If you're here, then you're already working towards change. At Ocean Hills Recovery, we offer smart, effective, and personalized Arizona addiction treatment here at our facility in California. No matter how long you've been battling, we can help you transform your life and work towards sober living.
How We Help
We understand that effectively changing the lives of those who are addicted requires more than just telling them to seek Arizona drug treatment. This is why we'd like you to take a few minutes to read through how we work. Trust us. You'll be glad you took the time to give us a chance.
The cost of treatment is often one of the biggest obstacles that stand in the way of individuals utilizing Arizona drug rehab. At Ocean Hills Recovery, we never want the cost of this service to get in the way of your life being saved. This is why we proudly accept many PPO Insurance policies that considerably help reduce expenses. If you find that your insurance is not accepted, you can discuss payment plans with us. We want you to overcome your addiction and will work with you in every way possible to find an affordable way to come to our facility.
– Getting You to Our Facility
To get you to California, there are many options for travel. Friends or family can drive you here, although we recommend flying because it gives you the best chance of recovery by reducing chances to change your mind. The flight from Arizona to California is very short and can be made more comfortable with extras such as first-class or priority boarding. If you need help finding a budget-friendly flight, there are various travel resources available to use. This includes Kayak, Priceline, Google Flights, and many other sites geared towards finding flight deals.

Are you a family member who needs to get a loved one to inpatient drug rehab Arizona? At Ocean Hills Recovery, we have experienced interventionists in Arizona that can come to help you. By working with them, you can stage an effective intervention that may help your loved one finally choose to accept treatment. In fact, when many learn that rehab Arizona actually takes place at our facility, they are much more enticed actually to follow through with making the change.
If Arizona sober living is your goal, then you're already in the right mindset for accepting treatment. While it's true there are Arizona rehab centers you can go to. We feel that it's important to break away from the scenery that you're used to. By coming to our facility, you will be changing your environment and eliminating the people and places that triggered your addiction in the past. While the goal is for you to go back to your home, that's only after you've gone through a customized 12-step program where you learn tools for fighting any triggers you're faced with.

What will be included in your 12-step program? It's difficult to say until you're here, as each client has their own plan developed just for them. This is important because every client and their addiction is different. Our priority is to treat you based on your life and the situations that have led you to the place you are today. Fortunately, we are equipped with experienced health care professionals and all the necessary tools to help you succeed. With our proven treatment methods, you will learn more about yourself and your addiction so you can develop the tools you need to fight urges and difficult situations once you're back at home in Arizona.

Our facility has a high success rate that we are incredibly proud of and fight to increase every day. Each client's success is our priority because we want to change and save lives. Even if you describe yourself as difficult to deal with because you're in the darkest part of your addiction, we are here to help you. Our incredible staff has seen it all and won't shy away from you simply because you're fighting with change. We will stand by your side to help you learn and adapt to your 12-step program and other treatment solutions that are right for you.
– Prepare to Go Back Home
By traveling to California instead of attending drug rehab in Arizona, you'll be in a setting that eliminates many of the reasons why you turned to addiction in the first place. While we realize how beneficial this can be, we also realize it creates the need to prepare for returning back home. That's why we provide you with the tools you need to live sober no matter what challenges you've faced during everyday life. Fortunately, by taking a short break from home when you're with us, you'll be able to clear your mind and finally find your self-worth. For us, nothing is better than seeing our clients regain their purpose in life and ignite their passion for living once again.
What's Your Life Worth?
Addiction is difficult. It's no secret that every minute of every hour can be a challenge when you're trying to quit. However, that doesn't mean the work to get to the other side isn't worth it. If you're ready for alcohol rehab Arizona or drug rehab Arizona, let our team at Ocean Hills Recovery help you. When you come to our facility and learn how to face your addiction head-on, you'll be in a position to overcome it finally. Once finished, you can finally go back home to Arizona and use the tools you learned to live a happy, healthy, and long life.