Take the First Step – Change your Environment with our Drug and Alcohol Rehab Center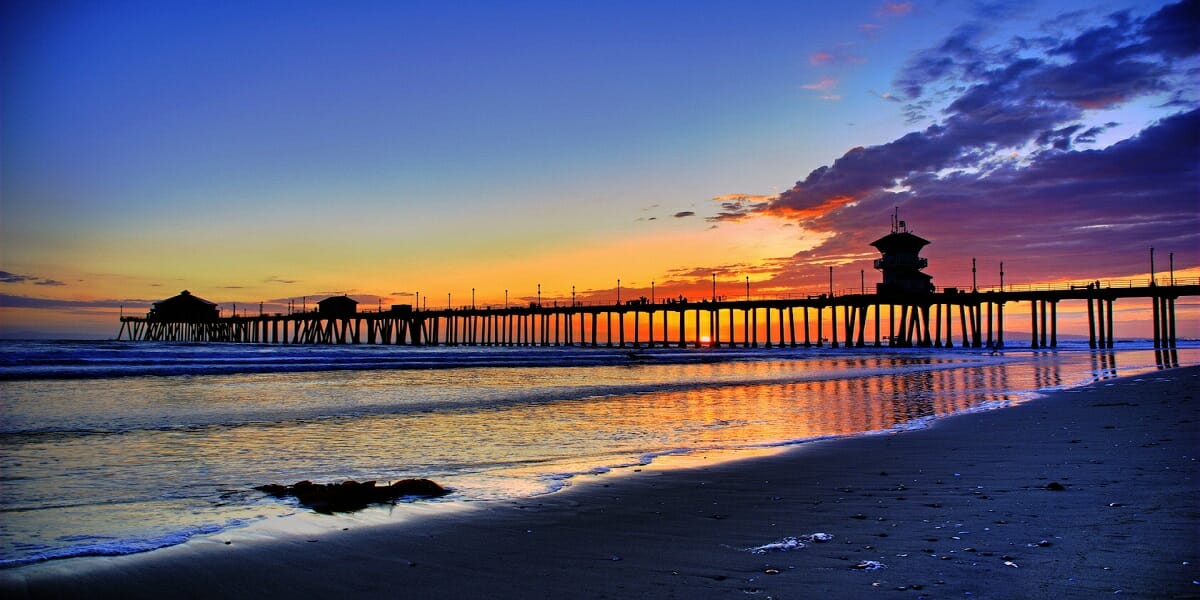 Ocean Hills Recovery is a full-service rehab facility that provides high-quality, cost-effective alcohol and drug addiction treatment. We offer a unique approach to addiction treatment that encompasses all aspects of addiction's physical, emotional, and spiritual issues. Our clients can be assured of lasting recovery with a high success rate in ongoing sobriety.
As the premier addiction recovery center in the USA, Ocean Hills Recovery continues to pioneer progressive and comprehensive treatment models, helping to free countless people from substance use anguish. Through respect for the individual, a reverence for life, and unwavering belief in the promise of every human being, Ocean Hills Recovery offers a life-changing opportunity of recovery to anyone who walks through our doors.
Even though we are based in California, we extend treatment to Florida state residents seeking to live a life free from dependence on alcohol, other drugs, and the destructive behaviors that are part of life with addiction. We know recovery is a lifelong process, and we'd like to help you or your loved one in Florida begin the journey.
We can provide you with a professional interventionist if you are trying to set up an intervention for a friend or family member. Our interventionists have expert knowledge and training on conducting interventions and can set up and carry out the intervention and escort your loved one to treatment when it's complete. They will suggest the best approach to take with your loved one and help you find a suitable treatment tailored to your loved one's particular circumstances.
Drug and alcohol rehab programs.
We are recognized throughout the state of California as a model for addiction treatment and recovery. We specialize in treating not just the symptoms of addiction but the whole person. Our team of highly skilled addiction specialists is experts in treating a wide variety of addictions and co-occurring disorders, delivering a comprehensive Florida rehabilitation program tailored to the individual.
Residential program.
We offer a life-transforming holistic Florida drug treatment program designed to instill change, promote healing, and enhance the overall quality of life. Our multi-disciplinary team uses proven evidence-based treatment methods and a range of holistic offerings to help clients change their lifestyles. Using a client-empowered approach to care, we can engage the whole person—mind, body, and spirit—to help clients develop the inner strength needed to maintain long-term sobriety.
Outpatient Program.
Our intensive outpatient program provides the benefits of treatment with added flexibility. With sessions offered even at night, you can continue to live your life going to work or school. We combine group, individual, and family therapy to provide a solid foundation for recovery. Sessions focus on education, relapse prevention, spirituality, 12-Steps, and a variety of other topics.
Heavy and sustained alcohol or other drug use takes an enormous toll on your physical and emotional health. A detox period is typically needed before you can benefit from rehab. Our medical staff uses various medications to reduce the discomfort of withdrawal. The type of detox medication used depends on the severity of the addiction, type of substance abused, and other factors.
Treatment Therapies.
We offer one-to-one counseling, group therapy, psychodrama, creative art, education, recreational therapy, behavioral therapy, peer groups, crisis intervention, motivational interviewing, and meditation, among other therapies. Our therapy programs are carried out by a skilled professional team that respects dignity while fostering self-worth and supporting each individual's emotional, mental, social, recreational, and spiritual developments.
Out of state rehab.
When seeking drug rehabilitation, it is important to get to the underlying cause of the addiction. Perhaps poor relationships with friends or family serve as your trigger to the use of illicit substances. The best possible thing you can do is remove yourself from the situation as much as possible. You may have a better chance at success by leaving your current environment in Florida and seeking treatment far away at our California-based facility.
Traveling from Florida to California is easy, especially when there's a huge selection of flight deals on Google Flights and Expedia.
Our success rate.
At Ocean Hills Recovery, tracking and measuring our success rates is very important to us. We value the pressure that rigorous internal and external evaluation places on us to perform at the highest level and continue to improve when it comes to treating addiction. At this point, 7 out of 10 individuals who have worked with us report that they are completely drug and alcohol-free. Our success rate is one of the highest in the industry and something we are extremely proud of. We attribute our high success rate to the high quality of care we provide, both during and after the formal treatment period.
We will help you find hope.
Recovery from drug and alcohol addiction is a complex process and journey – and while the road may be in the right direction, it can often be filled with bumps, twists, and turns. This is why recovery from substance addiction doesn't just start with abstinence; it starts with hope. Hope keeps us strong when we encounter challenges. And hope gives us a sense of joy and peace, knowing that a better tomorrow exists. Our clients have learned to find hope in the following ways:
Listening to stories of hope.

Positive affirmation.

Developing realistic and meaningful plans.
We will help you to reach long-lasting sobriety.
Ocean Hills Recovery is a structured, sober living rehab facility that will completely free you from drugs. Living in our sober living facility helps someone who's addicted adjust to life without using. We help them transition to living free from drugs and adapt to their new life as productive members of society. We not only focus on how to get sober but, more importantly, how to stay sober and thrive in life and recovery! Our Florida sober living model involves applying therapeutic recovery principles, physical exercises, healthy eating, and spiritual development.
We accept PPO insurance policies.
If you are looking for an addiction treatment center where you can use your health insurance for the least out-of-pocket cost, look no more. Ocean Hills Recovery is In-Network for various PPO insurance policies. We accept PPO health insurance plans for various clinical services, such as medical detoxification, residential/inpatient treatment, outpatient Florida drug rehab services, private therapy & counseling, onsite drug and alcohol testing & reporting services, and more. Give our intake specialists a call. We'll work with your insurance provider to help determine your coverage for addiction treatment and help you navigate the complexities so that you can get the treatment you need.
Our 12-step program.
Since 1935, the 12-step program founded in Alcoholics Anonymous has remained the cornerstone of successful alcohol addiction treatment and recovery. The twelve-step program provides a set of rules, basic principles similar to a code of conduct. At its core, it emphasizes personal accountability, abstinence, humility, honesty, powerlessness over addiction, and connection with a higher power. When understood, accepted, and followed, the program offers the transparency and spirituality needed to stay clean and sober throughout recovery.
During our 12-step treatment program, you will have a support group of other individuals who understand what you're going through. They will help you maintain your sobriety while you're in treatment, as well as the years to come after you leave our Florida alcohol rehab facility.
Contact Us.
We have the experience and knowledge necessary to help you with your addiction and keep you safe through every rehabilitation process step. With our experts by your side, it is easier to feel confident in every decision you make. Call us now for immediate help from professionals!
Most PPO Insurance Accepted
Nearly 1.5 million people in the state of Florida need help with their alcohol or drug abuse problems. Despite having many treatment centers in the state, there are still too many people who are going without the care they need, as only about 150,000 actually enroll in treatment each year.
For the same reasons that people from other parts of the country go to Florida to find a rehab program, many Floridians with substance abuse problems seek to leave their state to find treatment. In most cases, it is simply better to get out of your surrounding environment and into a safe, supportive program that can help you focus on your reasons for being there. This helps to aid the process of building a solid foundation for recovery and why so many people from Florida come to Ocean Hills Recovery for their treatment.
With the rising opioid epidemic claiming lives in Florida and elsewhere, too many people are being put on maintenance programs that require them to continue taking opiates daily. We offer alternative solutions to that form of treatment that includes an effective detox program and long-term treatment.
Our 30, 60, and 90-day rehabilitation options at Ocean Hills Recovery also include treatments for dual diagnosis issues. Many substance abusers in Florida and elsewhere also have other co-occurring mental health disorders that need to be addressed. We feel it would be a disservice to treat one without the other when they both contribute to the problem.
To find out more about how Ocean Hills Recovery can help you regain control of your life, contact us today to speak with one of our counselors.