Give Your Loved Ones the Best Chance at Success with Our Georgia Drug Rehab Services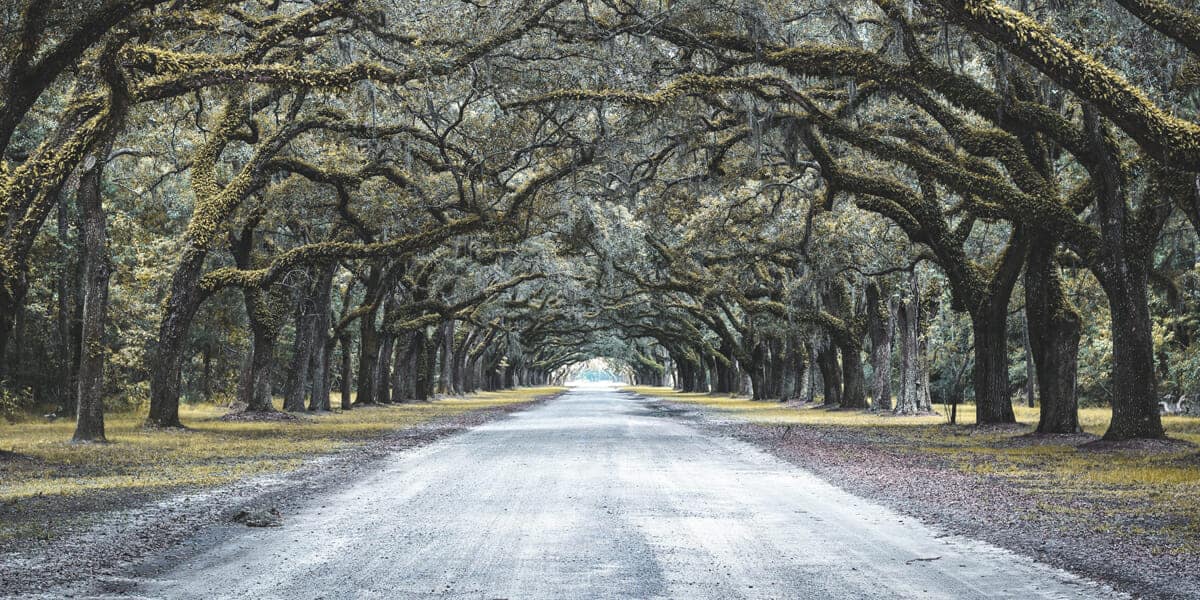 Drug and alcohol addiction destroys lives. Oftentimes, those who are addicted know they need help but aren't sure where to turn. There's simply no other way to quantify or define the impact these issues have on a person's overall well-being. If someone you love suffers from substance abuse, finding the right help is critical. While your loved one might have access to rehab in Georgia, getting out of their toxic environment is often the first step towards achieving long-term health and sobriety. Those who abuse drugs and alcohol often need time away from negative influences, emotional triggers, and co-dependent relationships. We have trained intervention specialists in the state of Georgia who can plan and stage an intervention for your entire family. These dynamic events help the individual recognize that they've hit rock bottom and that it's time for new and fresh solutions.
Leaving Georgia For California
Ocean Hills Recovery has an astounding success rate of lasting recovery. We take a proven, multi-pronged approach to helping people detox, understand the causes for their addictions, set healthy and life-affirming goals, and establish balanced and productive lives. We go beyond merely addressing addiction symptoms through individual and group therapy, life planning, and skill-building. Our overarching goal is to help people attain long-term success. Best of all, leaving Georgia and going to California for treatment is easy. Travel arrangements can be made via Expedia, Google Flights, and many other online resources.
What Your Loved One Can Expect At Ocean Hills Recovery Center
Even if your loved one has tried and failed at a Georgia recovery center in the past, there's still a high chance of this person attaining success at Ocean Hills Recovery. We have an on-site medical team that can manage the detoxification process to ensure health, comfort, and well-being during the most physically and emotionally challenging parts of the recovery process. These professionals are well-versed in dealing with delirium tremens and many other physiological symptoms of drug and alcohol withdrawal. Our team uses safe and proven tactics for ensuring that patients can regain a natural state of balance without becoming reliant upon secondary medications that might promote new, addictive behaviors. Moreover, by choosing our rehab facility rather than drug rehab in Georgia, you'll be giving your loved one the benefit of a fresh and supportive environment for making a truly clean start. Going to rehab fills people with hope and purpose while allowing them to plan and prepare for better, brighter futures.
What We Offer
We use the proven 12-step program that encourages accountability and an ongoing commitment to self-development. Our facility is staffed by seasoned professionals who can offer services for both drug and alcohol addiction. We offer an all-inclusive drug/alcohol detox program along with post-rehab counseling and therapy, long-term support, life planning, and more. We also accept many PPO insurance policies, making it infinitely easier for families to give their loved ones the help and support they need. After our clients complete the foremost stage of the recovery process, drug or alcohol detox, they're immediately enrolled in individual and group counseling. These activities encourage people to learn more about why they've used drugs and alcohol in the past to mute emotions, deal with traumatic life events, avoid connecting with others in deep and meaningful ways, or self-sabotage, among many other things.
Group therapy allows a recovering addict to prepare for socialization in a real-world setting while sharing feelings and ideas with like-minded individuals who understand their current challenges and past experiences. The next step in these efforts involves preparing for continued health outside of the treatment environment. Counselors help people set feasible, manageable goals and help them identify the resources and support systems necessary for attaining these goals. This is the most important step for ensuring long-term success. After leaving their toxic environments and eliminating drugs and alcohol from their lives, people need to fill themselves with new aspirations, dreams, and expectations for life. On-site counselors will give your loved ones the motivation, guidance, and support they need to reach their true potential and keep their lives on the right track.
Our Process
We work hard to understand the addiction history of each and every client.
We also take a multi-dimensional approach to offer individual care and treatment that addresses:
Family Connection

Social Circumstances

Mental And Physical Health

Living Conditions

The Need For Vocational Training
In addition to both individual and group counseling, your loved one will also be given relapse prevention training. When necessary, family therapy is also available for addressing codependent behaviors and restoring damaged relationships. Our clients have access to lectures, workshops, and 12-step meetings that foster more significant coping skills and higher personal accountability and commitment levels.
One of the top reasons for our high success rate is the all-encompassing approach to ensure long-term recovery. Our dual diagnosis treatment is meant to address a range of co-occurring disorders that might impede a person's chances of successfully reclaiming their health if not identified and resolved. Studies have shown that addiction is often connected to a variety of mental health issues. While accountability is always key, identifying chemical imbalances that can exacerbate addiction or that might be exacerbated by addiction is essential for giving each person an optimal chance at success.
Why The Best Georgia Addiction Treatment Center May Be In California
If you've been shopping the different options in Georgia drug treatment centers, you should know that the very best choices for your loved one may be in California. If your loved one attends rehab in Georgia, he or she will remain exposed to negative influences and addiction triggers that could impede his or her progress. It's also important to note that many negative emotions can be associated with the local environment, including guilt, shame, depression, and hopelessness. Choosing to send your loved one to Ocean Hills Recovery will provide a clear and sure way out of an environment that's likely undermining his or her personal efforts to succeed. If your family has tried rehab in Georgia with little to no success before, working with local intervention specialists to secure treatment in a fresh location could be the best decision.