Relocate for the Best Substance Abuse Treatment at Ocean Hills Recovery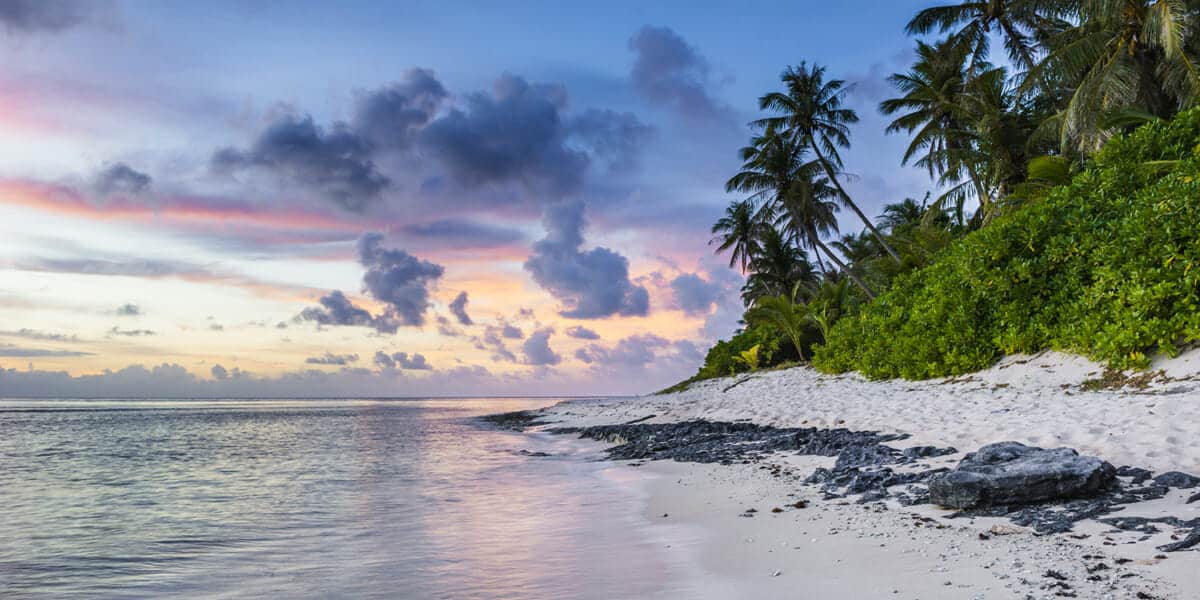 For someone suffering from an addiction, the first step toward the road to recovery is admitting that there is a problem that needs to be fixed. The second, however, entails a more complicated process: choosing a facility to get treatment.
Ocean Hills Recovery Inc. is an accredited drug and alcohol treatment center located in the resort city of Dana Point, California. If you're a resident looking for a Hawaii drug rehab facility, you probably haven't considered the benefits of an out-of-state treatment center. In our experience, flying out of state can actually be more beneficial in the long run. It allows the individual to start over and create a new life for themselves.
How does flying out to a different state help those with addiction?
People have different preferences when it comes to choosing a rehabilitation facility. Some feel more comfortable going to one in the same state where their friends and family can easily visit them. There are others, however, who prefer going somewhere much more distant for their treatments.
One of the primary reasons behind this is because many feel more comfortable getting their treatment in a place that is not familiar to them. Staying in the same state can give someone a more challenging time due to familiarity and the ease of leaving. It gives them memories of where their addiction is rooted in the first place. As such, some patients feel that a total change of location is needed for them to have a solid grasp on the concept of having a "fresh, new, start."
Ocean Hills Recovery Inc. is an ideal recovery community for those looking for Hawaii drug rehab and alcohol treatment options. Separated by an average of five hours of flight between the two states and having accessible booking options like Expedia and Google Flights for patients, its location is the perfect distance for those who want a new change of environment but still a hint of familiarity during their treatments.
How intervention helps in a successful treatment
When it comes to addiction treatment, a lot of people have the misconception that the focus should be solely centered on the patient who needs help. Unfortunately, not many realize that the individual's friends and family also play a major role in a patient's path to recovery.
Often, addiction is a compelling and sensitive issue to discuss. Most of the time, patients have the mindset that their addiction problems do not affect other people other than themselves. On the other hand, some friends and family members can deem aspects of the disease as hard to understand and even unbelievable.
In addition to employing holistic programs, successful treatment of addiction problems also involves using an intervention. Hawaii-stationed Interventionists like the professionals from Ocean Hills Recovery Inc. help by opening an honest dialogue between the family members or loved ones and the patient, ensuring that there is communication between both parties to facilitate a healthy treatment for the patient. Often, those suffering from addiction can easily dismiss concerns and complaints from a single person, giving them the excuse to continue their harmful habits. Interventionists help by uniting loved ones and family and help patients realize the help they need.
Effective Addiction Treatments: A Closer Look
At Ocean Hills, addiction is approached in a very personalized, customized manner. Its alcohol treatment programs, for example, are designed to cater to the particular needs of the individual. One of its programs is Collaborative Recovery, which combines a bio-psycho-social model with a 12-step recovery tailored to the patient's specific treatment requirements.
In terms of drug treatment, the facility offers an approach different from the usual recovery program. Unlike other rehabilitation centers that have the notion that the best way to deal with addiction is to break their patients' will, Ocean Hills follows the concept of rebuilding instead. Its drug treatment programs aim to instill among its patients' healthy levels of self-worth and self-esteem through personalized drug treatment programs designed according to their abuse history, treatment response, and learning style.
In real dedication to its belief that every patient–no matter what their history is–deserves a new life, Ocean Hills also offers the Sober Living program, which allows individuals to develop productive and healthy habits that can help them start a new life. The program involves having residents recover from prescription drug and alcohol abuse participate in a housing situation managed by a recovery staff. This supportive living environment provides guidance and leadership to the participants by instilling in them tasks that will teach them the skills they need once they rejoin society. These include setting up house rules, putting them in charge of house responsibilities, and attending meetings.
With the help of its well-designed, holistic programs and highly-trained staff, Ocean Hills Recovery has a high success rate among its patients. The facility gives individuals a new chance at life by employing scientific-based programs like the 12 steps but by mixing its treatment foundations with holistic concepts that also cater to the patients' emotional well-being.
In addition to its clinical programs, the CARF Certified facility also offers counseling services that include family therapy and relapse prevention training and other additional services like yoga class, art therapy, and other recreational activities.
Ocean Hills also accepts most PPO insurance to make sure that it offers affordable and helpful services to those looking to turn their lives around. Those held back by their insurance coverage can also inquire about the facility's private financing.
Addiction is a sensitive subject that requires the credibility and experience of a good provider. While the case differs from one patient to another, the road to recovery can be ensured by getting help from those that use science-based treatments and holistic approaches like Ocean Hills Recovery Inc. Though it is not a conventional Hawaii drug rehab option, it promises to deliver and stay true to its promise of helping individuals have the fresh, new start they deserve.