Choose Ocean Hills Recovery for Substance Abuse Treatment Out of State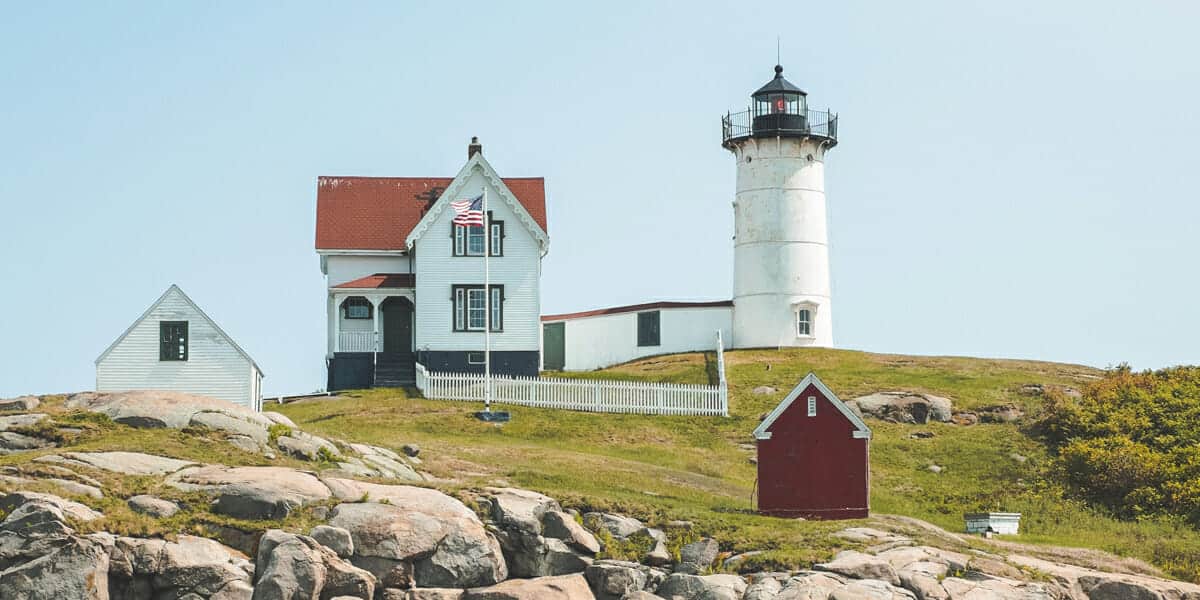 Ocean Hills Recovery is an accredited rehab facility located in southern California. With a dedication to quality patient care and a proven record of success, Ocean Hills Recovery should be on the short-list of facilities to consider for any Maine resident seeking drug or alcohol rehab.
Traveling To A Clean Life
A journey of three thousand miles is a serious commitment towards a clean life. Many experts believe that traveling to a remote facility helps increase the effectiveness and success rate of rehab. Since inpatient rehab programs already include room and board, when you choose to use Ocean Hills, the only cost you're adding is travel.
Ocean Hills works with many PPO insurance providers to make treatment affordable for its patients. We encourage patients and their families to make their own travel arrangements. Many of our patients use internet flight services like Google Flights or Expedia to find cheap tickets well in advance. Patients arriving at John Wayne airport in Orange County are a short Uber ride away from our Dana Point facility.
Why Is Traveling Better?
Environmental factors often fuel our patients' addictions. Traveling across the country gives our Maine addiction treatment patients a chance to have a fresh start, away from all of the places and situations in which they would be tempted to use drugs. It's a great metaphor — they begin their journey towards productive learning with an actual journey. Even if our patients have a clean and safe environment at home, travel helps get them away from their dealers.
There's more investment involved in getting a plane ticket cross-country than driving to a local facility. This helps increase patient retention. While we work to make sure our rehab programs are fun and engaging for our patients, there are invariably moments where our patients consider abandoning the program and heading back home. Having to purchase a plane ticket is a major deterrent to leaving early. By increasing the chances your patient finishes their full course of treatment, you make it more likely they'll stay clean.
Recovering addicts need to have a social network to help them battle against relapse. That doesn't mean they have to tell the whole city. By choosing Ocean Hills Recovery, you ensure that your rehab program is beyond the prying eyes of other people in your city and state. You might be seen entering or leaving a Maine alcohol treatment facility, or visiting medical staff might recognize you. At Ocean Hills, everyone you know will be across the country. This puts you in control of who you share your personal problems with.
What If The Patient Doesn't Want To Go?
Ocean Hills works with Maine interventionists to help you have an effective conversation with your loved one about their addiction. Someone who's addicted is usually very good at dismissing and rationalizing the remarks of a single person. By staging an intervention with the aid of a professional counselor, you'll add more voices to the conversation that the individual can't ignore. Our interventionist will work with you to help you prepare for this confrontation so that you can get your point across clearly and effectively. By presenting a firm stance in solidarity with other people in their life, you can force them to acknowledge the problem.
Proven Record of Success
Many of our 90-day program graduates have remained free of the addiction we treated them for. Our success rate is a direct result of our dedication to quality patient care. We think of our patients as individuals, and we work extra hard to form connections with them during their programs. Many of our graduates are still in regular contact with staff members to this day.
Ocean Hills is recognized by CARF to be a rehab facility with an excellent standard of patient care. CARF is an independent, international organization that inspects and provides accreditation for rehab facilities. We've passed all of our CARF inspections with flying colors.
Medically Monitored Detox
One of the key steps to defeating addiction is to get any drugs fully out of our patients' systems. We begin each stay at Ocean Hills with a period of carefully supervised detox. Withdrawal symptoms are monitored by Ocean Hills staff and local medical professionals. Our goal is to make this process as safe as possible while minimizing patient discomfort.
All of our patients have different backgrounds, addictions, and preferences. At Ocean Hills, we customize each treatment program to match our patients' history and personality. As the programs progress, we adjust the techniques we use based on how our patients respond. This ensures that every patient receives an enjoyable, effective blend of therapies that are best suited for them.
Licensed Staff, Proven Methods
Ocean Hills employs registered addiction counselors, medical doctors, licensed psychologists, and psychiatrists. Our treatment includes proven mainstays like individual and group counseling, 12-step meetings, relapse prevention training, life skill workshops, and family therapy. We try to keep family members informed and involved throughout the entirety of a rehab stay, even when they're in a different state.
As part of our programs, we work with our patients to build a social network to draw support from in times of crisis. This network can include family members, Ocean Hills staff, and other individuals our patients trust to help them in their journey towards a clean, productive life. We love it when our graduates stay in touch for months or years after completing their programs.
Ocean Hills works with several Blue Cross plans and Humana, Cigna, Ameritas and United, and many other PPO providers. Get in touch with our staff or visit our website to determine if your PPO coverage will help support the cost of a stay at Ocean Hills. Even if your insurance does not cover your treatment, we still have a few financial options that might put our services within your financial reach.
A Transformational Journey to Ocean Hills
If you or one of your loved ones needs to get their addiction treated, consider Ocean Hills. Our record of success and dedication to patient quality make our Orange County facility one of the best choices for your Maine drug and alcohol rehab needs. Let your journey to a clean and healthy life begin with a journey to the pristine beaches of southern California.