We're Here to Help. Our Massachusetts Substance Abuse Treatment is Just a Flight Away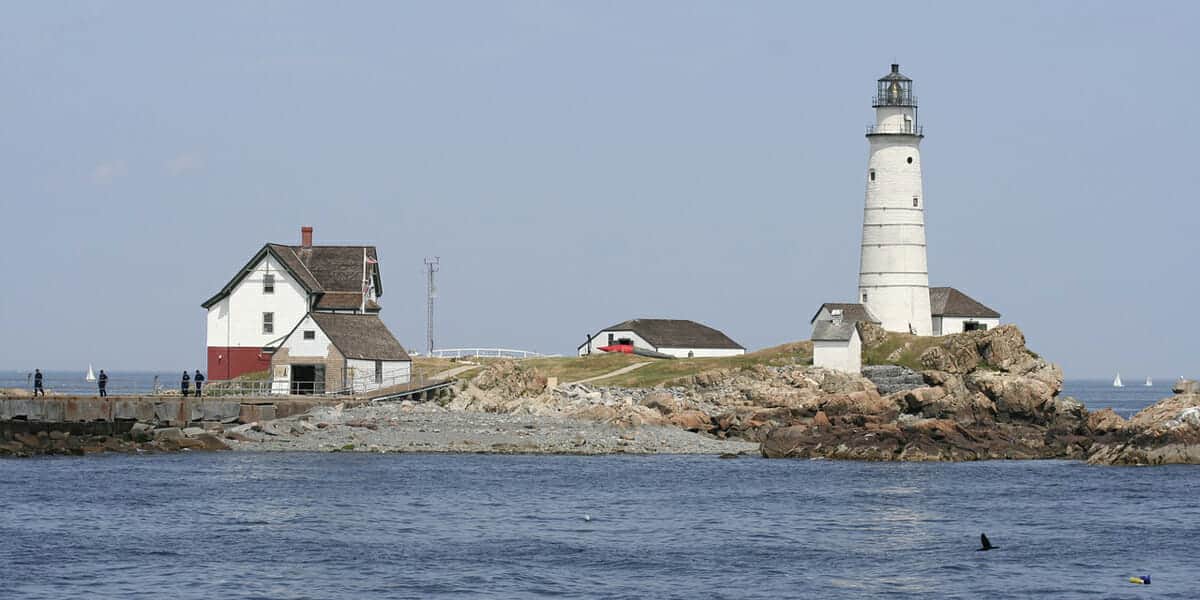 You feel trapped, alone, and out of control. You've watched your whole life collapse before your eyes. You want to make a change but don't know where to turn, or maybe you don't feel like you deserve the chance for a better life. If you are stuck in the downward spiral of substance abuse, these thoughts probably sound familiar to you.
At Ocean Hills Recovery, we understand because we've been where you are now. We've committed our lives to help people break the cycle of addiction. Our goal is to give you the best opportunity for recovery that will last a lifetime.
Why Location Matters
If you've considered seeking treatment or have already experienced Massachusetts inpatient drug rehab in the past, you are probably unaware of the pitfalls of attempting recovery close to home. While you remain in the same environment where your addiction began, you put yourself at risk of running into the same triggers that currently fuel your addiction. The only way to successfully rehabilitate and recover is to break away from familiar faces and situations. Leaving your comfort zone gives you the gift of a clean slate, giving yourself space to create a new life of your choosing.
Ocean Hills Recovery is located ideally for your rehabilitation. Nestled in Southern California and a short distance from the beautiful Pacific shore, we are the perfect place for a serene and promising start to lifelong recovery.
Ocean Hills at A Glance
Before going into the details of our unique approach to substance abuse rehabilitation and recovery, a brief overview of Ocean Hills will answer a few basic questions you may have:
We are a full-service rehabilitation program for men and women struggling with drug or alcohol addiction.

We are California State Licensed and strive to offer the most effective treatment program to our clients, utilizing concepts like the proven 12-step program and other promising addiction rehabilitation options.

We have a high success rate for lasting recovery; we are so proud of our clients and offer continuous support through our sober living program and counseling for as long as we are needed.

We offer 30-day, 60-day, and 90-day programs, and we encourage our clients to continue with us in our Long-term Transitional Program for continued support.

We offer medically supervised licensed detoxification and make every effort to help you stay as comfortable as possible during the detox process.

We have both a psychiatrist and licensed psychologist on staff to help clients assess underlying issues and empower them to make healthy life choices.

Our services are covered under many PPO insurance policies; it is our pleasure to confirm your coverage for treatment.
A Holistic Approach
If you have tried drug rehab in Massachusetts or have considered a Massachusetts inpatient drug rehab program, you have probably seen for yourself how many of these treatment options reduce each patient to a statistic. At Ocean Hills, we know that you are more than your addiction, and we treat you with the respect you deserve.
Many elements fuel your addiction. Some are external, but we have found that almost all our patients fight internal battles that are significant contributors to their substance abuse. Our goal is to give each member who joins the Ocean Hills family the confidence to live a healthy life while helping them understand their struggles and giving them tools to continue developing a peaceful inner self.
A Unique Environment
When developing our recovery program, we intentionally avoided the institutional type setting customary for rehab in Massachusetts. Our clients enjoy the comfort and real-life experience of rehabilitation in one of our beautiful residential homes. This environment is highly successful for two primary reasons.
Men and women going through rehabilitation and recovery need to establish a routine based on everyday experiences for successful recovery in the long term. Residential rehabilitation facilitates the real-life atmosphere that encourages healthy routine development.

While real-life experiences are important, so is learning to cultivate healthy relationships in regular interactions and situations. Healthy relationships with appropriate boundaries built upon mutual support and respect are encouraged in our unique environment. Many of our clients have expressed that each house's family atmosphere has been instrumental to their successful recovery.
There's No Deadline for Recovery
If you have researched any Massachusetts drug treatment options, you may already know that they are customarily 30 to 90 days long. Taking this generalized approach with addiction treatment is unrealistic. While our inpatient treatment options are of a set duration, in our experience, each person needs an individualized amount of guidance and time for real recovery.
We strongly encourage our clients to continue receiving support and guidance for as long as possible. For this reason, we established our Long Term Transitional Program. We believe that rehabilitation and recovery shouldn't have a deadline, and we want to be there for you as long as you need us.
Intervention: For Families of Those Struggling with Addiction
If you have watched someone you love succumb to substance abuse, you may feel deep sadness, frustration, and loss. It's possible you don't know where to go for help, or you may believe you've tried every option available. At Ocean Hills, we understand your situation, and we want to offer you and your loved one help. You may have only considered Massachusetts drug rehab and might be concerned about seeking help outside state lines. Rest assured; we take all necessary steps to ensure your intervention is successful:
At Ocean Hills, we have Interventionist Specialists in the state of Massachusetts that will guide you through the intervention process every step of the way.

We are happy to help you coordinate travel, or you can easily plan a flight for your loved one online with online resources such as Google Flights, Expedia, Travelocity, etc.

We will accommodate travel from the airport to your loved one's new treatment home.
We know that addiction is a heavy burden for you and your loved one. Please, contact us. Let all of us at Ocean Hills help you find the road to recovery.
The Time is Now
The best time to reach out for help is right now. At Ocean Hills, we value your vision for the person you want to become. Contact us today; we are your premier choice for a successful lifelong recovery.
Most PPO Insurance Accepted
Massachusetts has unfortunately been the home of one of the worst opioid problems in the country. It continues to struggle with the number of people who become addicted to heroin and prescription painkillers. Nearly 20,000 people in the state are on daily maintenance drugs to treat their addiction, but there are alternatives.
Overall, more than 600,000 people in Massachusetts are dependent on or abuse drugs and alcohol. Yet, only a small number of them receive the help they need. Most experts recommend long-term, inpatient treatment for addiction to provide the strongest foundation for recovery.
Ocean Hills Recovery is a drug and alcohol rehabilitation center on the beautiful Pacific coast with 30, 60, and 90-day treatment options. The program also has a detox center and sober living environment to encompass more of the full continuum of care for a successful recovery for people from Massachusetts.
Despite having more than half a million people in the state of Massachusetts with alcohol and drug problems, less than 55,000 per year wind up receiving any form of rehabilitation. It is usually beneficial for those seeking treatment to get out of the state and into a rehab center that can help you focus on dealing with the issues at hand rather than getting sidetracked by local disturbances. This is one of the reasons why so many people from Massachusetts seek help at our facility.
Find out more about our treatment program at Ocean Hills Recovery and the services we offer. Call today to speak with one of our counselors and get started on the path to sobriety.