Ocean Hills Recovery – Distanced Addiction Treatment Center, Just a Flight Away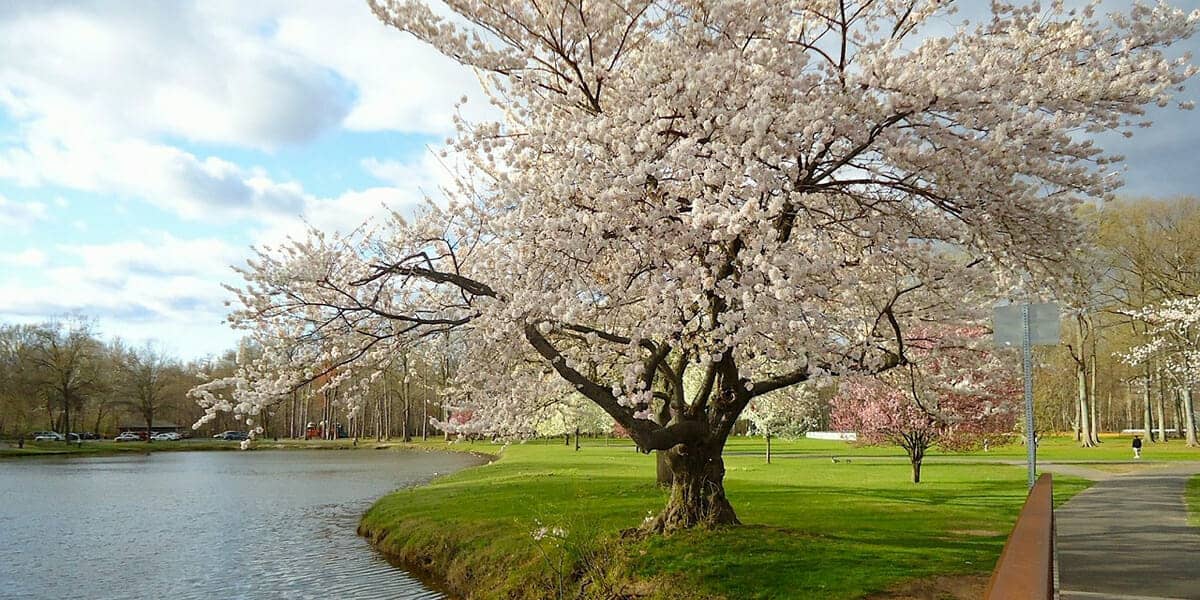 Searching for the right New Jersey drug rehab facility can be a tiring process. There are countless factors to consider and multiple options to choose from. Surprisingly, however, the best New Jersey drug treatment center for your loved one may not be in the New Jersey area at all. Local treatment does not allow patients to get a fresh start. Instead, it keeps them confined to old environments that are often colored by shame, remorse, guilt, and a history of making mistakes.
More importantly, people who seek treatment locally never have the chance to break away from the codependent relationships and negative influences that often play a hand in driving their addictions. We're also committed to helping people from throughout the nation save and rebuild their lives.
What Ocean Hills Recovery Can Do For You
It's not possible to enroll your loved one in a New Jersey drug treatment center without his or her consent. This remains true irrespective of where this treatment center is located. The decision to receive help for drug or alcohol addiction is a highly personal one. People must be committed to their own recoveries if treatment is going to work. Ocean Hills Recovery has a number of talented intervention specialists within the state of New Jersey who can assist you in bringing family members and close friends together to stage a dynamic intervention. They'll counsel everyone on creating a supportive yet united front, which is far more effective for encouraging people to seek treatment than simply having one person advocate for care alone. Our intervention specialists can also outline the impressive benefits of seeking New Jersey addiction treatment in sunny, Southern California and away from the dangers of old, familiar stomping grounds. There are also many helpful tips that we can share to make planning for travel infinitely easier. We often advise our clients and their families to use Expedia, Google Flights, or other similar platforms. These web-based resources are free to use, and they're great for finding convenient flight plans and affordable airfare. Moreover, Ocean Hills Recovery currently accepts a vast range of PPO insurance plans. This helps families limit the costs of getting their loved ones the help they so desperately need.
Dual Diagnoses Treatment And How It Might Affect Your Loved One
You may have a loved one who's already spent a considerable amount of time in New Jersey drug rehab but who has not been able to achieve any significant or lasting measure of success. Rather than chalking these past experiences up to a lack of willpower, the professionals at Ocean Hills Recovery will look for underlying behavioral disorders and mental health issues that could be impeding your family member's progress. Chronic depression and anxiety often increase the likelihood of drug and alcohol abuse. People who suffer from mental health issues like bipolar disorder and schizophrenia frequently self-medicate without receiving proper diagnoses and appropriate treatment. It's also important to note that prolonged substance abuse can actually cause mental health issues and behavioral disorders to worsen. This is why dual diagnoses treatment is so beneficial. It addresses both the root cause of addiction while making it infinitely easier for New Jersey drug rehab patients to actually succeed in their treatments.
Upon arriving at the Ocean Hills Recovery center, our New Jersey rehab patients immediately undergo a medically supervised detoxification process. This is especially important for those who are detoxing from severe alcohol abuse. Our seasoned team members are capable of mitigating and alleviating the symptoms of delirium tremens and the side effects of many other forms of drug and alcohol withdrawal. Their ultimate goal in these efforts is to ensure that patients are kept both safe and comfortable without creating the unnecessary risk of secondary addictions. As such, pain-relieving agents and other prescription medications are always administered solely on an as-needed basis.
The Next Step In New Jersey Addiction Treatment: Therapy
We maintain a commitment to following the 12-step method for drug and alcohol addiction recovery due to the accountability, forgiveness, and structured, personal growth that tenets of this method foster. However, all of our patients are given multi-pronged treatment plans that are streamlined to suit their unique needs. Once they have completed the detoxification process, our patients enter both group and individual therapy. These activities allow people to explore the potential triggers for addiction and the underlying causes of their own substance abuse. Counselors and patients discuss negative patterns in early-life behavioral conditioning, traumatic life events, self-esteem, and other factors that might exist as the underlying cause of addiction. Our patients always have the benefit of safe, non-judgmental environments for sharing details about their pasts along with their current ideas, aspirations, and emotions. Group therapy occurs in a far more relaxed setting and is designed to set the stage for healthy socialization once patients complete their treatment programs and reenter the real world. People are encouraged to talk about their addiction histories, their long-term goals, and the new and improved coping strategies they've recently developed.
Establishing Long-Term Plans And Exploring Options In Sober Living
One of the many ways we maintain such a consistently high success rate is by helping our clients fully prepare for the world outside. Our patients receive assistance with goal-setting, vocational training, career planning, and finding the right housing options.
At Ocean Hills Recovery, we also ensure that every patient has access to all of the resources and tools they need to maintain sobriety and establish comfortable sustainable lifestyles. We offer 30, 60, and 90-day programs that can be chosen according to the individual's needs. We recognize, however, that most recovering addicts will need additional time to gain their footing. That's why we provide a number of options in New Jersey sober living. Much like Ocean Hills itself, our sober living facilities are located in sunny Southern California. More importantly, they're designed to provide all residents with the resources, motivation, and support they need to keep their lives on the right track.