Change your Environment, Change your Life! Our Sober Living Facility is Just a Flight Away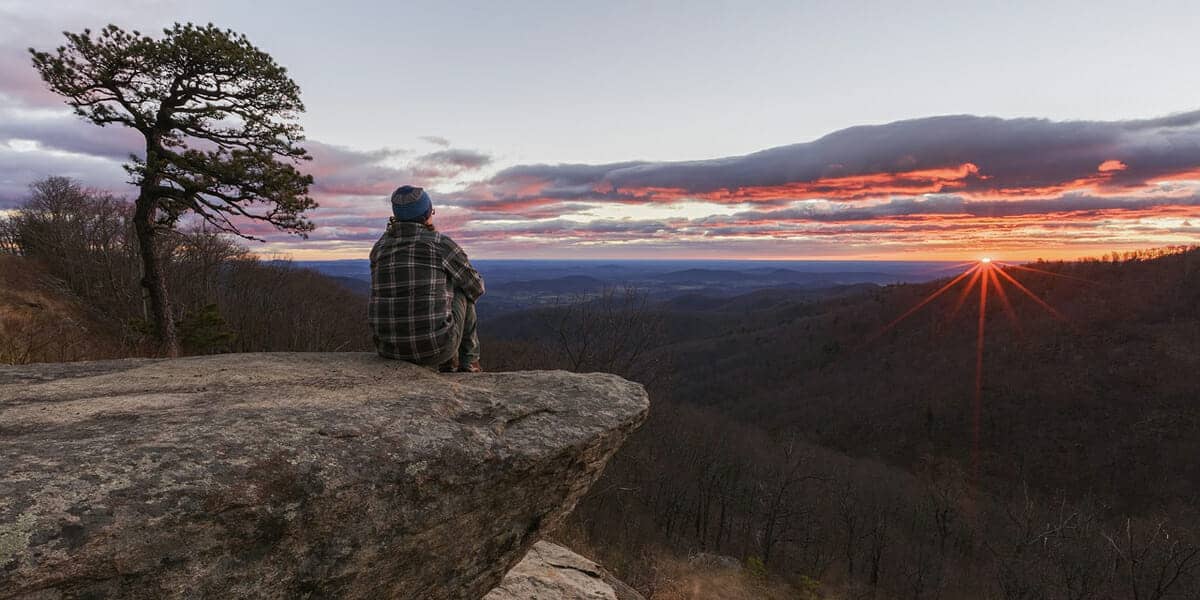 What has your substance abuse already cost you; your career, your home, maybe even the activities or people you love the most? It's time to ask yourself, how much more are you prepared to sacrifice to your addiction?
Even if you think you've hit rock bottom, addiction can always find a way to take you further down. There is nothing this disease won't take from you, so if you are ready to break the cycle of the destructive behavior you are currently in, now is the time to reach out for help.
While there may be many options for rehab in Virginia, we invite you to consider a better choice.
We are Ocean Hills Recovery, and our passion is your successful rehabilitation and long-term recovery.
A Clean Slate
Ocean Hills Recovery is an innovative and compassionate rehabilitation program located in the rolling hills of Southern California. You may be skeptical about traveling so far from your comfort zone to begin your road to recovery.
Think of it this way:
Your life up to this point has been a series of experiences, relationships, and choices written permanently in your memory. Many of these memories are triggers for unhealthy behaviors, and add fuel to the fire of your substance abuse. When you seek local Virginia inpatient drug treatment, you will not only have these memories in your mind, but the familiarity of your surroundings will add to the intense emotions you may experience over the course of your recovery. Often remaining near a toxic environment will result in relapse. Staying in an unhealthy but familiar place is not the ideal situation for establishing your new life.
Consider Ocean Hills your opportunity for a clean slate. Your memories will always be with you, and as part of your rehabilitation and recovery, we will guide you toward a compassionate and healthy understanding of where you have been, and how that affects your future life. But, when you leave toxic people and places behind you, your recovery process occurs in an environment of refuge. You are free from triggers from the past and can focus entirely on healing from the inside out.
A Unique Approach
The standard approach in Virginia drug rehab, as well as rehab facilities nationwide, is to view the client as a statistic. Rather than as individuals with unique histories and needs during the rehabilitation process, many treatment centers take a generalized approach, attempting to treat all clients under the same umbrella of care. It's no wonder that many people struggle with long-term sobriety once their treatment has ended.
At Ocean Hills, we approach each person as if they were our only client. Our highly skilled and compassionate mental health professionals want to help you heal mentally and spiritually because addiction is not merely a physical disease. Your recovery experience will be as individual as you are, there is no one size fits all way to treat addiction.
In addition to highly personalized inpatient rehabilitation, we firmly believe that successful lifelong recovery takes longer than a standard number of days. So, we encourage and expect our clients to continue with us in our Sober Living program or our Long-term Transitional Program. Our team at Ocean Hills is here for you during your journey to recovery, every step of the way.
Learning Life Skills: A Realistic Approach
When designing our program, we wanted to establish a living arrangement conducive to a smooth transition from treatment to the real world. Rather than an institutional or resort-like setting, our program is centered in residential homes, where our clients experience real-life situations and interactions similar to those they will encounter as they continue along their recovery journey.
The men and women living and healing in each house offer each other support and encouragement, unlike anything you are likely to find when seeking rehab in Virginia. In the Ocean Hills environment, you will develop life skills in true-to-life situations, while learning how to enjoy healthy human interaction, and gain confidence in making positive choices and establishing healthy routines. Living in a home setting will make your transition from inpatient care to your new life a more natural and comfortable experience, and don't be surprised when your housemates turn out to be lifelong friends.
What is Ocean Hills Recovery?
Simply put, we are a full-service rehabilitation program, with a strong foundation in recovery support, for men and women struggling with drug or alcohol addiction.
What are your qualifications?
We are California State Licensed, and we offer the most effective treatment program to our clients, including the proven 12-step program and other promising options in addiction treatment and rehabilitation. But more than this, our founders understand best what recovering addicts need from personal experience and recovery success.
What is your success rate for recovery?
We are so thankful for each and every successful recovery, and our success rate is promising. We offer continuous support to our clients through our sober living program and counseling for as long as we are needed.
Do you have inpatient treatment options?
Yes, we have 30-day, 60-day, and 90-day programs, and we encourage our clients to continue with us in our Long-term Transitional Program for continued support.
I will need detox upon arrival, is Ocean Hills able to help?
Yes, we offer medically supervised fully licensed detoxification, and we do everything we can to make sure you are as comfortable as possible while continuing the detox process.
I think I might need psychiatric help, is there somewhere I can go?
We know recovery from addiction involves healing your entire person, so we always keep a psychiatrist and licensed psychologist on staff to help our clients when the need arises.
Will my insurance cover my treatment?
Most of the time yes. We are covered under most PPO Insurance plans. Call us, and we'll be happy to confirm your coverage.
When someone you love is caught in the cycle of addiction, it becomes difficult to see that there is still hope. We want to show you that there is a silver lining at the edge of this cloud, and the sun will come out again after the storm. Your loved one may need an intervention to see that life doesn't have to be this way.
Call us at Ocean Hills; we can help:
Our Interventionist Specialists in the state of Virginia will guide you through the intervention process every step of the way

We are available to help you coordinate travel; or you can easily plan a flight for your loved one online with online resources such as Google Flights, Expedia, Travelocity, etc.

We will accommodate travel from the airport to your loved one's new treatment home
Don't let addiction continue to rob you and your loved one of hope. Please, contact us, let all of us at Ocean Hills help you find the road to recovery.
Take the First Step
The clearest way to a successful recovery does not start at a Virginia drug rehab center. Give yourself the best chance for a journey to lasting recovery. At Ocean Hills Recovery, we can help you stay on the right track and guide you to a new life of your choosing.