West Virginia Residents Can Escape Their Toxic Environment and Come to Ocean Hills Recovery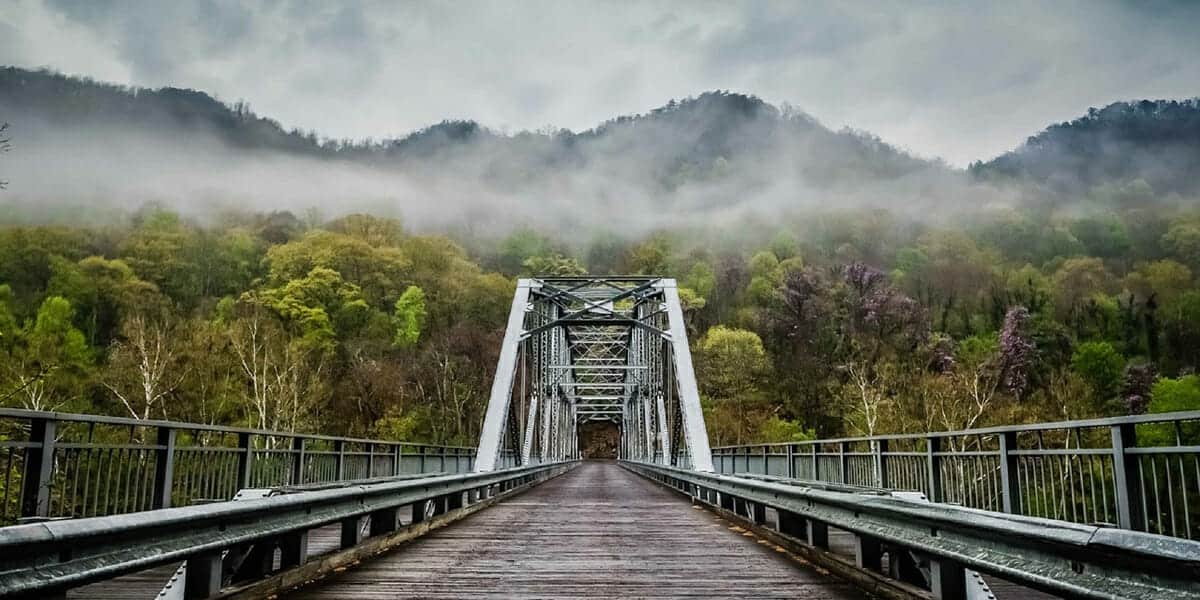 West Virginia is a tree covered state in the Appalachian regions of the eastern side of the U.S. It is surrounded by a national historical park, and many of its towns maintain the same look that they once did in the 19th century.
The only problem that coats itself beneath all this beauty is the high rate of addiction that pleagues much of the U.S. and the lifestyle that comes with it. West Virginia is home to drug and alcohol dependence. Many of these users have not been able to find help through local rehab centers.
The reason this pattern persists is often tied to the individual's unchanged environment. Often times, West Virginian addiction treatments do not provide a sufficient rate of success. An individual may go through all the procedures they learned in rehab only to come back to their same habits when they leave. This is heavily influenced by the connections they made prior to rehab.
New Beginnings in California
Ocean Hills Recovery will provide you with a new purpose in life, which if followed, will allow you to live a fulfilling and passionate life. Research has shown a link between self-esteem and living in sobriety without any addictions. Acknowledging your mental state and the right alignment of it will serve to assist you in your journey towards sobriety. Requiring a tampered state of consciousness will be negated in effort to help you quit your addiction for good.
The keyword here is "for good." The problem with rehab centers in West Virginia is that even after their successful treatments, the patients returns to their old habits. Moving to Ocean Hills Recovery in California will grant you a new start to life in a whole new environment. You will be free from the chains that had previously tied you down, in the form of friends and environmental conditions.
The high-quality services at Ocean Hills Recovery will provide you with the exact treatment that you need to rid yourself of drug addiction completely. Once you are away from the toxic environment and free in the haven provided to you by Ocean Hills, your life will start improving instantly.
Ocean Hills Recovery sources out interventions to West Virginia where you and your family will be able to gain a complete understanding of the matters at hand. The interventions emphasize the building of self-esteem and self-worth as a necessary step in the recovery of your life. Ocean Hills Recovery empowers you with philosophies and doctrines that will teach you to have fun while remaining sober. This will serve to eliminate the mental barrier within you that requires you to always enter bouts of modified levels of consciousness.
The reason this differs from rehab centers in West Virginia is that instead of just following blind routines filled with instructions, Ocean Hills focuses on your ideologies. Manipulation of your ideology to a better one will serve to empower your improvement since you will be the force that drives you out of your state.
As these interventions instill certain ideologies within you, there's no force that makes you stay sober. This is the ideal scenario since you will be doing things out of your own accordance. This way, the effort and willpower that you exert will be at a maximum as you focus on remaining true to yourself.
Relocation and Insurance
Ocean Hills does its best to ease the process of travel by minimizing associated costs. The prioritization of your recovery is shown directly by our preemptive measures to guarantee your easy transition from West Virginia to California.
Booking flights online becomes easier every year. With simple access to the internet, you can make use of technologies like Google Flight or Expedia. These techniques take advantage of easy to use interfaces with guidance provided at each step. Whether you are used to traveling or new to it, it's easy to save money on your flight. Apart from that, we accept a wide range of insurance policies, even PPO insurance plans are accepted.
Drug and Alcohol Rehab
Ocean Hills boasts of a high success rate in contrast to the commonly low success rates of local rehab centers in West Virginia. Traditional methods like the 12-step program are used to treat alcohol and drug dependence. The facilities at Ocean Hills make use of personal information gathered from patients. This step is vital since it identifies progressions that can be applied to treatments, customized for the individual. Many factors like physical health, mental health, and living conditions will have an effect on the type of treatment required.
The fact that Ocean Hills Recovery takes this into account plays a massive role in our success. The individualized treatments focus on building your confidence and self-worth. You will be lifted away from your depression and pitfalls and be able to effectively rise above the chains in your past that are holding you down.
Our highly trained and skillful staff at Ocean Hills will provide you with the level of assistance required to quit your addiction successfully. Our staff is trained to assist you throughout every step of the recovery process.
Careful research has isolated the reason that most people fail to remain away from drug addiction. Their failure is partly because of the detox process and a lack of support for quitting cold turkey. The detoxification stage is a very crucial stage where your body starts giving up on you as the substance in your body is stopped and your body relearns how to function without it.
Ocean Hills Recovery takes all necessary measures to help you through this sensitive phase. Our highly experienced staff will provide you with the physical, mental and psychological assistance that you require at this stage. With your effective transition to sobriety, you will finally have a grasp on your life and be able to live your life to its fullest.
Ocean Hills provides you with a new chance at life. Since you will be in an entirely different environment, away from the negative influence that you were exposed to, this will act as another driving force towards your improvement. The changing of your environment has been proven to be a vital step in recovery.