Despite sweeping measures to curb patient brokering in Florida, the practice is most rampant in drug rehabs in California. The concern is that the practice is dangerous and sometimes even deadly for patients. California lawmakers are pushing for more federal oversight of the rules and enforcement of those policies since laws vary widely between states. Meanwhile, a group of lawmakers in California is also working on policies within the state.
We covered patient brokering a few months ago on our blog and wanted to give an update on what's been happening to curb these illegal and unethical practices in our industry.
What is Patient Brokering? And Why is it Affecting Drug Rehabs in California?
Patient brokering happens in several ways[2]. For example, lead selling is when a drug rehab facility pays a kickback or finders fee to someone for referring patients to their facility. Often these "finders" have targeted and befriended would-be patients on social media or in known drug prone areas.
Lead buying occurs when call center agents refer patients to a treatment center offering the highest commission. Often these agents impersonate caregivers. But instead, they are simply looking to pawn patients off to the highest bidder without regard for what's best for the patient.
In cases of "addiction tourism," the patient is sent to a treatment facility outside of their home state. (Sending a patient to a different state isn't in and of itself bad, but sometimes this is in an attempt to hide other unethical behavior.)
Lawmakers cite this as one reason there is a need for better federal oversight. In almost all these cases, brokers persuade the patients into drug rehabs with the impression it's safe, and the broker has their best interest in mind. Unfortunately, these brokers are preying on people in their weakest moments and benefiting from their addiction without regard for what would be the best drug rehab for the patient.
Calling for Federal Oversight to Crackdown on the Practice
In 2018 President Trump signed far-reaching measures aimed at curbing the U.S. opioid crisis. But since then, the U.S. Department of Justice hasn't prosecuted any cases of patient brokering, according to the DOJ[1].
"It is extremely frustrating that the Department of Justice has not aggressively pursued cases where brokers treat patients as commodities, exploiting them for finders' fees with no intention of providing legitimate care," Rep. Mike Levin, D-San Juan Capistrano, said[1]. "There is no excuse for their failure to prosecute these cases, particularly when we desperately need an all-hands-on-deck approach to this crisis."
Levin is one of six Congress Members who sent a letter to U.S. Attorney General William Barr in August 2019[3]. The letter stressed their desire for federal action on body brokering.
"It is critical that the federal government step in," they wrote.
If not, brokers will continue to treat patients like commodities while raking in tens of thousands of dollars by referring them to possibly disreputable drug rehabs that milk insurance policies and discharge patients without meaningful treatment[3].
In 2018, the President signed federal regulations to outlaw broker kickbacks. But the rules only apply to federal healthcare programs.
Drug Rehabs in California
In June 2019, California launched the Legislative Substance Abuse Treatment Working Group, made up of a bipartisan group of legislators[4]. Their goal is to confront the problems within California's addiction treatment industry.
"For years attempts to address substance abuse treatment have fallen flat, and people are dying," Assemblywoman Cottie Petrie-Norris, D-Laguna Beach, said. "We must find the courage and the political will to act now."
The plan is to stop exploitation in the recovery industry. To do this, we must establish standards for treatment programs and providers. We must also ensure that we direct taxpayer dollars to proven programs that work.
Ethical Rehab in California – Here to Help
Ocean Hills Recovery offers detox, residential, PHP, intensive outpatient, and outpatient treatment programs for drugs or alcohol. Ocean Hills Recovery holds accreditations from CARF International and is LegitScript certified. Give us a call today to get started with reputable and ethical addiction treatment in California.
Sources:
[1] https://www.ocregister.com/2020/03/12/how-many-body-brokering-cases-have-been-prosecuted-by-the-feds-under-new-law/ [2] https://www.health.harvard.edu/blog/buyer-beware-when-it-comes-to-addiction-treatment-2018042514506 [3] https://scng-dash.digitalfirstmedia.com/wp-content/uploads/2020/03/2019-08-19-Patient-Brokering-Letter-to-DOJ.pdf [4] https://sd13.senate.ca.gov/news/2019-06-06-legislative-substance-abuse-treatment-working-group-announced-tackling-opioid
About the author: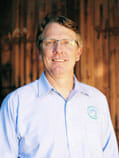 Greg opened his home and heart to alcoholics and addicts in 2003. He is a Certified Addictions Treatment Counselor (CATCI). Starting in 2009 Greg has fostered the growth of Ocean Hills Recovery into one of the most respected and effective treatment centers in the area and has been working with people with addictions since March of 2001. Greg believes in a holistic approach to recovery. His focus is on drug alcohol addiction treatment with a combination of 12 Step work, therapy and counseling, and the rejuvenation of the body through healthful eating and exercise. He has designed his program to foster a family-like atmosphere and believes that people in recovery are just beginning their lives. He encourages the people he works with to learn to enjoy life in sobriety. Greg is married to Nicole; they have two adorable sons together and an energetic yellow Labrador Retriever.