The Best Malibu Rehab Services – An Alcohol Treatment Center That Really Works
Looking for a Malibu rehab center? Ocean Hills Recovery is located in Dana Point, California. You can experience the highest quality addiction recovery services.
If you are struggling with alcoholism, you are not alone. Alcohol dependency is extremely common in the United States. Many alcoholics do not realize they have a problem until alcohol begins to have a negative impact on their life such as work, health, finance, and family relationships. The first step in any addiction recovery process is to admit that you have a problem. Once you recognize you are dependent on alcohol, you must choose to regain your life back by seeking professional help.
When choosing an alcohol addiction recovery program, you must choose the one that can give you the best results and the least amount of chance of a relapse. That's why Ocean Hills Recovery will be the most suitable choice for you if you are seeking a Malibu alcohol rehab.
Ocean Hills Recovery is located in beautiful Dana Point, California and it has the perfect setting for your recovery. We offer 30-, 60-, 90-day treatment programs as well as an aftercare program. We have great success with helping people to finally break free of their addiction to alcohol with a combination of both the traditional 12-step programs and the complex bio-psycho-social model.
For clients who finished our 90-day in-patient treatment program during 2010, we boast a remarkable success rate in 2011. Generally, estimates for those who maintain sobriety after addiction through other in-patient treatment programs range between 3-20 percent.
Ocean Hills Recovery's facility is comfortable and relaxing which you can see from our gallery. Our staff members are approachable and knowledgeable. With the support of the entire community behind you, it will be easy to knock down any barriers that have been keeping you from successfully overcoming your alcohol dependency. We have proven time and again to be the most effective option for Malibu alcohol rehab. Contact us today to learn more about how you can regain control of your life and begin your journey of recovery.
About the author: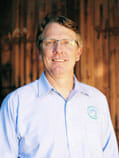 Greg opened his home and heart to alcoholics and addicts in 2003. He is a Certified Addictions Treatment Counselor (CATCI). Starting in 2009 Greg has fostered the growth of Ocean Hills Recovery into one of the most respected and effective treatment centers in the area and has been working with people with addictions since March of 2001. Greg believes in a holistic approach to recovery. His focus is on drug alcohol addiction treatment with a combination of 12 Step work, therapy and counseling, and the rejuvenation of the body through healthful eating and exercise. He has designed his program to foster a family-like atmosphere and believes that people in recovery are just beginning their lives. He encourages the people he works with to learn to enjoy life in sobriety. Greg is married to Nicole; they have two adorable sons together and an energetic yellow Labrador Retriever.