Ocean Hills Recovery provides you with a meth addiction treatment center that will help you with recovery. Located in Dana Point, California.
How Family Members Can Support Meth Addiction Treatment
The decision to seek meth addiction treatment is a big step forward for any drug addict. While families of alcoholics & addicts often applaud the decision to enter a meth clinic, they sometimes are not sure what they should or should not do to help. There are a couple of things to keep in mind if you really want to support your loved one battling with meth addiction.
Involve Yourself in the Treatment Process
This doesn't mean you have to go through the meth recovery program yourself, but it helps to get an idea of how the meth treatment program works and helps to minimize some of the fears loved ones often have about accidentally doing something that derails the progress of the addict. By knowing how the program works, and what you can do to support each step of the process, you'll feel more confident in your ability to be constructive and encouraging and not hinder the meth recovery progress in any way.
Encouragement is essential to the success of a patient struggling with meth addiction. Meth addicts go through periods when they feel that perhaps it is too late, and they can never learn to control their addiction. Take the time to celebrate every success with your loved one in meth drug addiction treatment, even if the step forward seems small to you. Offer kind words on days when things don't go so well, and in general, express your confidence in him or her. These simple efforts will make more of a difference than you will ever know.
About the author: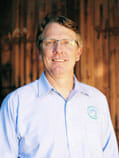 Greg opened his home and heart to alcoholics and addicts in 2003. He is a Certified Addictions Treatment Counselor (CATCI). Starting in 2009 Greg has fostered the growth of Ocean Hills Recovery into one of the most respected and effective treatment centers in the area and has been working with people with addictions since March of 2001. Greg believes in a holistic approach to recovery. His focus is on drug alcohol addiction treatment with a combination of 12 Step work, therapy and counseling, and the rejuvenation of the body through healthful eating and exercise. He has designed his program to foster a family-like atmosphere and believes that people in recovery are just beginning their lives. He encourages the people he works with to learn to enjoy life in sobriety. Greg is married to Nicole; they have two adorable sons together and an energetic yellow Labrador Retriever.