Get the best available crystal meth addiction treatment from Ocean Hills Recovery Center. Residential Programs for focused recovery available for meth addiction.
Challenges and Triumph with Ocean Hills Recovery's Meth Treatment
Recovering from crystal meth addiction can be one of the toughest challenges of a lifetime. This street drug is extremely addictive, and withdrawing from meth can test your body and mind. During withdrawal, people with meth addiction can experience sudden mood changes, depression, anxiety, fear, and an intense craving for the euphoria of a meth high. When you undergo meth treatment in a safe, supportive setting with the help of caring professionals, you don't have to face these challenges alone. At Ocean Hills Recovery, you'll have the support you need to get through the most difficult phases of withdrawal. As you progress through our program, you'll learn a new set of coping skills that will help you build the productive, rewarding life you deserve.
Meth addiction can destroy not only your physical and mental health but your personal relationships and your career. Perhaps worst of all, addiction can destroy your sense of hope and your desire to lead a healthy life. Ocean Hills Recovery takes a positive, joyful approach to overcome addiction. Some treatment programs try to push an addict through the challenges of meth treatment by breaking his or her will. At Ocean Hills Recovery, we work with you to build your confidence and self-worth. Our goal is to help you return to your daily life with new strength and hope, so that you can form fulfilling relationships, maintain your physical health and handle stress in positive ways.
The triumphs of recovering from meth addiction make the challenges worthwhile. When you commit to your recovery, you can look forward to more meaningful relationships, a healthier body and a more productive work life after meth drug treatment. Instead of turning to meth for a temporary rush of euphoria, you'll learn how to find lasting happiness and pleasure in everyday experiences. If you or one of your loved ones is struggling to give up meth, you don't have to confront the pain of addiction alone. The gifts of joy and hope are within your reach when you seek treatment at Ocean Hills Recovery.
About the author: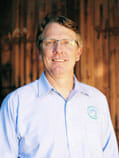 Greg opened his home and heart to alcoholics and addicts in 2003. He is a Certified Addictions Treatment Counselor (CATCI). Starting in 2009 Greg has fostered the growth of Ocean Hills Recovery into one of the most respected and effective treatment centers in the area and has been working with people with addictions since March of 2001. Greg believes in a holistic approach to recovery. His focus is on drug alcohol addiction treatment with a combination of 12 Step work, therapy and counseling, and the rejuvenation of the body through healthful eating and exercise. He has designed his program to foster a family-like atmosphere and believes that people in recovery are just beginning their lives. He encourages the people he works with to learn to enjoy life in sobriety. Greg is married to Nicole; they have two adorable sons together and an energetic yellow Labrador Retriever.