Oklahoma Drug & Alcohol Rehab
Most PPO Insurance Accepted
Right now there are nearly 300,000 people in Oklahoma struggling with alcohol and drug abuse problems and other behavioral health issues. Unfortunately, only about ten percent of them receive any form of treatment for their addictions in a year. Of the people seeking help, nearly half of them were for both alcohol and drugs.
Ocean Hills Recovery has been helping people from Oklahoma to recover their lives from drug and alcohol problems and move on successfully in their sober journey. Contact us today if you'd like to learn more about our 30, 60 or 90-day treatment programs.
The growing number of people abusing prescription painkillers and heroin has lead to the loss of many lives in Oklahoma. There has been a significant increase in the number of Oklahomans seeking opioid treatment in recent years, with a few thousand people taking daily opioid maintenance drugs. At Ocean Hills Recovery, we help people to get off opiates safely in our licensed medically-supervised detox program as part of their overall treatment plan.
Our Programs
There are also a high percentage of people in Oklahoma in need of help for co-occurring substance abuse and mental health disorders. We recognize the need for treating dual diagnosis clients, since most drug abusers also have additional behavioral health situations that must be addressed, and treating one without the other is a disservice to the individual.
In many cases, it is best for people seeking help for their addictions to leave home and get out of the environmental influences that have contributed to their drug or alcohol use. Having a new place that is safe and supportive to focus on the aspects of rehabilitation can better set the stage for long-term recovery.
We are a private program that is self pay and we also work with many major insurance carriers. For people looking for help for longer than 90 days, we have a sober living program for transitional clients from Oklahoma to be able to continue to attend meetings, live in a supportive environment and focus on rebuilding their lives in a healthy, drug-free manner.
Call us today for more information about our drug and alcohol rehabilitation program and learn how we can help you or your loved one from Oklahoma enjoy life in recovery.
Read Our Latest Posts
Executive Drug Rehab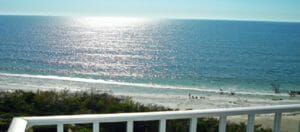 You hear the term "Executive" thrown around a lot when referring to higher-end rehab facilities, but what exactly does that mean? CEOs, business owners and other high-ranking professionals who are struggling with substance abuse can seek treatment at an executive drug rehab center. There are many California drug rehab facilities that specifically cater to executives and provide excellent care. However, the term has become somewhat ubiquitous and refers more to the style of treatment and the amenities, more so than the actual backgrounds of the clientele.
Benefits of an Executive…
Addiction Relapse Prevention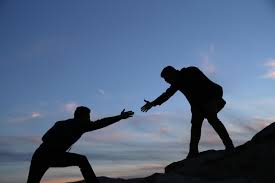 You've completed an inpatient drug rehab program. Congratulations! Your recovery, however is still a work in progress. This is something that is important to remember, especially as you face triggers or even blatant invitations into the life of addiction over time. Your key to staying on the path of recovery is having adequate education and tools for addiction relapse prevention. Choosing a reputable inpatient rehab program should help to ensure you have the tools and skills you will need to say, "no," continually, but…