Personalized treatment options for opiate addiction at Ocean Hills Recovery Center. Experienced and Professional staff committed to being patient and walking you towards recovery.
Ocean Hills Recovery Opiate Addiction Treatment
Opiate drug addiction treatment is a tender, complicated process that addresses all aspects of a person's life. Childhood, emotions and society all play a part in creating the disease of dependency. If these things are not understood and dealt with, the road to recovery can be long, winding and perilous.
That's why there's Ocean Hills Recovery. At Ocean Hills Recovery, patients receive the best care possible. Each is treated as an individual, with their needs, fears and desires immediately brought to the forefront.
Experience
Recovery, whether it's opiate treatment or alcohol intervention, requires skilled workers. An experienced staff is paramount. At Ocean Hills Recovery, patients will receive care from knowledgeable, qualified counselors.
Professionalism
Treating addiction is not unlike treating any other physical ailment. It requires specialized experts that not only know what they're doing, but know what the patient is doing, or has been doing. Ocean Hills Recovery is a professional treatment center with a trained, certified team. They have an A rating from the Better Business Bureau.
Compassion
Addiction is a confusing disease. Some people think sufferers just need to "get over it" or "stop using." Ocean Hills Recovery takes a more humanistic approach. They understand that for many patients, simple, brief recommendations aren't enough. They need compassion.
Patience
Treatment, whether it's cocaine treatment or opiate addiction treatment, cannot be achieved with stitches or bandages. Clients must be willing to enter a program that has been built on patience. Ocean Hills Recovery is willing to take the time to find success – if patients are too.
Ocean Hills Recovery is located in Dana Point, California, a sunny beachside city in southern Orange County. Just like the body of water it was named after, Ocean Hills Recovery promises the possibility of limitless depths and discovery. Patients just need to be willing to dive in.
About the author: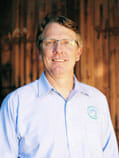 Greg opened his home and heart to alcoholics and addicts in 2003. He is a Certified Addictions Treatment Counselor (CATCI). Starting in 2009 Greg has fostered the growth of Ocean Hills Recovery into one of the most respected and effective treatment centers in the area and has been working with people with addictions since March of 2001. Greg believes in a holistic approach to recovery. His focus is on drug alcohol addiction treatment with a combination of 12 Step work, therapy and counseling, and the rejuvenation of the body through healthful eating and exercise. He has designed his program to foster a family-like atmosphere and believes that people in recovery are just beginning their lives. He encourages the people he works with to learn to enjoy life in sobriety. Greg is married to Nicole; they have two adorable sons together and an energetic yellow Labrador Retriever.