If you or someone you know is battling an opioid addiction, you are likely wondering what you should do so that you can solve the problem and move forward. Most people don't realize that they have become addicted until they do a lot of damage to their lives.
They often harm their relationships and lose their jobs when the addiction takes control, and nobody should have to face that situation. No matter how hard it might seem, you can break free from your addiction and get your life back on the right path in no time. A qualified opioid addiction treatment center will help and improve your odds of success.
Signs of Opioid Addiction
Learning to spot the signs of heroin addiction is a smart move if your goal is to help yourself or someone else defeat addiction. Your friend or family member could be addicted to heroin if he has shown sudden changes in behavior. Someone who has a steady job but can't account for where her money is going might be facing the threat.
Encounters with law enforcement and legal trouble are also warning signs for which you should look, and you will be moving in the correct direction. If your friend or family member lies and has become more secretive than normal, you could have a problem on your hands. Speaking with your loved one about your concerns can help, but you must show compassion and an open mind.
Dangers of Opioid Addiction
Now that you know some of the warning signs of addiction, it's time to explore the ways it can harm your life. Being addicted to opioids makes it hard to manage your budget and can force you to lose your home or fall behind on your bills. Addiction can make you want to get the next dose no matter the cost.
The threat will also put you at risk for diseases or an overdose if you don't find a way to contain it, and you don't want to fall into that trap. Seeking help and making a firm decision to put this problem in the past is a good step when your goal is to protect yourself from harm.
Why Opioid Addiction is Hard to Fight
When people take a little time to discover the reason opioids are addictive, it's easier for them to understand why people have trouble quitting. They will then have more compassion than before and gain the power to assist their family member or loved one.
The first dose of heroin creates intense feelings of pleasure that people would otherwise never experience, but the effects only last for a few minutes. Over time, you can build a tolerance to the drug and not notice the same feelings of joy that you gained at the start. Trying to quit heroin will cause you to face extreme withdrawal symptoms.
Benefits of Going to a Treatment Center
Overcoming heroin addiction without help is next to impossible, and many people will repeat the same cycle until they have caused lasting damage. Going to a treatment center puts you in touch with caring experts who will guide you through the recovery process. You will also be away from temptation while you face the most severe withdrawal symptoms, improving your odds of reaching a desirable outcome.
Our Approach
When you come to our opioid addiction treatment center, we will stand by your side and give you the needed tools to overcome your addiction. We utilize a customized approach that pairs with the 12 step basics to help you understand the nature of the problem and enable you to use healthy strategies to move forward.
Getting Started
Since time is not on your side when you are battling an addiction, reaching out to our caring experts is the right call. We will learn about you and your situation and use that information to craft a unique approach that will get the job done. Our team understands how difficult facing an opioid addiction is, and we will do what it takes to get you on the road to recovery. Nobody should face this threat alone, and you won't need to do so when you enlist our help and support.
About the author: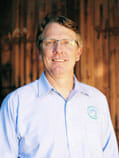 Greg opened his home and heart to alcoholics and addicts in 2003. He is a Certified Addictions Treatment Counselor (CATCI). Starting in 2009 Greg has fostered the growth of Ocean Hills Recovery into one of the most respected and effective treatment centers in the area and has been working with people with addictions since March of 2001. Greg believes in a holistic approach to recovery. His focus is on drug alcohol addiction treatment with a combination of 12 Step work, therapy and counseling, and the rejuvenation of the body through healthful eating and exercise. He has designed his program to foster a family-like atmosphere and believes that people in recovery are just beginning their lives. He encourages the people he works with to learn to enjoy life in sobriety. Greg is married to Nicole; they have two adorable sons together and an energetic yellow Labrador Retriever.