The opioid crisis is a national epidemic, but rates of drug use and overdose vary between states. California, which once had one of the highest rates of drug use in the country, is currently in the nation's bottom 10 per capita for opioid addiction. Understanding the numbers for opioid overdoses in California and what is driving them is important for making sense of the opioid crisis and the path to recovery, both in California and nationwide.
Deaths Rise in Some States, Plateau in Others
The modern opioid crisis is different in some important ways from previous pockets of drug use throughout the country. Part of the problem is that drug use has exploded in small towns and parts of the country that were not previously associated with heavy drugs and addiction. Between 1999 and 2015, the rate of drug-related deaths in West Virginia rose by a staggering 975 percent. Overdose deaths rose by 83 percent in Florida between 2015 and 2017 alone.
California, by comparison, has seen much slower growth in drug-related death. There has been no appreciable change in overdose rates in the last few years, and the period between 1999 and 2015 saw just a 30 percent increase in deaths as opposed to the massive increases seen in other parts of the country.
Looked at from this angle, it may seem that California is less affected by the drug epidemic than other parts of the country. However, the reality is more complex, and rates of use and mortality alone do not tell the whole story. In terms of overall numbers of drug-related fatalities, California is still a leader in the nation: More people in California die from drug overdose every year than in any other state. The state's large population helps to hide these devastating numbers, but the reality of the opioid crisis is felt keenly by the people whose lives are affected by it.
Are Opioid Overdoses in California Less Common?
Part of the explanation for the drug use plateau in California is that the state already had a well-established and long-lasting problem with substance abuse.
Because California is a large state, the true impact of the opioid crisis is not as immediately visible as in states with lower populations. However, some regions of California have been impacted more harshly in recent years. For example, the rural communities in the northern part of the state are seeing growth in prescription drug abuse that rivals that throughout Appalachia.
That said, there are still some key differences between opioid abuse in California and other regions. A big part of the equation is fentanyl, an extremely potent opioid that is not as popular in California as in other parts of the country.
Fentanyl in California
Fentanyl is a fast-acting opioid that is exceptionally potent. A lethal dose of heroin is roughly 30 milligrams; just 3 milligrams of fentanyl will have the same effect. Because fentanyl is so potent, it's popularly used by some drug dealers to boost the efficacy of the drugs they're selling. However, users aren't always aware that their drugs have been laced with fentanyl, which can lead to deadly overdose.
For various reasons, drugs laced with fentanyl in California are not as common as in other states. Part of this may be that the drug market itself is different thanks to the behavior of cartels and the type of heroin preferred in different areas of the country.
Of course, the actions of opioid safety coalitions in California also play a major role in reducing the damage caused by drug overdose in the region. The state-backed program allows for greater community support for addicts, including expanded access to opioid-reversing drugs and assisted rehab programs. These infrastructure changes may help to further reduce the rate of overdose in California and could lay down a blueprint for other states looking to protect their residents from this deadly epidemic.
SOURCES:
washingtonpost.com
latimes.com
statnews.com
About the author: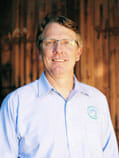 Greg opened his home and heart to alcoholics and addicts in 2003. He is a Certified Addictions Treatment Counselor (CATCI). Starting in 2009 Greg has fostered the growth of Ocean Hills Recovery into one of the most respected and effective treatment centers in the area and has been working with people with addictions since March of 2001. Greg believes in a holistic approach to recovery. His focus is on drug alcohol addiction treatment with a combination of 12 Step work, therapy and counseling, and the rejuvenation of the body through healthful eating and exercise. He has designed his program to foster a family-like atmosphere and believes that people in recovery are just beginning their lives. He encourages the people he works with to learn to enjoy life in sobriety. Greg is married to Nicole; they have two adorable sons together and an energetic yellow Labrador Retriever.