Approximately twenty million (1) people in America needed substance abuse treatment over the past two years. Yet only four million of the addicted individuals received the treatment they needed. One of the reasons behind this is the increasing number of incidences that breach privacy laws associated with addiction treatment programs. That made privacy laws and the opioid crisis one of the controversial issues discussed among the patients struggling with addiction.
SAMHSA is Opening Up The Books on Treatment
SAMHSA (2) (Substance Abuse and Mental Health Services Administration), proposed some changes to the regulations that aim to protect the confidentiality of individuals suffering from substance use disorder. The proposal not only addresses the issues related to mental illness and substance abuse but also promotes access to substance use disorder treatments. (3)
Moreover, the proposed changes will have an impact on the existing confidentiality regulations designed for substance use disorder and its treatment programs. Not only this, SAMHSA is encouraging different opioid treatment programs (OTPs) and addiction treatment centers to improve their access to the prescription drug monitoring program (PDMP). However, OTPs are not allowed to disclose any patient information unless they meet the confidentiality requirements of the federal government.
Reputed addiction treatments like Ocean Hills Recovery, in this respect, play an important role in providing individuals a safe environment regarding privacy laws and the opioid crisis. Ocean Hills Recovery desires to help people experiencing symptoms of an addiction disorder and equip them in transforming their life.
How Ocean Hills Recovery Deals with Privacy Laws and the Opioid Crisis
Our rehab center works to help addicted individuals reclaim a joyous, happy, and free existence through a comprehensive treatment program. We are aware of recent cases of privacy laws and opioid crisis and design treatment programs that ensure the complete confidentiality of the patients' personal information.
Ocean Hills Recovery sets a strong foundation to acknowledge the importance of individuality. Our addiction professionals not only treat the patients suffering from substance use disorder but also maintain a therapeutic relationship with them. The customized opioid treatment programs we provide ensure a Collaborative Recovery, promising long-term sobriety.
Our treatment programs help patients in ways such as:
Detox
At Ocean Hills Recovery, the patient receives treatment under expert medical professionals. They are responsible for monitoring the vital signs and symptoms of relapse. They ensure to provide a safe, sheltered environment that does not have any distraction, influence, and temptations. The setting helps the patient focus on their recovery and overcome symptoms associated with drug abuse.
Provide Psychological Benefits
When patients distance themselves from outside distractions, it has a positive impact on their recovery process. Addiction professionals at Ocean Hills Recovery provide counseling sessions to the patients to help them improve their thought processes. Individual therapy, for example, helps patients get back to life and focus on their positive aspects.
Bottom Line
The current changes to privacy laws are expected to promote a secure environment for the individuals receiving addiction treatment. Rehab centers like Ocean Hills Recovery can help you get a full recovery in a safe setting.
Contact us today for more information.
Sources:
(1) https://www.samhsa.gov/data/report/2018-nsduh-annual-national-report
(2) https://www.samhsa.gov/find-help/national-helpline
(3) https://filtermag.org/samhsa-addiction-confidentiality/
About the author: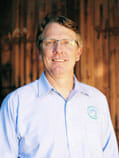 Greg opened his home and heart to alcoholics and addicts in 2003. He is a Certified Addictions Treatment Counselor (CATCI). Starting in 2009 Greg has fostered the growth of Ocean Hills Recovery into one of the most respected and effective treatment centers in the area and has been working with people with addictions since March of 2001. Greg believes in a holistic approach to recovery. His focus is on drug alcohol addiction treatment with a combination of 12 Step work, therapy and counseling, and the rejuvenation of the body through healthful eating and exercise. He has designed his program to foster a family-like atmosphere and believes that people in recovery are just beginning their lives. He encourages the people he works with to learn to enjoy life in sobriety. Greg is married to Nicole; they have two adorable sons together and an energetic yellow Labrador Retriever.