If you suspect that someone might be experiencing an opioid overdose, time is of the essence. The sooner you can intervene, the more likely it will be that the person will recover fully from an opioid overdose. That's why it's essential to be able to recognize the signs of an opioid overdose quickly—the time you save might be the very thing that keeps that person alive.
Recognizing Signs of an Opioid Overdose and
It can be challenging to recognize the difference between someone experiencing an opioid overdose or someone very high. "Pinpoint" pupils, slurred speech, and "nodding out" are all common signs of opioid use, but they can also indicate that a person might be on their way to an overdose.
However, the following signs almost always indicate that someone is experiencing an opioid overdose and needs immediate attention:
Unconsciousness

Slow, shallow breathing, which may also be erratic

Limp body

Lack of response to outside stimuli

Pale, clammy face

Blue or purple lips and fingernails

Erratic or slow heartbeat

Vomiting

Inability to talk, even if awake

Change in skin tone – blue or purple for light skin, ashy or gray for dark skin

"Death rattle" – choking or a gurgle that sounds like a snore
If you're unsure whether someone has overdosed from an opioid, it's always best to treat the situation as though they have overdosed. Interventions, including Naloxone, have no adverse effect on patients who aren't having an overdose, so it's better to err on the side of caution.
How Naloxone Can Help During An Overdose
Thanks to medical interventions such as Naloxone, it's possible for many to reverse an opioid overdose. You can administer a life-saving dose of Naloxone with minimal training, either as a nasal spray or an injection.
While Naloxone offers help in emergencies, there is a temptation to think of it as a crutch for people who have an opioid abuse disorder. Rather than treating it as an emergency intervention, Naloxone can be a quick fix for opioid use or a backstop against overdose.
Anyone struggling with opioid use should reach out for help immediately, whether they've overdosed in the past or are currently using opioids. While Naloxone can save a life in an emergency, it shouldn't be a solution. The only real solution for opioid use is admitting that you need help.
Seeking Treatment for Opioids
Finding freedom from addiction isn't easy. It's not something that you should do alone. No matter where you are in your habit, it's not too late to take the first step on your journey back to sobriety.
No matter how hopeless you might feel, there is still a path out of addiction. When you feel like you may not have anywhere to turn, a phone call or an email can be the first step towards recovery.
Ocean Hills Recovery
At Ocean Hills Recovery, we offer people struggling with opioid addiction a wide range of methods to detox safely and start the process towards sobriety. With our Collaborative Recovery approach, we'll work with you to beat your drug addiction.
The Collaborative Recovery Program combines the proven success of the 12-step model with the bio-psycho-social model, which aims to identify and address the biological, psychological, social, and environmental factors that drive addiction.
We offer several different detox therapies, which are combined to address specific situations, including:
Individual therapy

Group therapy

Family therapy

Cognitive-behavioral therapy (CBT)

Dialectical behavioral therapy (DBT)

Eye movement desensitization and reprocessing (EMDR)
Our services also include holistic treatments to help you heal your body, mind, and spirit. Both massage and yoga can provide you relaxation and an opportunity to recenter yourself.
Long-Term Sobriety Is Within Reach
Ocean Hills Recovery provides more than just detoxing for patients. We're committed to helping to maintain your recovery over the long term. Sobriety isn't a quick fix. It requires retraining yourself and learning how to handle day-to-day life positively.
Our staff will help you learn better ways to communicate with others and constructive ways to deal with the stressors of everyday life. But we'll also make sure that you understand how to effectively implement these changes in your outside life, supporting you through our aftercare programs.
If you've experienced an opioid overdose or want to stop using, contact Ocean Hills Recovery today. It's time to take your first steps towards detox and sobriety so that you can have your life back.
About the author: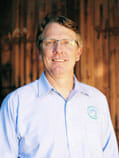 Greg opened his home and heart to alcoholics and addicts in 2003. He is a Certified Addictions Treatment Counselor (CATCI). Starting in 2009 Greg has fostered the growth of Ocean Hills Recovery into one of the most respected and effective treatment centers in the area and has been working with people with addictions since March of 2001. Greg believes in a holistic approach to recovery. His focus is on drug alcohol addiction treatment with a combination of 12 Step work, therapy and counseling, and the rejuvenation of the body through healthful eating and exercise. He has designed his program to foster a family-like atmosphere and believes that people in recovery are just beginning their lives. He encourages the people he works with to learn to enjoy life in sobriety. Greg is married to Nicole; they have two adorable sons together and an energetic yellow Labrador Retriever.