Drug Rehab Staff
Ocean Hills Recovery hires only the best, brightest, most effective counselors and administrators. A company is only as good as its staff! Ours is one of the best in the business. We choose our staff based on their commitment to the recovery community and their abilities with people. Every person on our staff is devoted to our company's mission and the individual's who walk through our doors asking for help. We Care!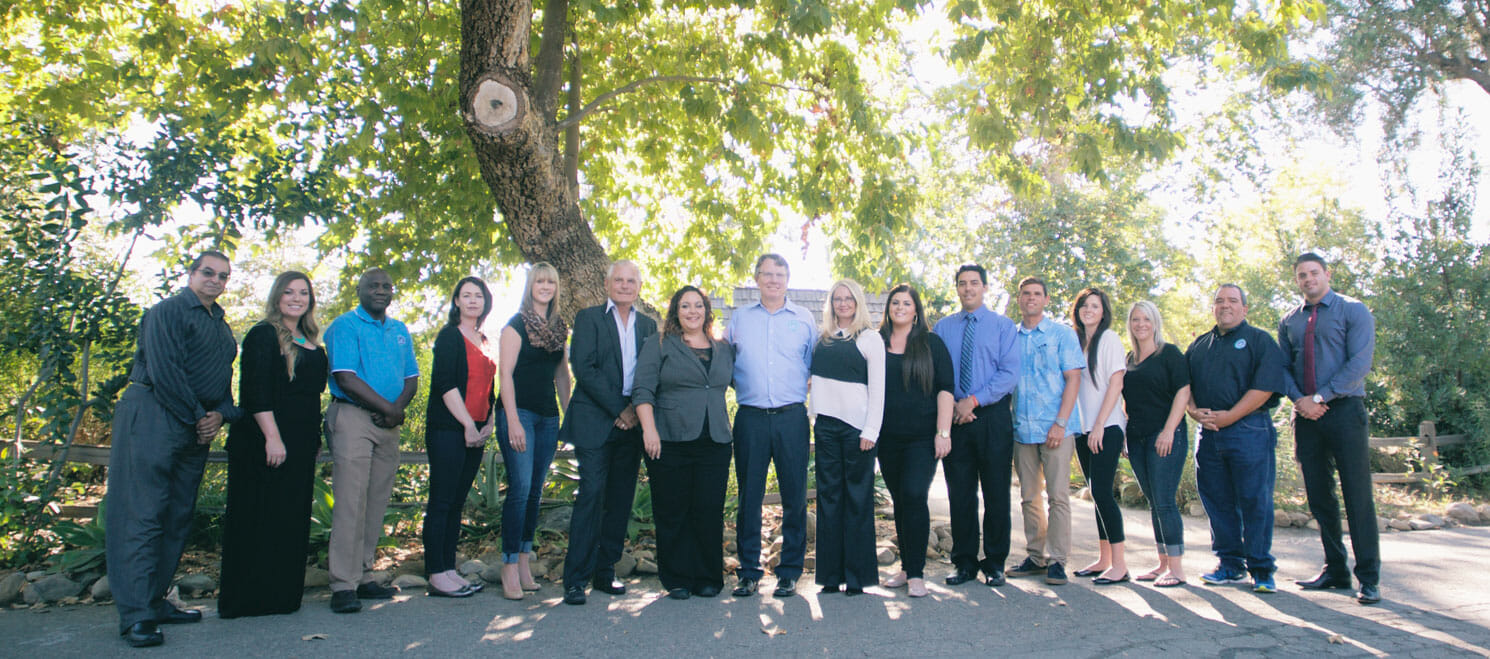 Nicole Folmar Doss M.A. — Principal and President

Nicole earned her Master's degree in marriage and family therapy and is a doctoral intern at California School of Professional Psychology.
Nicole graduated cum laude from the University of California, Irvine in June of 2007 with a Bachelor's degree in Psychology. While there, she received honors recognition by Psi Chi and Golden Key honor societies.
Nicole has been working with alcoholics and addicts in our California drug and alcohol rehab center as an advisor and counselor for many years. She is passionate about providing quality counseling and care to her clients. Her main focus is on integrating the 12 Step and disease models of addiction with experiential therapeutic theory. She is married to Greg; they have two adorable sons together and an energetic yellow Labrador Retriever.
Greg Doss CATCI — Principal and CEO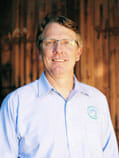 Greg opened his home and heart to alcoholics and addicts in 2003. He is a Certified Addictions Treatment Counselor (CATC) and a member of CAADE (California Association for Alcohol and Drug Educators). Over the last 7 years Greg has fostered the growth of Ocean Hills Recovery into one of the most respected and effective treatment centers in the area and has been working with people with addictions since March of 2001. Greg believes in a holistic approach to recovery. His focus is on drug alcohol addiction treatment with a combination 12 Step work, therapy and counseling, and the rejuvenation of the body through healthful eating and exercise. He has designed his program to foster a family-like atmosphere and believes that people in recovery are just beginning their lives. He encourages the people he works with to learn to enjoy life in sobriety. Greg is married to Nicole; they have two adorable sons together and an energetic yellow Labrador Retriever.
Jim Holder — Vice President
Jim Holder comes to OHR with an extensive background in business. Prior to joining the OHR team, Jim spent the last 18 years as a Regional Strategic Manager for Shaw Industries, with a focus on Business and Personnel Management and Development.
Jim, a Southern California native, has been extremely active in the recovery community for over 26 years and his passion is to assist in family healing process that occurs in recovery. He leads retreats, workshops, groups and has mentored many and has an extensive knowledge of the 12 Step Program.
Jim enjoys a traveling with his wife Christine, golf (any day on a golf course is a great day), football, snorkeling, reading and spending time with his 2 daughters, 2 step sons and 4 grandchildren.
Holly Wagner M.A. CATC III — Program Director
"My goal is to treat all my clients with respect, dignity, and as I would like to be treated. I want to see my clients succeed in life and recover from their addictions. I strive to set a positive example as a woman in recovery and to provide a safe, sober environment."
Holly graduated from Pepperdine University Graduate School of Education and Psychology with a Master of Arts degree in Clinical Psychology with an emphasis in Marriage and Family Therapy in spring of 2014 and is currently pursuing clinical hours for licensure as both a marriage and family therapist and a licensed professional clinical counselor.
Holly earned her Bachelor of Arts degree in Criminal Justice at California State University Fullerton and graduated magna cum laude with honors in 2011.
In 2009, Holly graduated from Saddleback College with a Certificate in Alcohol & Drug Studies. Holly is licensed by the state of California to provide addiction counseling services and she holds a CATC level III license, Certified Addiction Treatment Counselor. Holly is a member of CAADE, California Association for Alcohol and Drug Educators and a member of the ACCBC Addiction Counselor Certification Board of California. Holly has also been trained to work with clients in domestic violence situations and has completed state mandated training to help both victims and perpetrators of violence.
Holly began working with alcoholics and addicts in 2007 as the resident advisor for an all female sober living home. In 2008 Holly became a member of the staff at Ocean Hills Recovery and has been with the company since the beginning of her counseling career.
Marco Ramirez LVN — Medical Operations Director
Marco graduated from Stanbridge College as an LVN in 2012. He is also currently attending school to obtain his Bachelor of Sciences in Nursing. He hopes his education can further his life's ambition to help others in need. As an alumnus of Ocean Hills Recovery, his personal experiences and empathy for clients' experiences allow him to be a source of guidance for those under his care. Marco has one older sister and two beautiful nieces. He is a passionate about surfing, running, and being of service. He is an active Alcoholics Anonymous men's group member. He comes from a big Hispanic family, is originally from the San Fernando Valley and he is the proud father of two beautiful young daughters.

Alejandro Alva, M.D. — Medical Director, Psychiatrist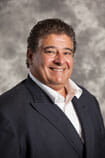 Dr. Alva received his education at the California State University of Fullerton and the Autonomous University of Guadalajara Medical School. After he completed his education and training in Guadalajara, Mexico, he returned to California to finish his residency at the University of California Irvine. Dr. Alva is the CEO and Chief Medical Officer of Pacific Neuropsychiatric Specialists: A single specialty medical group which focuses not only on psychiatric disorders but also on dual diagnosis conditions (which include alcohol and chemical dependence).
Prior to Dr. Alva's formation of PNS, he was involved in multiple endeavors including detoxification and rehabilitation work both inpatient and outpatient including the VA Medical Center In Long Beach, Hoag Hospital in Newport Beach, Chapman Medical Center in Orange as well multiple rehabilitation centers. Since the formation of PNS Dr. Alva's focus is on the latest treatments available for psychiatric disorders and chemical dependency as well as aspects of ethnicity and gender and their correlation to pathological states. Dr. Alva has over 20 years of experience in serving the medical community in various capacities: as a patient advocate, clinician, researcher and medical director.
Dr. Alva's expertise in adolescent, adult and geriatric psychiatry makes him one of the nation's most innovative and prominent psychiatrists. He has extensive experience with dual diagnosis states utilizing the latest pharmacological and non-pharmacological approaches to treat depression (RTMS), as well as the use of anti-craving interventions including oral, injectable and implantable treatments.
Dr. Alva is a member of multiple professional organizations including: The American Medical Association; the Orange County Medical Association; The American Psychiatric Association; The California Psychiatric Association: The American Board of Forensic Medicine; The American College of Forensic Examiners; The American Board of Psychopharmacology; The California Hispanic American Medical Association; The New York Academy of Science; The American Association for the Advancement of Science; and The American association of Hispanic professionals.
Lastly, Dr. Alva understands the stigma associated with chemical dependence disorders and the societal bias against these medical conditions. Dr. Alva and his staff have a mandate to work together with rehabilitation and recovery centers to optimize and provide the best medical care available.
Dr. Alva and his associates believe in forming relationships to create a true comprehensive bio-psychosocial-medical environment to maximize the recovery process.
Dr. Robert Buley Ph.D — Licensed Clinical Psychologist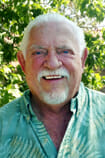 Dr. Robert Buley, a Licensed Clinical Psychologist, spent the first 8 years of his career allocating much time and effort into creating an affordable, state funded treatment-counseling center in Casa Marvilla, California. He spent his next 8 years as the Clinical Director of Shasta County Substance Abuse, a rehab in Shasta County, California. For the next 12 years, Dr. Buley moved on to private practice treatment, specializing in counseling for adults with alcohol and substance abuse addictions. Dr. Buley found that he could impact and touch more clients through working at a Drug and alcohol treatment center. For the last several years, he has been the Clinical Director at a prominent rehab in California, another affordable treatment center with a specialty in working with adults suffering from depression, anxiety, post-traumatic stress, and abuse, connected to substance abuse issues. Dr. Buley connects to a vital piece of each client's Recovery because he addresses the fact that the disease of Alcoholism and Addiction is almost always intertwined with the recognized co-occurring disorders.
He considers his expertise working with the causes of addictions, including depression, anxiety and post traumatic stress disorder. He teaches seminars on abuse issues, substance addiction, relapse and prevention, and molestation issues. He is affectionately referred to as "Dr Bob", by his clients and friends.
Stacey Sheller, M.A., RAS — Clinical Coordinator/Therapist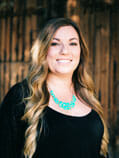 Stacey graduated from Azusa Pacific University with a Master of Arts degree in Clinical Psychology with an emphasis in Marriage and Family Therapy in 2012 and will be pursuing licensure as a marriage and family therapist. Stacey earned her Bachelor of Arts degree in Human Services with an emphasis in mental health and substance abuse disorders from California State University Fullerton in 2009. Stacey is currently Registered Addiction Specialist and has been working in the field for the past 7 years. Her passion for working in this field comes from personal experience with family members suffering with addiction and who are active members of Alcoholics Anonymous and Narcotics Anonymous. Stacey has chosen to pursue a career in Dual Diagnosis due to her personal and educational experiences.
Donald Maurer B.A., CADC-CAS — Counseling Supervisor
Donald Maurer is a Certified Addiction Specialist (CAS) and is a member of California Consortium of Addiction Programs and Professionals (CCAPP), formally California Association of Addiction Recovery Resources, (CAARR).Donald graduated with honors from the University of Phoenix with a Bachelor's Degree in Human Services and Management in 2011. He is currently a Graduate student at Pepperdine University, working toward his Master's degree in Clinical Psychology with an emphasis in Marriage and Family Therapy. He has earned his acceptance in the Psi Chi Honors Society.
Donald has worked in the field of recovery since 2008, starting his career working in adult outpatient. He spent some time working in a men's residential facility in a prison early release program. He also spent three years working with the adolescent population in the public school system. Donald has joined our team of counselors, bringing with him the experience and professionalism learned through education and experience.
Donald began his personal journey in recovery on March 25, 2007 and has been an active member of the 12-step community. Donald's personal experience with addiction and alcoholism provides a comfortable setting for clients.
Ned Lopez RAS — Counselor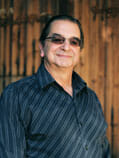 Ned started his recovery 19 years ago and it has fueled his passion to help others. He graduated from InterCoast College with a certificate in Alcohol and Drug Abuse Counseling and Co-occurring Disorders. Ned is a Registered Addiction Specialist in the state of California and is currently working towards his Bachelor's degree in Addictive Science through Grand Canyon University. Ned chose to pursue addiction counseling to help others to achieve a better life through Sobriety and Recovery.
"My goals in treatment are to help my clients towards recovery by being honest, respectful, and empathetic. Addiction is a disease and the first step to remission is recovery and the right tools and copping skills to achieve this goal."
Andrea Ross B.A. — Admissions Coordinator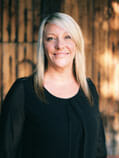 Andrea graduated from the University of North Texas with a major in Business. Her entrepreneurial spirit inspired her to open her own restaurant and landscaping company in her home state of Texas. She became involved in working with the recovery community in 2004. She currently uses her knowledge and expertise to help guide clients and families through the admission process. She is skilled in managing people and in customer service. She is a valued member of Ocean Hills Recovery and her commitment and dedication have been essential to our growth and success. Andrea considers her beautiful daughter to be her greatest accomplishment.
Anthony Petrucci — Admissions Business Development

Anthony brings with him years of experience in helping struggling Addicts and Alcoholics land in recovery. As the Intake Coordinator and Business Development Representative at Ocean Hills Recovery he uses his personable approach and marketing knowledge to make Ocean Hills Recovery successful. He has a passion for providing the highest level of care to everyone he comes in contact with and a genuine respect for our recovery community. His heartfelt interest in helping men and women get sober is valued and proves the quality of care that is provided at Ocean Hills Recovery.
Kevin Ramos — Facilities Manager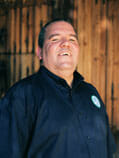 With over 11 years of experience Kevin uses his knowledge and expertise to support the core business of Ocean Hills Recovery. He ensures that OHR has the most suitable and healthy environment for its clients and employees. Kevin's extensive training in the Hospitality Business brings the ability to maintain all facilities at a level of care that meets the highest standards. Kevin was born in Puerto Rico and came into recovery in 2004. And he is the proud of father of a son, enjoys his free time at the beach, likes watching movies and has a passion for the game of baseball.
Hillary Somers — Operations Director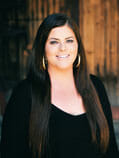 As Ocean Hills Recovery's Operations Director Hillary is responsible for ensuring that OHR has the best working environment and processes. Hillary was born in the state of Washington and relocated to Dana Point over 5 years ago, where she found her home with Ocean Hills Recovery. Hillary makes our business — and the people working here — much happier. She sees over the day to day operations, making sure that client needs are taken care of and that the staffing is available to support those needs. Hillary pours her heart and soul into the well-being of our clients and the Ocean Hills Recovery Family.