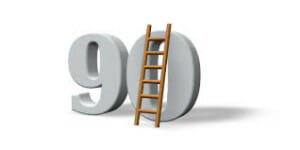 Many people assume that drug rehab programs only last 28-30 days. However, thankfully, this assumption is wrong, because there have been studies to show that the longer a person is in an inpatient drug rehab program, the higher their rates of successful recovery. Many
inpatient residential drug rehab
programs have begun offering
90 day rehab programs
in addition to their 30 or 60 day options. In fact 90 day programs are quickly becoming the new gold standard in addiction treatment and recovery.
Why Choose a 90 Day Drug Rehab Program?
When a person begins treatment, there is a very good chance that they are not well physically. Abusing drugs or alcohol takes a tremendous toll on a person's body. Often addicts come to rehab in a malnourished state and their brain chemistry is not working properly, either....