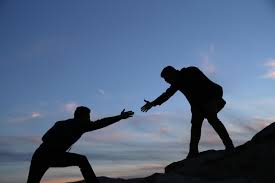 You've completed an
inpatient drug rehab
program. Congratulations! Your recovery, however is still a work in progress. This is something that is important to remember, especially as you face triggers or even blatant invitations into the life of addiction over time. Your key to staying on the path of recovery is having adequate education and tools for addiction relapse prevention. Choosing a reputable inpatient rehab program should help to ensure you have the tools and skills you will need to say, "no," continually, but in the event that you need a "reset" or reminder, we have put together a short guide to help you prevent relapsing into addiction.
Get Help from Others
This shouldn't come as a surprise, but it's worth repeating. Seek the help of others when you are facing a situation of relapse. The key...