Get educated with the latest Trends, Benefits, Costs, and Recovery Statistics
Find out interesting trends, benefits, costs, and recovery statistics of rehabilitation centers. Get new insights about alcohol and drug abuse.
One of the most respected groups on substance abuse in the United States is the SAMHSA. or the Substance Abuse and Mental Health Services Administration. Part of their mission is to study trends in substance abuse, and their studies reveal that 21% of those who enter a public rehab facility are addicted to alcohol. Furthermore, although an estimated 23.6 million people in the U.S. have some form of dependence on alcohol, only 10% enter a rehab program, whether in an alcohol rehab California facility or elsewhere in the country. Even more staggering is the fact that minors as young as 12 years old have gone on alcohol binges either as a one-time incident or a recurring habit.
Time and again it has been proven that people who abuse alcohol hurt not just themselves, but the people around them. In most cases, those affected are family, friends, and neighbors. Research has repeatedly shown that there are several factors that create an environment that promotes alcohol abuse:
a) Inconsistency in parental guidance and parental behavior- A system in the home of an on/off enforcement of rules and discipline usually results in children growing up with very little respect for boundaries.
b) Negative mood- Being perceived as someone who is likely to act improperly or commit an offense, criminal or otherwise, could cause a person to turn to substance abuse.
c) Denial- Parents denying that a family member (or vice versa) is not a habitual drinker is a trigger point and can be seen as encouragement. Also, the substance abuser may excuse his drinking as "having fun" and anyone denying him the drink as a "spoiled sport."
d) Escape- Drinking habitually is also seen as a way to alleviate anger, stress, frustration, anxiety, and depression.
Effective Solutions to Alcohol Abuse
Just like other bad habits, alcohol abuse is not easy to break. The body craves the substance especially during the hours that a person has designated as "drinking time." The problem is often forced into the open by a health problem that is partially or totally caused by habitual drinking. Some of the medical conditions associated with alcoholism are gastrointestinal issues, heart disease, hypertension, ulcers, arthritis, and cirrhosis of the liver.
Within a home, alcohol abuse affects every member to the point that it has become known as the "family disease." The problem is aggravated by the fact that many of those who desire rehabilitation for a loved one tends to either aggressively confront the person with the problem or tip-toe around him or her so as to avoid triggering an episode. Attempting to solve the problem by getting rid of the bottles or cutting off the funds is not going to work and could even create a greater chasm between family members.
Ultimately, the best solution would be to seek expert help because a family working on the problem alone is rarely effective. It isn't about a lack of love but because only the alcoholic can solve his problem, and he can do it best with the help of experienced professionals. This is because there are no emotional ties that bind the alcoholic and the professional to prevent or slow down the healing process. Recovering from this type of substance abuse is a journey – that is, the journey of the person abusing alcohol. As such, an alcohol rehab California center with an excellent reputation will be in a better position to take an objective stance when handling and helping this troubled person.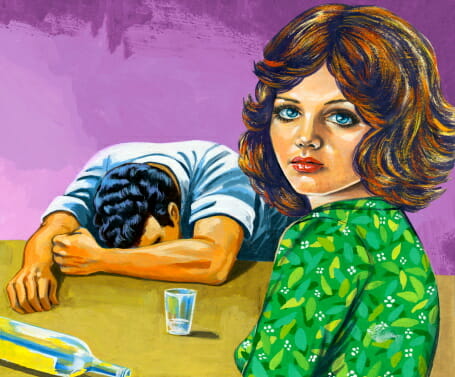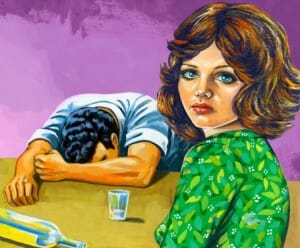 Benefits of a California Alcohol Rehab Center
The common withdrawal symptoms of an alcohol abuse problem are sweating, shaking, regular headaches, vomiting, restlessness, diarrhea, cramps, hypertension, a quick heart rate, unexplained anxiety, insomnia, memory loss, and poor concentration skills. These signs don't all occur simultaneously. It is usually a combination of several symptoms recurring over a short period of time when the body is demanding alcohol and not getting it.
If these withdrawal symptoms are experienced at home where there is no experienced professional, the worst that could happen would be extreme agitation that would endanger lives, severe vomiting, disorientation, hallucinations, and even convulsions and seizures. A home remedy is not something that should be attempted without professional help.
For the family, the benefits of a rehab center mainly lie in avoiding the negativity and resentment between the alcoholic and the rest of the family members. An alcoholic seeking treatment apart from the family at a rehab center also provides family members their own private time to heal from the stress and trauma of being exposed to alcoholism.
The Costs of a California Alcoholic Rehab Center
Since alcoholism has been declared as a disease, rehab is covered by insurance. However, there is usually a maximum limit allowed by insurance companies, which would depend on the specifics of your plan. Also, there are different types of programs for alcohol rehab that are based on the number of days in rehab. Most rehab costs are affordable with insurance. Families should insist on a customized program since there is no one-program-fits-all that is 100% effective.
The average cost as of 2010 for drug and alcohol rehab is about $670/day for a 28-day treatment. The cost could increase or decrease based on the living arrangement (private/semi-private) gravity of the situation, and length of stay.

The Chances for Full Recovery
Recovery will depend on the commitment of the person with alcohol dependency, the support he or she gets from a personal network, and the quality of the rehab center. Alcohol addiction, while being a journey, cannot be done alone. The success or failure of a rehab program depends on the tripartite involvement of family, professional experts, and the person suffering from the disease. Fortunately, full recovery is always a possibility. It can and will happen as long as the environment is right and triggers are avoided. The most difficult part of a recovery program is the first few steps, but make no mistake- it is a real disease with proven therapy treatments and medical programs that can be effective and long-lasting.
Additional Sources:
http://www.ncbi.nlm.nih.gov/books/NBK64258/
http://www.soberforever.net/alcohol-rehab-cost.cfm
http://www.soberforever.net/alcohol-rehab-cost.cfm
About the author: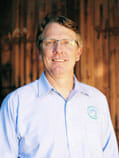 Greg opened his home and heart to alcoholics and addicts in 2003. He is a Certified Addictions Treatment Counselor (CATCI). Starting in 2009 Greg has fostered the growth of Ocean Hills Recovery into one of the most respected and effective treatment centers in the area and has been working with people with addictions since March of 2001. Greg believes in a holistic approach to recovery. His focus is on drug alcohol addiction treatment with a combination of 12 Step work, therapy and counseling, and the rejuvenation of the body through healthful eating and exercise. He has designed his program to foster a family-like atmosphere and believes that people in recovery are just beginning their lives. He encourages the people he works with to learn to enjoy life in sobriety. Greg is married to Nicole; they have two adorable sons together and an energetic yellow Labrador Retriever.