Ocean Hills Recovery hires only the best, brightest, most effective counselors and administrators. A company is only as good as its staff! Ours is one of the best in the business. We choose our staff based on their commitment to the recovery community and their abilities with people. Every person on our staff is devoted to our company's mission and the individuals who walk through our doors asking for help. We Care!
Robert Leigh – CEO
As CEO of Ocean Hills Recovery, Robert Leigh brings forth an immense passion for helping those suffering create change in their lives. With years of experience in the addiction treatment industry, Robert's active role at Ocean Hills helps integrate his philosophy that addiction and recovery is a personalized journey, and addiction treatment should echo the same mission. Robert's innovation in the addiction treatment industry has involved integrating exceptional and effective treatment to those that walk into the doors of Ocean Hills, creating a truly unique and individualized treatment program – ensuring that individuals have the foundation and tools they need to live successful lives long after treatment has been completed.
Tiffany Vandersloot – Vice President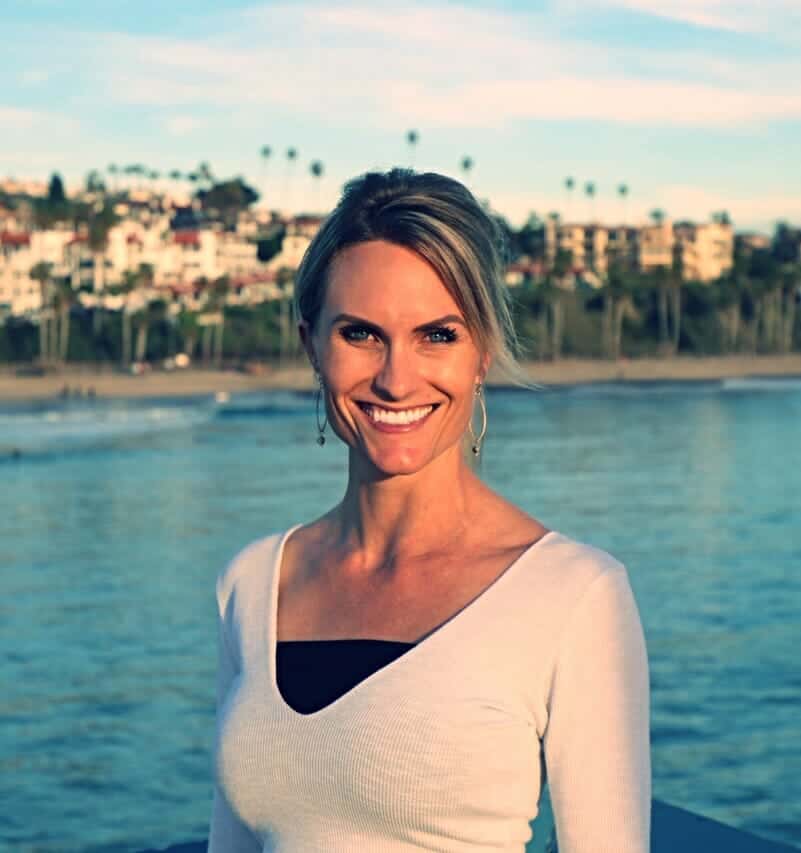 Tiffany earned her Master's degree in Psychology with an emphasis on Marriage and Family Therapy at Chapman University in 2014. Her passion for the substance abuse and mental health industry started in 2011 and quickly became her specialty ever since. She is also a certified yoga instructor that incorporates mindfulness-based practices along with evidence-based methods into her work.
Tiffany takes a person-centered approach and sees everyone as an individual who has their own healing journey.
George H. Tucker, Ph.D., ABPP – Clinical Director
George H. Tucker, Ph.D., ABPP is a licensed Psychologist who has practiced for the past 40 years in various inpatient, outpatient, and residential treatment settings. He also has 30 years of experience in working with patients who have co-occurring disorders of alcohol or substance use disorder and a mental health condition. Dr. Tucker's book, Problem Children: It's Not Always the Parents' Fault, has been praised by professionals and the general public, and he was awarded Diplomate status by the American Board of Professional Psychology in 2003.
Dr. Nicole Folmar Doss, PsyD. – Clinical Supervisor
Nicole earned her doctoral degree in Psychology with an emphasis on marriage and family therapy at California School of Professional Psychology. Her doctoral thesis was a grounded theory study exploring the role of alienation and connectedness in the life course of addiction. She specializes in treating addiction and trauma. She is certified in DBT and EMDR, two of the most highly regarded evidence-based methods in psychotherapy. Dr. Doss is a strong LGBT advocate and provides open and affirming support to her LGBT clients.
Dr. Doss's earlier education included graduating cum laude from the University of California, Irvine in June of 2007 with a Bachelor's degree in Psychology. While there, she received honors recognition by Psi Chi and Golden Key honor societies.
Nicole has been working with alcoholics and addicts in our California drug and alcohol rehab center as an advisor and counselor for many years. She is passionate about providing quality counseling and care to her clients. Her main focus is on integrating the 12 Step and disease models of addiction with experiential therapeutic theory. She is married to Greg; they have two adorable sons together and an energetic yellow Labrador Retriever.
Marco Ramirez LVN — Program Director
Marco graduated from Stanbridge College as an LVN in 2012. He is also currently attending school to obtain his Bachelor of Sciences in Nursing. He hopes his education can further his life's ambition to help others in need. As an alumnus of Ocean Hills Recovery, his personal experiences and empathy for clients' experiences allow him to be a source of guidance for those under his care. Marco has one older sister and two beautiful nieces. He is passionate about surfing, running, and being of service. He is an active Alcoholics Anonymous men's group member. He comes from a big Hispanic family, is originally from the San Fernando Valley and he is the proud father of two beautiful young daughters.
Alejandro Alva, M.D. — Medical Director, Psychiatrist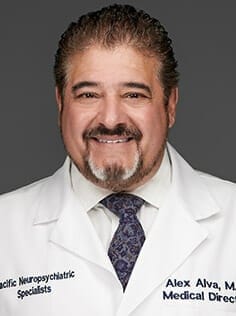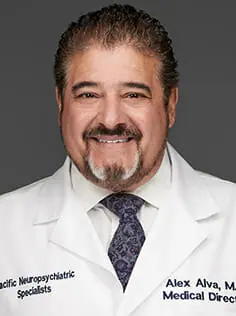 Dr. Alva received his education at the California State University of Fullerton and the Autonomous University of Guadalajara Medical School. After he completed his education and training in Guadalajara, Mexico, he returned to California to finish his residency at the University of California Irvine. Dr. Alva is the CEO and Chief Medical Officer of Pacific Neuropsychiatric Specialists: A single-specialty medical group that focuses not only on psychiatric disorders but also on dual diagnosis conditions (which include alcohol and chemical dependence).
Prior to Dr. Alva's formation of PNS, he was involved in multiple endeavors including detoxification and rehabilitation work both inpatient and outpatient including the VA Medical Center In Long Beach, Hoag Hospital in Newport Beach, Chapman Medical Center in Orange as well multiple rehabilitation centers. Since the formation of PNS Dr. Alva's focus is on the latest treatments available for psychiatric disorders and chemical dependency as well as aspects of ethnicity and gender and their correlation to pathological states. Dr. Alva has over 20 years of experience in serving the medical community in various capacities: as a patient advocate, clinician, researcher, and medical director.
Dr. Alva's expertise in adolescent, adult, and geriatric psychiatry makes him one of the nation's most innovative and prominent psychiatrists. He has extensive experience with dual diagnosis states utilizing the latest pharmacological and non-pharmacological approaches to treat depression (RTMS), as well as the use of anti-craving interventions including oral, injectable, and implantable treatments.
Dr. Alva is a member of multiple professional organizations including: The American Medical Association; the Orange County Medical Association; The American Psychiatric Association; The California Psychiatric Association: The American Board of Forensic Medicine; The American College of Forensic Examiners; The American Board of Psychopharmacology; The California Hispanic American Medical Association; The New York Academy of Science; The American Association for the Advancement of Science; and The American Association of Hispanic Professionals.
Lastly, Dr. Alva understands the stigma associated with chemical dependence disorders and the societal bias against these medical conditions. Dr. Alva and his staff have a mandate to work together with rehabilitation and recovery centers to optimize and provide the best medical care available.
Dr. Alva and his associates believe in forming relationships to create a true comprehensive bio-psychosocial-medical environment to maximize the recovery process.
Andrea Ross B.A. — Admissions Coordinator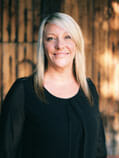 Andrea graduated from the University of North Texas with a major in Business. Her entrepreneurial spirit inspired her to open her own restaurant and landscaping company in her home state of Texas. She became involved in working with the recovery community in 2004. She currently uses her knowledge and expertise to help guide clients and families through the admission process. She is skilled in managing people and in customer service. She is a valued member of Ocean Hills Recovery and her commitment and dedication have been essential to our growth and success. Andrea considers her beautiful daughter to be her greatest accomplishment.
Find Comprehensive Addiction Treatment in Orange County, CA
No matter what stage of addiction you are in, it is never too late or too early to get help. Our caring and compassionate team of addiction experts are ready to help you start working towards your recovery goals today. We pride ourselves in creating effective and personalized treatment plans that allow our clients to maintain sobriety long after their rehab program has ended. To learn more about how the Ocean Hills team can help you overcome your addiction, give us a call or visit our contact form.