Drug and Alcohol Detox and Treatment
We accept private pay or insurance
Your freedom from addiction begins here. Call us now to enroll in one of our 30, 60 or 90-day residential treatment programs! We have helped hundreds that were once struggling from addiction and we're confident we can help you, too. Click below to see more success videos and read through our many testimonials.
View more
The Ocean Hills Recovery Difference
Boasting a 73% Success Rate
Is your addiction causing hopelessness, shame, and anxiety to permeate your life? Most people do not know where to turn. Contacting us may be the first step on a journey to your new life. Alcoholism or drug addiction can tear you and your family apart. You do not have to do this alone.  Ocean Hills Recovery's competent and caring staff will provide you an individualized drug treatment program.
Our experienced clinical staff will combine evidence-based psychotherapy approaches with the proven theories of the twelve steps to create the most effective treatment experience available for you. Our Collaborative treatment philosophy is based on the ongoing efforts of our knowledgeable staff and their years of experience treating addiction. You and your family members can become reconnected to the joy of life. You will be given everything you need to learn how to live a healthy, clean and sober life in the relaxing, beautiful ocean side resort city of Dana Point, California.
Read more
Our Programs
Ocean Hills Recovery provides a variety of different drug & alcohol rehab programs to ensure a successful, healthy future. From alcohol and detox services, to tailored drug rehabilitation programs, contact our caring staff today and discover how we can help you on your road to recovery.
Read Our Latest Posts
What is CARF Accreditation?
The Commission on Accreditation of Rehabilitation Facilities, CARF is an independent, nonprofit organization with a focus on advancing the quality of services in health and human services. These health and human services range from child and youth services to aging services to opioid treatment. CARF is an accrediting body meaning that a CARF-accredited service provider has applied the CARF set of standards for quality to their business and service delivery practices. CARF International provides a framework, then consults and advises health and human service organizations to help improve their service quality. CARF has been an approved accreditation provider for…
Flakka Drug Addiction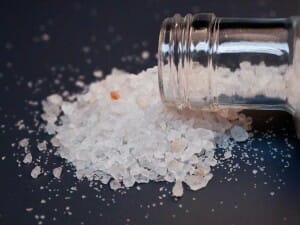 Flakka is the new drug that is bringing addiction to the next level. It's most similar chemically to bath salts, both of which cause aggressive behavior and hallucinations that can cause paranoia in the user. Flakka is a synthetic drug that is both a stimulant AND a hallucinogen. To say that flakka drug addiction is scary is an understatement.
Studies are suggesting that Flakka is more addictive than Meth. It is just as addictive as bath salts in tests with rats. Flakka, also sometimes called gravel, is…