Drug and Alcohol Detox and Treatment
We accept private pay or insurance

Your freedom from addiction begins here. Call us now to enroll in one of our 30, 60 or 90-day residential treatment programs! We have helped hundreds that were once struggling from addiction and we're confident we can help you, too. Click below to see more success videos and read through our many testimonials.
View more
The Ocean Hills Recovery Difference
Boasting a 73% Success Rate
Is your addiction causing hopelessness, shame, and anxiety to permeate your life? Most people do not know where to turn. Contacting us may be the first step on a journey to your new life. Alcoholism or drug addiction can tear you and your family apart. You do not have to do this alone.  Ocean Hills Recovery's competent and caring staff will provide you an individualized drug treatment program.
Our experienced clinical staff will combine evidence-based psychotherapy approaches with the proven theories of the twelve steps to create the most effective treatment experience available for you. Our Collaborative treatment philosophy is based on the ongoing efforts of our knowledgeable staff and their years of experience treating addiction. You and your family members can become reconnected to the joy of life. You will be given everything you need to learn how to live a healthy, clean and sober life in the relaxing, beautiful ocean side resort city of Dana Point, California.
Read more
Latest Videos
Learn more about the Ocean Hills Recovery experience, how it all started and how it has grown over the years.
Hear testimonials from actual clients as they share their success stories about Ocean Hills Recovery.
Our Programs
Ocean Hills Recovery provides a variety of different drug & alcohol rehab programs to ensure a successful, healthy future. From alcohol and detox services, to tailored drug rehabilitation programs, contact our caring staff today and discover how we can help you on your road to recovery.
Read Our Latest Posts
Long-Term Physical Effects of Alcoholism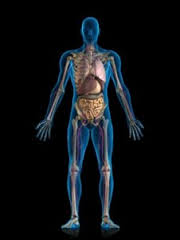 You may not realize that even after a person enters into recovery from alcoholism, the physical effects of alcoholism use can be long-lasting. Alcoholism has physical effects on every major part of the body, which is why so many people experience medical problems secondary to their alcoholism, whether they have started their recovery journey or not.
How the Brain is affected by Alcohol
We know that alcohol interferes with the brain's communication pathways. It can cause changes in mood and behavior (which is evident even during short-term alcohol use)…
Things to Ask When Choosing a Drug Rehab
Finding a
suitable drug rehab is important in order to obtain the best addiction care possible. Here is a quick go-to list of things to ask when choosing a drug rehab. Some may seem like common sense, but having a list of questions all together here may help you if you are in the moment and drawing a blank on what to look for in a drug rehab facility for yourself or a friend/loved one. It's not always easy to think rationally when you are making what is often…