The second-largest city in California's Orange County in terms of land area, Anaheim is perhaps best known as the home of the Disneyland Resort. However, Anaheim is not immune to the ravages of our nationwide drug epidemic. In fact, more than 890,000 thousand individuals suffer from drug addiction.
The substances most frequently misused by Anaheim residents are prescription and synthetic opioids, cocaine, and alcohol. Fortunately, our Anaheim rehab center is more than ready to treat addiction and promote overall wellness.
How Addiction Affects Anaheim
Located in Orange County, Anaheim continues to struggle with the damage of drug and alcohol addiction. According to the Orange County Healthcare Agency, between 2000 and 2015, the county has seen an 88% increase in overdose deaths. Between 2011 to 2015 alone, the county showed a 37% increase in hospitalizations due to drug overdose.
To add, the source cites drug and alcohol overdoses had resulted in more than 13,000 visits to hospital emergency rooms, 6,600 hospitalizations, and more than 1,000 deaths among Orange County residents in 2020. Geographically speaking, coastal hubs like Anaheim saw the highest rates of mortality, emergency department visits, and hospitalizations, in the three-year period between 2018 and 2020.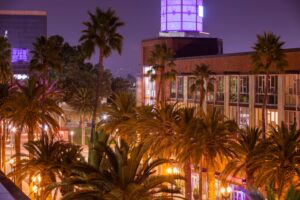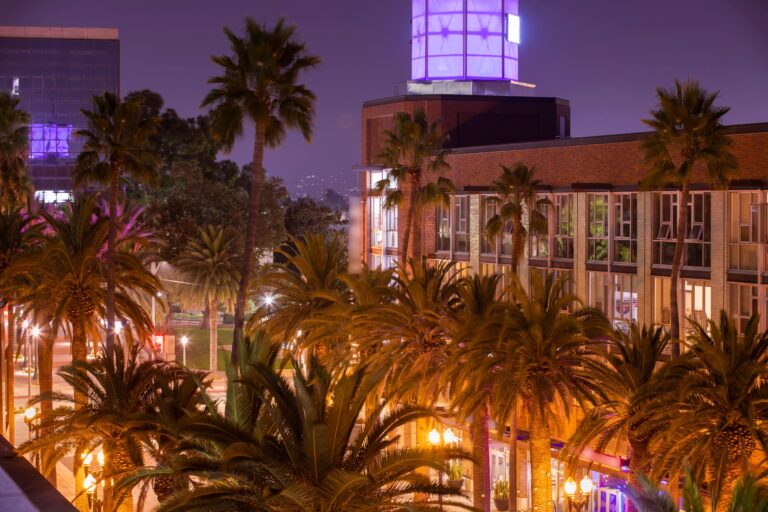 What Do Anaheim Rehab Centers Treat?
Ocean Hills Recovery identifies and treats a variety of substance use disorders. Our rehab center also identifies and treats co-occurring mental health disorders that might be present. This can help the client overcome both their addiction and the underlying factors that motivate their abuse.
The most common drugs for which we provide addiction treatment include:
Heroin
Alcohol
Fentanyl
Prescription opioids
Stimulants (including cocaine and Adderall)
Benzodiazepines
Amphetamines
Our rehab center also offers dual-diagnosis treatment. This type of treatment is for people who are living with both a drug or alcohol addiction and a mental health disorder. Some of the more common co-occurring mental health disorders that we treat include:
Generalized anxiety disorder
Various types of depression
Panic disorder
Bipolar disorder
Borderline personality disorder
Post-traumatic stress disorder (PTSD)
Obsessive-compulsive disorder
Schizophrenia
How Addiction is Treated in Anaheim
Our Anaheim rehab center empowers clients to put addiction in the rearview mirror so they can establish and maintain their sobriety. But what to expect from our treatment? Take a look at our treatment and recovery process:
Intake and Assessment. Upon someone's arrival at Ocean Hills Recovery, they will complete our initial medical evaluation. This includes answering questions about addiction and behaviors, completing a physical exam, and undergoing a comprehensive psychological evaluation. This helps us determine the severity of one's addiction, the presence of any co-occurring disorders (such as depression or anxiety), and if detox will be the necessary next step.
Detox. During the detoxification process, the individual will clear their body of the toxins that drugs and alcohol leave behind. Detox allows someone to focus on their ongoing treatment and helps to increase their success rate. The client will be observed throughout the detox process to assure their safety and comfort.
Treatment. During treatment, someone will have access to a number of therapies and programs, all of which are meant to address the root of their addiction. In this way, they will better understand the disease of addiction and how to maintain sobriety.
Aftercare. The individual will receive even more skills and strategies that will help to prepare them for leaving our facility. With aftercare, their assimilation into the real world—without the crutch of drugs and alcohol—will be easier.
We Are Available to Help 24/7, Call Now:
Ocean Hills Recovery is committed to helping people find freedom from addiction. Our facilities are comfortable and welcoming to keep you engaged and focused in the process of recovery. We also offer plenty of amenities to ease the treatment process throughout your stay with us. Contact us today to learn more about our admissions process.
Benefits of Drug Rehab in Anaheim
There are many benefits, both big and small, related to what our Anaheim rehab center has to offer. Of course, the most important of these benefits is getting sober so clients can live a happier, healthier life.
Other benefits of participating in one of our personalized treatment plans include:
A safe, secure, and positive environment
Addiction treatment plans that have been specifically tailored to meet their needs
Group therapy sessions that encourage peer support and reduce the stigma of addiction
The opportunity to learn positive coping mechanisms in place of using drugs and alcohol
An environment that will hold someone accountable, allowing for a growing sense of personal progress and accomplishment
The opportunity to heal in an environment free of temptations and "triggers"
Luxury amenities and holistic therapies that treat the whole person
Effective mental health therapies that empower clients to identify the underlying causes of their addictive behaviors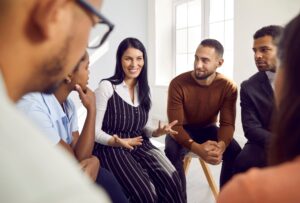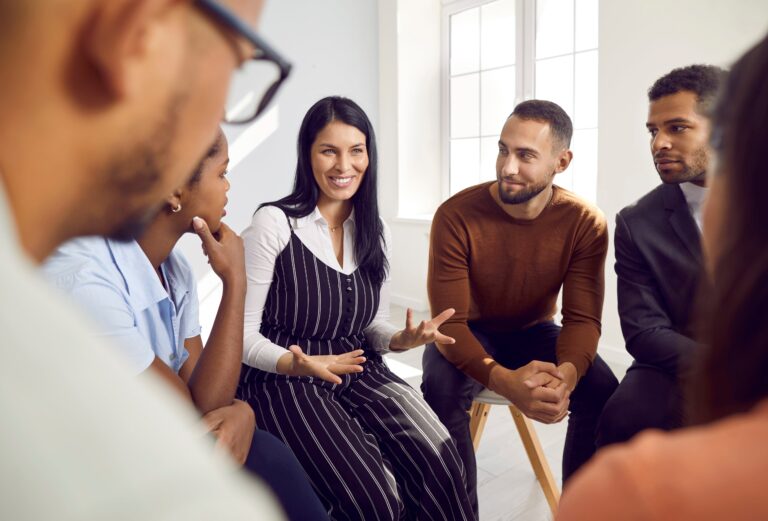 Program Options at Ocean Hills Recovery
At Ocean Hills Recovery, our staff uses a combination of evidence-based drug and alcohol interventions along with holistic treatment options. Holistic treatments promote a full-body approach to recovery and can include yoga, meditation and dietary practices.
We encourage our clients to work on their mental and physical health to reach their recovery goals and stay strong for long-term sobriety. Our offered therapies include individual, group, and family counseling as well as individualized behavioral therapies within the following programs:
Inpatient or Residential Treatment. Clients live on-site and receive treatment away from any outside influences. They have access to hands-on care from professional staff to ensure their progress.
Partial Hospitalization Program (PHP). PHP allows people to live at home when not attending treatment, which occurs several days a week and lasts most of the day.
Recovery Relapse Program. This program is designed specifically for those who have struggled to maintain sobriety. Our Recovery Relapse Program helps clients pinpoint the reasons why they have trouble maintaining sobriety.
Within each of these programs, we provide additional services, including:
Eye movement desensitization and reprocessing (EMDR) therapy
Brain spotting
Medication-assisted treatment (MAT)
Holistic treatments (including yoga and meditation)
12 Step-based treatment

Begin Alcohol and Drug Rehab at Our Anaheim Rehab Center
If you or a loved one is struggling with drug or alcohol addiction, we can help. Here at Ocean Hills, we strive to provide individualized and personalized care to help those struggling to overcome their addiction. Ocean Hills provides extensive addiction recovery programs that encompass a wide range of effective treatment modalities and encourage long-lasting recovery. We offer treatment in Orange county near Huntington Beach and Anaheim, and in Los Angeles near Long Beach.
To learn more about our drug rehab center in Anaheim or to begin your journey toward a new and better life, contact us today.