Addiction is a disease that affects millions of lives every day. Our inpatient treatment in Orange County, California allows individuals to get a fresh start in a healing, supportive environment.
At Ocean Hills Recovery, we treat addiction through the use of whole-person evidence-based treatments that foster recovery and help people build a life of long-lasting sobriety. We offer a variety of treatments for patients ranging from veterans who may need specialized care to those who need quality medication for detox.
Continued after video:
What is Inpatient Addiction Treatment?
Inpatient addiction treatment is a type of program in which individuals struggling with substance use disorder (SUD) live and receive treatment on-site. These clients reside in a safe and comfortable environment while working through a treatment plan that is unique to them. Typically at Ocean Hills Recovery, clients stay in our program for 30 to 45 days.
Being immersed in this type of treatment makes the process of learning, practicing, and reinforcing new sober habits easier and more practicably. As patients acquire essential skills through the mentorship of counselors and a supportive recovery community, they begin to gain confidence in their ability to stay sober. This sense of confidence is pivotal to the success of those undergoing inpatient addiction treatment in Orange County.


Benefits of Inpatient Rehab in Orange County, CA
In many cases, substance use arises as a means of escaping troubling emotions or situations. Alternatively, substance use disorders may arise after years of a chemical imbalance. Because mental and substance use disorders often coexist, tackling one without addressing the other can lead to relapse. Inpatient rehab provides assessment and integrated care to effectively treat dual diagnosis in a sober, safe, and guided setting.
Inpatient rehab is more extensive with immediate access to counseling, therapy, and detox services. As such, a person can focus entirely on recovery. Substance use disorder increases a person's risks of a variety of mental and physical illnesses related to the addiction lifestyle and the toxic effects of the drugs. The benefits of inpatient rehab occur physically, psychologically, and emotionally.
We Are Available to Help 24/7, Call Now:
Ocean Hills Recovery is committed to helping people find freedom from addiction. Our facilities are comfortable and welcoming to keep you engaged and focused in the process of recovery. We also offer plenty of amenities to ease the treatment process throughout your stay with us. Contact us today to learn more about our admissions process.
Physical Benefits
Inpatient rehab offers a medically safe environment to detox from drugs or alcohol. This may include medication-assisted treatment to manage cravings and withdrawal symptoms. During this vulnerable time, medical supervision keeps people comfortable and reduces the risks of relapse or overdose.
After detox, treatment continues with medication management, counseling, and other therapies. Personalized, integrated treatment plans address symptoms of both addiction and mental health disorders.
Psychological Benefits
Addiction is a treatable disease that alters brain function and behavior resulting in changes that continue long after drug use has stopped. Many areas of the brain are affected by both substance use disorders and mental disorders. The diagnosis and treatment of coexisting conditions are complex.
Inpatient rehab allows our team of licensed professionals to fully evaluate and observe each patient. This practice allows for a more accurate diagnosis and targeted treatment plan. In addition to counseling and psychotherapy, a patient may need medication to treat co-occurring mental health disorders.
Emotional Benefits
Substance use and mental health disorders undoubtedly lead to emotional turmoil. A large part of substance use is often to avoid emotions and unresolved trauma. During recovery, people find they must confront those uncomfortable emotions. Self-destructive emotions such as guilt, worry, resentment, and loneliness can threaten a person's sobriety.
Individual and group therapy during inpatient rehab can help patients work through negative emotions. Connecting with others who share similar challenges helps reduce feelings of isolation and alienation. Being surrounded by support helps people stay on track in their recovery.

Who is Inpatient Addiction Treatment For?
Inpatient addiction treatment is for those who have completed detox. It also helps those who need an intensive level of care away from the triggers and unhealthy influences in their day-to-day lives. While a resident at a treatment facility, individuals are monitored around the clock, ensuring that they stick to their treatment plan.
This type of program also serves as a fresh start for these individuals, as a powerful aspect of inpatient treatment is replacing a chaotic lifestyle with surroundings that provide a sense of peace and comfort. During recovery, patients find themselves in an environment that encourages them to return to nature while learning how to love and care for themselves. Though it is a place of learning and healing, inpatient addiction treatment can also be a place of rest.
We Are Available to Help 24/7, Call Now:
Ocean Hills Recovery is committed to helping people find freedom from addiction. Our facilities are comfortable and welcoming to keep you engaged and focused in the process of recovery. We also offer plenty of amenities to ease the treatment process throughout your stay with us. Contact us today to learn more about our admissions process.
Additionally, these programs are beneficial for those with emotional challenges, mental health disorders, or troubling family dynamics that may be contributing to their addiction. Inpatient programs allow individuals to step away from these dynamics in order to fully focus on recovery and learn new ways to manage their relationships in a constructive manner.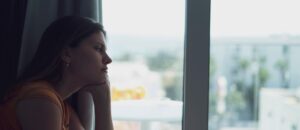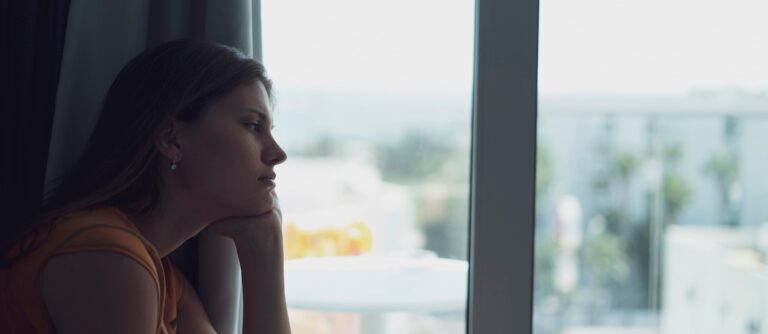 What Happens During Orange County, CA Inpatient Rehab?
Inpatient treatment typically begins after detox. Patients are given a comfortable room and are encouraged to settle into the facility. Patients then begin their treatment plan, usually starting with individual and group therapy sessions.
Throughout the entirety of inpatient treatment, these individuals are encouraged to work through the underlying causes of their addiction while learning how to maintain sobriety.
Types of therapy typically used during inpatient addiction treatment in Orange County include:
Group therapy
Individual therapy
Family therapy
Cognitive-behavioral therapy
Dialectical behavior therapy
Relapse prevention training
Patients are also taught valuable life skills and encouraged to set obtainable goals. Not only does inpatient rehab help people get sober, but it also teaches them how to maintain a healthier lifestyle. Deeply rooted emotions and behaviors are also addressed.
Additionally, medication-assisted treatment (MAT) during inpatient rehab in Orange County, California can ease withdrawal symptoms and reduce the risk of relapse. Some of these medications ease uncomfortable symptoms while some alter the effects of certain substances—making them undesirable. Medications are administered and monitored by qualified professionals and are most effective when combined with therapy.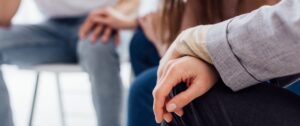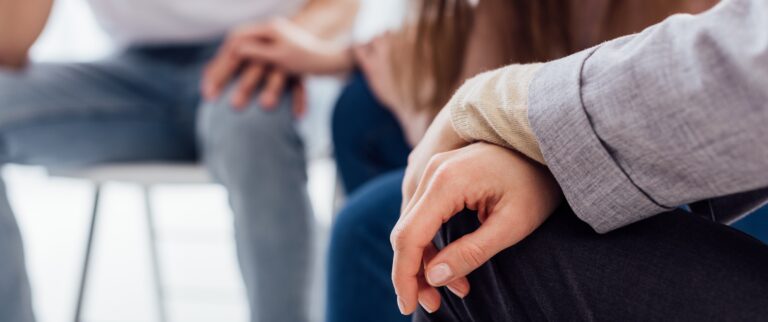 Inpatient vs Outpatient Treatment
There are many differences between outpatient and inpatient treatment in Orange County. However, which is more effective depends entirely on the individual and their unique circumstances. A major difference is that an inpatient facility provides patients with around-the-clock care. Inpatient care provides access to counseling, support, and medical treatment when needed. An outpatient program provides treatment while patients continue to live at home or in a sober living facility.
Over time, those at an inpatient facility are taught to become more self-sufficient so they will be prepared to return to everyday life. Consequently, they are armed with coping strategies to avoid potential relapses. Those in an outpatient program might be farther along in the recovery process.
They may require a lower level of intensive care in order to avoid relapse. Additionally, some individuals have work or family commitments that prevent them from committing to inpatient care. In those instances, outpatient treatment may be a better option.
Inpatient rehab provides individuals with an immersive experience that promotes recovery and facilitates growth. They are also given the opportunity to make connections with fellow residents. This connection creates a strong peer support network with others who share common concerns. For this reason, group therapy is an effective tool for sustaining sobriety.
Amenities Available at Inpatient Rehab in Orange County, CA
During inpatient addiction treatment, patients are encouraged to make full use of the facility's amenities. Not only do these make recovery more enjoyable, but they also teach holistic coping strategies and promote a healthy lifestyle—all beneficial to long-term sobriety.
Amenities include the following:
Yoga
Meditation
Art therapy
Fitness center access
Outdoor activities
Catered meals with restricted diet options


Begin Treatment at Our Inpatient Rehab in Orange County, CA
Beating an addiction can be challenging, but you are more than capable—and we are ready to help. At Ocean Hills Recovery, our team of dedicated professionals will do everything we can to provide you with the support and treatment needed throughout the recovery process. It's time to reclaim your life and say goodbye to your addiction for good. We are available to help those near Huntington Beach, Long Beach, Anaheim or Riverside areas, although we offer help in other cities.
Contact us today to learn more and begin rehab at our inpatient treatment in Orange County!