The Best 12-Step Recovery in California – A Drug and Alcohol Treatment Center That Truly Cares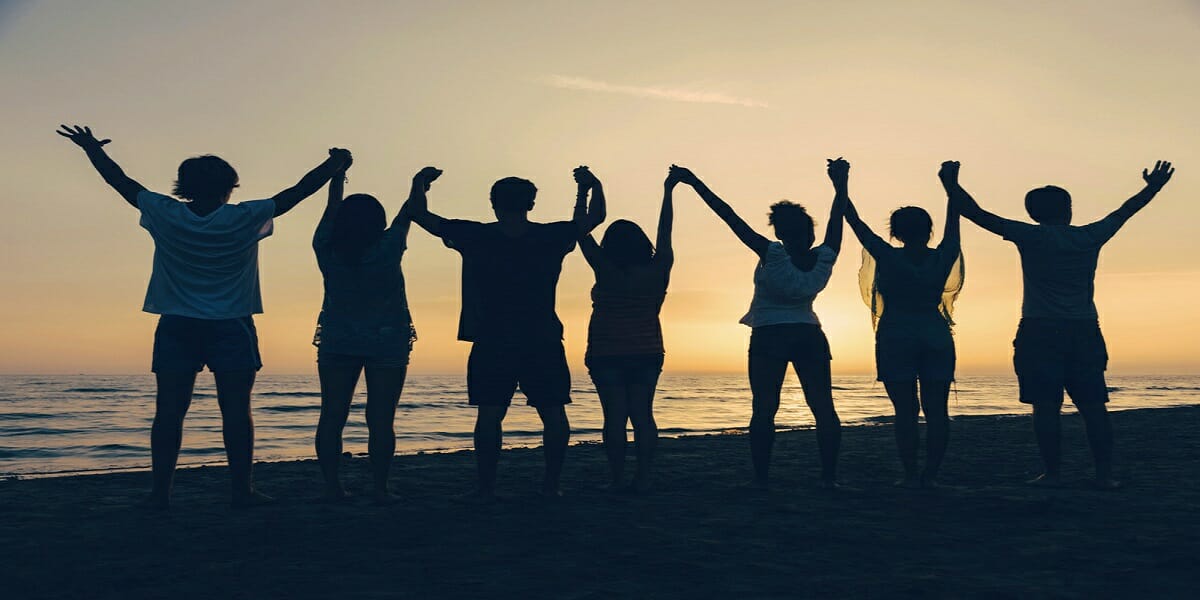 The 12-Step method of recovery is part of our comprehensive treatment of drug and alcohol addiction at Ocean Hills Recovery. A New Approach to Treatment: Ocean Hills Recovery provides a program that is completely unique. We have developed a cutting-edge treatment design that combines the bio-psycho-social model with 12-step recovery. We call it Collaborative Recovery. Our treatment team designs a unique program tailored to each client. We follow the client's individual progress through recovery from beginning to end, adjusting their treatment to suit their needs. We combine therapy, medical, psychological, and spiritual approaches to guide our clients through the most comprehensive and effective treatment experience available. Call now to enroll in one of our 30, 60 or 90 day residential treatment programs!!
What is 12-Step recovery?
The 12-step method of recovery was first described in the book Alcoholics Anonymous. While they were originally created to treat alcoholism, 12-step program has been adopted to address a wide range of substance abuse and dependency problems. As summarized by the American Psychological Association, the 12-Step process involves the following:
Admitting that one cannot control one's addiction or compulsion;
Recognizing a greater power that can give strength;
Examining past errors with the help of a sponsor (experienced member);
Making amends for these errors; learning to live a new life with a new code of behavior;
Helping others that suffer from the same addictions or compulsions
All of our clients attend 12 different 12-Step recovery meetings each week. These meetings are held at various locations throughout the community and Orange County, CA, has one of the largest sober populations in the entire country. Our staff all actively works the 12-step method of recovery with a sponsor and we encourage all our clients to get a 'sponsor.' A sponsor is someone who takes you through the 12-step process and serves as a mentor in a newly sober person's life. The First Step states that the individual is "powerless" over their substance abuse and they have a lack of control over their compulsion, which persists despite negative consequences. The First Step of 12-step recovery states that the life of the alcoholic or addict is "unmanageable." This unmanageability is apparent when the alcoholic or addict is using any substance because once they start using, they are unable to stop. They no longer have a choice. This is when 12-step recovery may be the answer.
Why 12 Step Recovery?
In recovery, drug and alcohol addiction is often referred to as an "allergy of the body" and an "obsession of the mind". The allergy of the body is what makes alcoholics and addicts different from other people. When alcoholics or addicts put drugs and alcohol into their body, they have what can be described as an allergic reaction. While other people may feel sick if they consume too much alcohol, an alcoholic will crave more and more alcohol. The phenomenon of craving is difficult for some to understand, but any alcoholic or addict will attest to craving their drug of choice. They will continue to drink or use drugs despite negative physical consequences. This mental obsession is described as the cognitive process that causes the alcoholic or addict to drink or use drugs, even after a period of abstinence, either knowing that the result will be an inability to stop or operating under the delusion that the result will be different.
In recovery, addiction is also described as spiritual sickness. The illness of the spiritual dimension, or "spiritual malady," is considered in all 12-step recovery groups to be self-centeredness. The 12-step model is not intended to be a scientific explanation; it is only a perspective that 12-step organizations have found useful. The process of working the steps is intended to replace self-centeredness with a growing moral consciousness and willingness for self-sacrifice and unselfish constructive action. In 12-step groups, this is known as a spiritual awakening or religious experience. In 12-step fellowships, "spiritual awakening" is believed to develop, most frequently, slowly over a period of time.