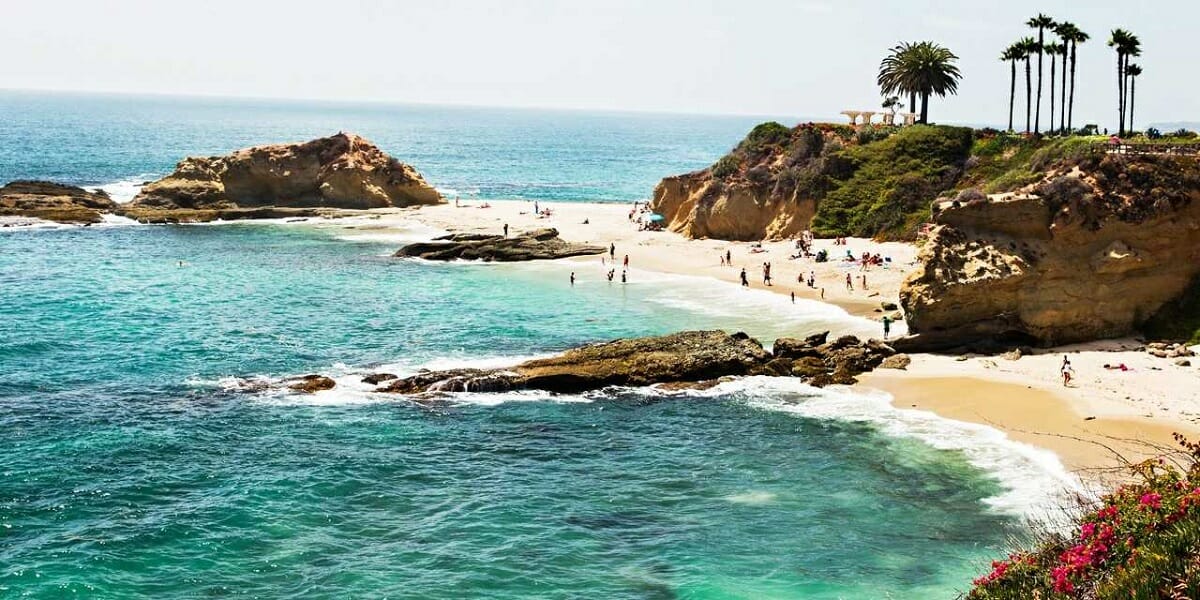 At Ocean Hills Recovery, your sobriety comes first. Our inpatient alcohol rehabilitation center is located in the beautiful city of Dana Point, California. Our facility provides a comfortable and secure haven far from the stress of daily life. With the freedom afforded by our expansive property and our luxurious amenities, clients can relax and focus on their sobriety in our gorgeous, residential drug rehabilitation facility.
At Ocean Hills Recovery Alcohol Rehab, we treat not just the addictions our clients are struggling with but also embrace a holistic approach to addiction medicine, addressing the multitude of symptoms and diagnoses that contribute to substance use disorders. We also teach our clients the skills they need to live successfully in long-term recovery.
What to expect from our alcohol rehab program.
We offer a variety of treatment program options. You may be required to stay on-site during your treatment. Your first week in an inpatient residential rehab will generally include detox, the first stage of the recovery process. This process may last 5-7 days, but it can be longer. Afterward, you will continue in the recovery process with a structured daily schedule of therapies that will teach you how to overcome alcoholism and maintain long-term sobriety. Whereas medical detox focuses on addiction's biological components, therapies address the psychological and emotional states underlying the addiction (i.e., those that motivated and perpetuated the addiction).
Nurturing environment.
Part of the reason why drug addiction is so difficult to overcome is that people find it very difficult to remove themselves from toxic situations. If you live in an atmosphere that promotes drug use, it will be extremely difficult to begin recovery. Ocean Hills Recovery addresses this issue by offering a nurturing and clean environment, group and individual therapy, and continuous care services.
Comprehensive Addiction Treatment.
We help our clients recover with a holistic focus on nutrition and physical fitness. All clients recover at their own pace and participate in activities that range from one-on-one and group counseling to art therapy and fun workout classes. Our treatment approach helps clients discover, or rediscover, their passions – ones that don't need the company of a harmful substance.
Root Out the Cause of Addiction.
We don't only work towards treating you for the time being and also try to ensure that you won't go back to addiction later. Programs such as counseling are used to determine the root cause that led to your addiction. Knowing what can push you towards addiction can help you stay strong when confronted with any such situation in the future, thus reducing your chances of relapse.
Intervention.
When someone is addicted to drugs, they may not see the effects their addiction has on themselves or those around them and seek treatment. When someone struggling with addiction can't clearly see the negative repercussions of their addiction, intervention is an option worth considering. When conducted with the right goal in mind and with the right participants, an intervention can be a powerful tool for change.
Residential Assessment.
During an assessment, we will use various tests and evaluations to get to know you better. Our comprehensive evaluations tell us about your history, psychological and physical conditions, and whether there are any co-occurring disorders present. When an assessment is over, our multidisciplinary team will meet with you and your family members to review their findings and give recommendations on an appropriate level of care.
Detoxification.
Detoxification (Detox) is the removal of substances from an individual's system. Treatment includes engagement, assessment, motivation, and referral. Detoxification is not meant to treat addiction but is the first step to long-term treatment. Our state-of-the-art alcohol rehab medical facilities allow us to provide clients with safe, humane detoxification that helps them regulate the withdrawal symptoms.
Withdrawal is medically supervised and supported by our on-site nurses. For certain cases, we use medical aids to render the process much more comfortable and safer. Alcohol withdrawal is medically supervised, and medication is given to eliminate the risk of seizure and stroke. We take every measure to ensure that this first, critical stage towards drug addiction recovery is a comfortable and safe one.
Addiction Counseling.
Our drug rehabilitation program offers an array of individualized treatment options based on recommendations of the counseling staff and needs identified by the client. These distinct modes of addiction therapy are integrated into our drug and alcohol rehabilitation program:
Family Therapy.
While our primary focus during addiction treatment is the addict, the hard reality is that addiction is a family disease. The behavior and actions of the addict while under the influence of alcohol and drugs often have severe effects on the family unit. Our goal is to help loved ones understand addiction's underlying issues and learn how to support one another through the treatment and recovery process.
Group therapy.
In group therapy sessions, clients can hear directly from others who have had similar experiences. The stories, advice, and details shared by those in a group session can have a more significant impact than a counselor's words alone. You will learn and hear from others on the same journey that may have struggled in similar ways and come out stronger on the other side.
Cognitive-behavioral therapy (CBT) is a talking therapy that can help you manage your problems by changing the way you think and behave. It's most commonly used to treat anxiety and depression but can be useful for other drug abuse treatments.
Continuing Care.
Toward the end of your stay at the residential service, you will be transitioned to our continuing care service, including regular meetings with a support worker after you leave and group activities within the community. We also link you with community services to help you with transport, housing, and job opportunities. There are no costs for this service.
Insurance and Payment options.
As one of the leading substance abuse treatment centers, Ocean Hills Recovery offers affordable and competitive pricing and accepts most types of PPO insurance. Your insurance may cover the entire cost of treatment. We have a team of dedicated insurance specialists to ensure that you maximize your health insurance benefits. Financing is available, so find out if you may qualify.
The stigmas and misconceptions surrounding addiction treatment often stop many people from getting the help they need. However, there's no need for you to feel ashamed about reaching out for help. In fact, professional rehab is the best option for overcoming any addiction. Getting help at Ocean Hills Recovery will help you get your life back on the right track. Call us today at 866-303-2444.