Find out how current society & media make it easy for teens to develop alcohol abuse. Underage drinking is on the rise due to low awareness on the dangers of alcohol.
Alcoholism & Teens – The Beginning to a Life of Addiction
What is the relationship between alcoholism and teens? Perhaps because alcohol consumption is legal, it's much easier for teens to get alcohol than other drugs. They may take it from the parents' home, ask an adult to purchase it for them or obtain it from older friends. Because teens see adults (including parents, celebrities, and sports stars) drinking socially, they don't associate it with the dangers of other mind-altering drugs. With alcohol manufacturers sponsoring major sporting events, and widespread advertising on television and in magazines, teens are easily swayed by marketing that positions alcohol drinkers as cool, sophisticated, and popular.
In 2002, a report from Columbia University's National Center on Addiction and Substance Abuse claimed that underage drinking accounted for more than 11% of all the alcohol consumed in the U.S.
The problem is so widespread that some alcohol treatment and rehab facilities offer specialized programs directed at teens who are already exhibiting symptoms of alcoholism.
About the author: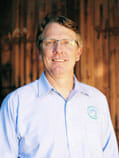 Greg opened his home and heart to alcoholics and addicts in 2003. He is a Certified Addictions Treatment Counselor (CATCI). Starting in 2009 Greg has fostered the growth of Ocean Hills Recovery into one of the most respected and effective treatment centers in the area and has been working with people with addictions since March of 2001. Greg believes in a holistic approach to recovery. His focus is on drug alcohol addiction treatment with a combination of 12 Step work, therapy and counseling, and the rejuvenation of the body through healthful eating and exercise. He has designed his program to foster a family-like atmosphere and believes that people in recovery are just beginning their lives. He encourages the people he works with to learn to enjoy life in sobriety. Greg is married to Nicole; they have two adorable sons together and an energetic yellow Labrador Retriever.