Ocean Hills Recovery is a state-of-the-art rehabilitation center for alcohol abuse & addiction. Experience a wide variety of treatment options for recovery.
Top Quality Alcohol Rehab Services – Improve your chances of recovery
Alcohol rehab programs work by first addressing all aspects of alcohol addiction. Each individual who comes to Ocean Hills Recovery seeking treatment for their addiction will be treated with the grace and dignity they deserve. Our programs are tailored to meet the needs of each individual's own unique circumstances. All stages of the recovery journey will be covered during a stay at Ocean Hills Recovery, starting with detox and finishing with sober living.
Your loved one's road to recovery begins at Ocean Hills Recovery. Our clients undergo a comprehensive recovery system that includes meetings, journaling, and step work. You will receive the emotional support and psychological healing that is critical to the success of your alcohol addiction treatment program. Our staff is here to help resolve you or your loved one's problems with alcohol and to help get your life back together. Education is a key component of all treatment and alcohol rehab programs. The process is aimed at getting you to examine your addiction honestly and change your attitude about your alcohol use.
The First Step toward a Bright Future
Contacting Ocean Hills Recovery is your first step to overcoming your alcohol addiction and living a sober life. We offer 30, 60, or 90-day residential treatment programs. Our alcohol treatment programs are affordable, effective, and highly successful. Whether this is your first time being treated for your addiction or if you have relapsed, we can make your life worth living again and get you on the road to recovery. There is help for you. Our Collaborative Recovery program can help produce long-term recovery when the methods of other residential treatment programs have failed. You absolutely do not have to do this alone. We can help.
About the author: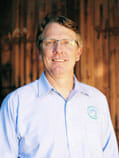 Greg opened his home and heart to alcoholics and addicts in 2003. He is a Certified Addictions Treatment Counselor (CATCI). Starting in 2009 Greg has fostered the growth of Ocean Hills Recovery into one of the most respected and effective treatment centers in the area and has been working with people with addictions since March of 2001. Greg believes in a holistic approach to recovery. His focus is on drug alcohol addiction treatment with a combination of 12 Step work, therapy and counseling, and the rejuvenation of the body through healthful eating and exercise. He has designed his program to foster a family-like atmosphere and believes that people in recovery are just beginning their lives. He encourages the people he works with to learn to enjoy life in sobriety. Greg is married to Nicole; they have two adorable sons together and an energetic yellow Labrador Retriever.