Courage is Being Afraid but Going on Anyway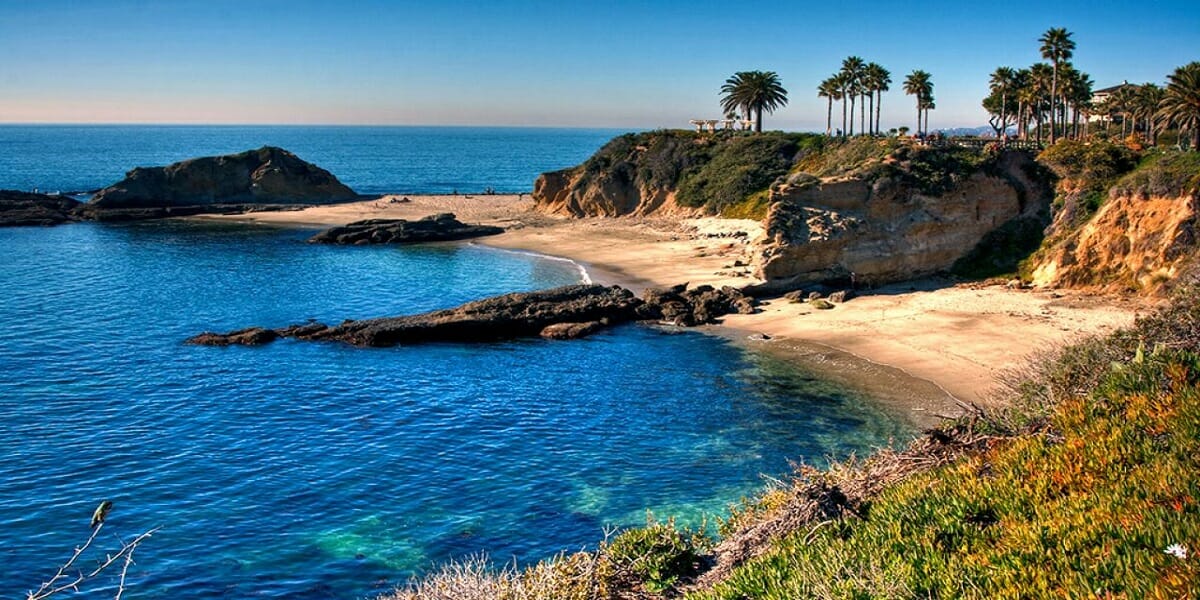 Addiction is often misunderstood and the social stigma involved makes it very hard for people to start treatment. Ocean Hills Recovery respects anyone who takes that first step in seeking help for their addiction problem. We have aided thousands of people to overcome their addiction to drugs through our inpatient drug rehab program.
Benefits of our inpatient rehab program.
Studies show that the most beneficial aspect of inpatient drug rehab is that it sets a solid foundation for recovery. During their stay, clients gain access to various types of psychological therapy and counseling. Our California alcohol rehab programs allow patients to not only get clean and address the immediate physical symptoms of their addictions, but also to develop coping methods, strength, and confidence as they transition back into their regular lives.
Alcohol addiction robs an individual of the regular, daily routine that would typically lead to a healthy, productive lifestyle. California alcohol rehab treatment helps individuals establish daily routines with accountability mechanisms for sticking with schedules and following through.
Long-term drug use usually steals the ability to create and maintain healthy relationships; inpatient rehab provides abundant opportunities for individuals to learn and practice complex and challenging social skills in a controlled environment.
An experienced team that helps you move beyond the label of addiction.
Our team helps clients reconnect with their personal values to build a better lifestyle. Our drug and alcohol counselors, therapists, and nurses are only interested in you and your well-being. Our team tailors custom recovery plans based around you and your goals. We're ready to work with you to achieve a far more fulfilling and independent lifestyle.
If you're physically addicted to a drug, the first step is detoxification. This usually involves replacing the harmful substance with medication that will help reduce withdrawal symptoms and control feelings of anxiety.
Ocean Hills Recovery offers a comfortable and safe environment for detox and you will be under 24-hour medical supervision. Our experts tailor the detox to your requirements and your medical needs are their first priority.
While sobriety and abstinence is a necessary first step, it's only the beginning of life after treatment. That is why we encourage our patients to make lifestyle changes during their stay. Our therapies are designed to help patients feel better emotionally, physically, and spiritually. Our therapies include:
Recreational therapy.
Finding new and healthy ways to deal with stress and relax is a vital part of drug addiction recovery. As part of a rich recreational program, we organize various seasonal outdoor activities and fitness programs that will heal the body, mind, and spirit. Recreational therapy helps you to get back to your past interests, activities, and hobbies that were lost during drug addiction.
At Ocean Hills Recovery, we believe family is an essential element to a patient's recovery. We believe that mending and rebuilding family relationships is important for the patient's recovery from addiction and we encourage consistent family participation.
So, when appropriate you will attend therapy with your key family members. These sessions will be moderated by an addiction professional, with the ultimate goal of repairing damaged relationships, uncovering the triggers and other issues that caused your drug abuse in the first place, and creating an ongoing recovery plan that includes your family members.
Cognitive Behavioral Therapy.
Many clients come to Ocean Hills Recovery with mental health concerns in addition to their chemical dependency. To that end, we have therapists specially trained in Cognitive Behavioral Therapy or CBT to improve emotional stability, decrease depressive and anxious symptoms and improve one's outlook on life.
Traditionally the 12-Step treatment model follows the original Alcoholics Anonymous methodology. This is a very common form of addiction and substance abuse treatment, used by about 74% of treatment programs. The main ideology behind the 12-steps is to use others in the program to help each other abstain from substances and that healing cannot be completed alone, but with the use of a higher power.
Holistic treatment.
The provision of holistic approaches such as yoga and massage, as well as individual nutritional guidance, ensures that the physical and emotional needs of our patients are fully addressed. This supports abstinence maintenance.
Meditation and Mindfulness.
The meditation classes and mindfulness techniques offered at Ocean Hills Recovery help our clients get the most out of addiction treatment. Meditation improves their ability to handle stressful situations and promotes feelings of calmness and happiness.
Dual-Diagnosis Treatment.
Symptoms of mental health disorders and side effects of substance abuse are often worsened by one another and, in order for addiction treatment to be successful, it is important to assess, identify and treat mental health disorders concurrently. Our Dual-Diagnosis Program is designed to address mental health disorders and addiction simultaneously improving the management of long-term, successful sobriety.
Continuing Care.
At Ocean Hills Recovery, our goal is for each patient and their family to achieve a lifetime of recovery. Throughout treatment, a patient's integrated treatment team will work together and continually assess and evaluate him/her to carefully craft a thorough, effective continuing care plan. Evidence-based research shows that long-term recovery is best accomplished with structured support following treatment, which encourages accountability, building self-esteem and involving the family.
How Long Does Inpatient Alcohol Rehab Take?
The length of time for alcohol rehab varies by person. Individuals with less severe forms of alcoholism usually choose a shorter inpatient program to eliminate any daily distractions or triggers. However, treatment may take longer for those who have suffered from years of alcoholism. This is due to the effects that alcohol has on the body.
At Ocean Hills Recovery we offer facilities that improve people's lives and make healing possible. We take a comforting approach to healing those struggling with addiction. Our patients' healing is our highest priority. If you are looking for a safe, cost-effective, solution-centered drug rehab experience, then please feel free to give us a call to find out if we are a fit for you or your loved one. Recovery IS possible for all who seek it.