Due to our unmatched range of addiction treatment services, compassionate team, and beautiful oceanside location, Ocean Hills Recovery is renowned as one of the leading Dana Point Alcohol Rehab centers. In our years of operation, we've helped countless clients struggling with alcohol addiction start and maintain their new life of sobriety for years to come.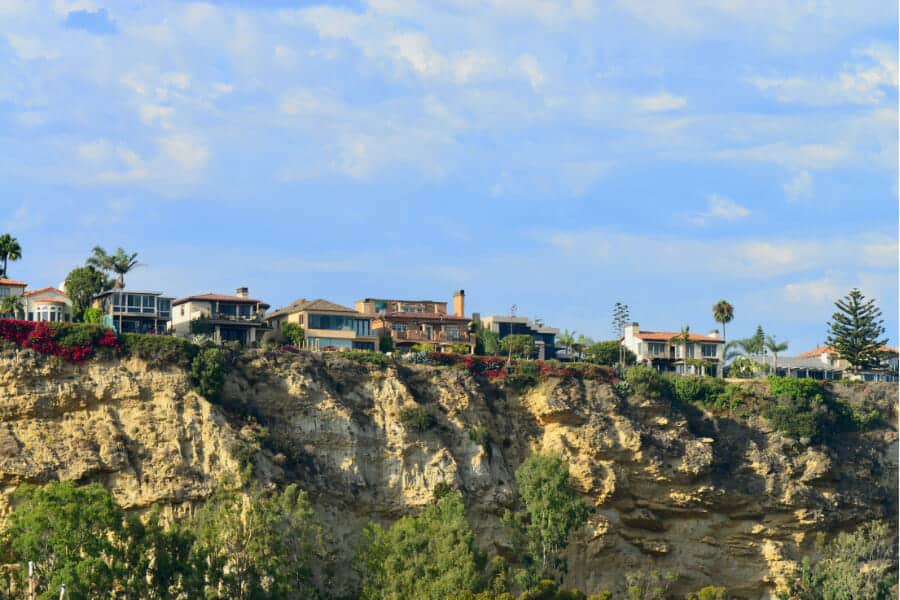 What Is An Alcohol Addiction?
Alcohol addiction, otherwise known as an alcohol use disorder, is a mental health condition that renders sufferers unable to control the amount and frequency of alcohol consumption. Oftentimes, individuals with this disorder will develop both an emotional and physical dependence on the substance. This can negatively impact virtually every aspect of someone's life, including their financial stability, relationships, and work performance, to name a few.
What Are The Warning Signs Of An Alcohol Addiction?
Due to the socially acceptable nature of drinking alcohol, sometimes it can be difficult to recognize when there's a real problem with alcohol consumption in you or your loved one. For this reason, it is important to be aware of the signs and symptoms of alcohol addiction to ensure that you receive the help and treatment that you deserve.
If any of the following signs are prevalent in you or a loved one, seek professional support immediately:
Physical withdrawal symptoms after stopping alcohol use, such as nausea, dizziness, anxiety, fatigue, and shakiness
Prioritizing drinking over other responsibilities, such as school, work, or extracurriculars
Partaking in dangerous behaviors while under the influence such as driving
Frequently craving alcohol and feeling unable to stop drinking
Drinking alone or hiding alcohol consumption from friends and family
How Does Ocean Hills Recovery Support Those With Alcohol Addiction?
Seeking professional help for alcohol addiction offers substance users the best shot at living a life of long-term sobriety. This is because high-quality drug and alcohol rehab centers like Ocean Hills Recovery use a variety of evidence-based interventions. This helps clients better understand what is causing their addiction and equips them with the tools needed to prevent future relapses from occurring.
As a leading alcohol treatment center, Ocean Hills Recovery offers recovery programs that range from 30, 60, and 90 days with both inpatient and intensive outpatient options to choose from. This allows us to provide the best-fit support for patients with both milder cases of alcohol abuse and more severe levels of alcoholism.
What Set's The Addiction Treatment At Ocean Hills Apart From Other Rehabs in San Juan Capistrano?
With numerous success stories of patients living happier, healthier, and more productive lives after our program, we are incredibly proud of the role we've played in transforming hundreds of patients' lives for the better. Here are a few of the perks that you can expect to see at our treatment center to help our clients start their journey to recovery from alcohol addiction:
#1: Well-Rounded Treatment Plans
Here at Ocean Hills Recovery, we use a wide range of therapeutic approaches to treat all facets of addiction, offering both mental health therapy and tangible life skills to prevent relapse more effectively. We always do everything we can to take into account the unique background and needs of all of our clients as they begin their journey with our services.
Furthermore, because alcoholism is commonly linked to other mental health conditions such as anxiety, PTSD, and depression, we are committed to treating these underlying mental health conditions in conjunction with substance abuse treatment. Combating both conditions at once promotes better long-term success and healing for our clients.
Just a few of the many treatments that we provide at our facility include:
Individual and group counseling
Art therapy
Yoga and mindfulness
Life skills training
Proven 12 step program
Medication
#2: Medically Supervised Licensed Detox
Before beginning your alcohol addiction treatment program, an important first step is detoxing any traces of alcohol from the body. For those dealing with severe cases of alcohol addiction in which the body has grown a physical dependence on alcohol, detoxing can be an extremely painful and potentially life-threatening process.
To ensure that patients are safe and comfortable throughout detoxification, we offer medically supervised detox where patients are monitored 24/7 and given medications to help with their adverse withdrawal symptoms. Following detox, we highly recommend continuing treatment with a Dana Point alcohol rehab program, whether inpatient or outpatient.
#3: Welcoming and Knowledgeable Staff
In the recovery journey, it is crucial for clients to build trusting relationships with our staff. For this reason, we prioritize hiring professional addiction specialists with a compassionate heart just as much as their knowledge and credentials in the field. This ensures that all of our licensed addiction counselors, psychologists, therapists, and support staff are providing only the best of care and support to our patients.
#4: Beautiful Location and Facilities
Having support from friends and family can make all of the difference in recovering from substance abuse. Ocean Hills Recovery is driven to create an inviting and comfortable rehab environment that is suitable for all members of the family to visit and reestablish connections with one another.
Additionally, our optimal location in the beautiful Dana Point California gives our clients some much-needed sunshine, warmth, and ocean views during their healing. This environment helps to give them a relaxing space to reflect on the possibilities of creating a life worth living once again.
#5: Events To Foster New Support Systems
Struggling with alcohol addiction is undoubtedly one of the most lonely and isolating experiences someone can have, especially when it has been the root cause of strains on friendships and familial relationships. With the help of our group therapy sessions and social events, patients leave our center with life-long sober connections to hold them accountable for their goals and sobriety well past the initial treatment.
Start Your Alcohol-Free Life With Dana Point Alcohol Rehab, Ocean Hills Recovery
If you feel powerless to the influence that alcohol and drug are currently having on your happiness, relationships, or health, Ocean Hills Recovery is here to support you through all stages of your recovery. To learn more about which of our alcohol rehab programs is best for your needs, feel free to give us a call at 949.694.7355 today.