If someone suffers from a substance use disorder and is unsure of where to turn, our Dana Point rehab can help. We offer proven treatment methods to help end addiction. In addition, we set people up to stay sober for life.
Addiction to drugs and alcohol doesn't have to rule someone's life. Because of this, getting treatment at Ocean Hills Recovery around Orange County, California, can change their life for the better.

Do You Need Drug Rehab in Dana Point?
Addiction to drugs causes a person to develop two kinds of dependence. The first is a physical one. This can cause serious medical health problems. The second kind of dependence is psychological.
Dependence on substances can happen from using two types of drugs. The first kind is illegal narcotics. These are often called "street drugs". The second kind is prescription drugs.
Common signs of drug addiction include:
Cravings to use the drug when it's not available
Increasing the dosage due to developing a tolerance to it
Experiencing withdrawal symptoms when not using it
Personal relationships suffer due to drug usage
Engaging in illegal actions to get drugs
Difficulty performing well at work or school
Losing interest in hobbies and pastimes
Isolation one's self from others
Lying about drug usage to others
Spending a lot of money on drugs
Drug use can start with experimentation. What may begin as just getting high now and again can get out of control. Most people don't expect to develop a problem. Much less, they don't plan on becoming addicted. Once addiction happens, they will need rehab.
Do You Need Alcohol Rehab in Dana Point?
Like drug addiction, alcohol addiction also results in two kinds of dependence. They include physical and psychological types. When this happens, professional help becomes needed.
Common signs of alcohol addiction include:
Cravings for alcohol when not drinking
Increasing alcohol amounts due to developing a tolerance to it
Experiencing withdrawal symptoms when not drinking
Personal relationships suffer due to alcohol usage
Getting arrested for DUIs
Difficulty performing well at work or school
Loss of interest in hobbies and pastimes
Isolating one's self from others
Lying about alcohol usage to others
Spending a lot of money on alcohol
Having hangovers
Alcohol use may start out as drinking every now and then. It can also begin with binge drinking. Fortunately, our staff understands the impact of alcoholism. We provide options to help someone stop drinking.
Dana Point Detox
For many of our clients, their first step upon arrival will be an evaluation for detox. If a person qualifies, they will be treated to a luxury detox experience. This will rid their body of toxins and prepare them for a successful recovery.
As the first step in the process, detox plays a crucial role. It serves as the groundwork for a healthy recovery. When a person chooses to detox with Dana Point Rehab through Ocean Hills Recovery, they are making an investment in their future well-being.
Solo withdrawal is never recommended, as it can have dangerous and even lethal side effects. Statistically, solo or home withdrawal leads to relapse and continued use more often than not. For these reasons, detoxing with an appropriate support system could make all the difference.
Addiction Impacts How the Brain Works
Drug addiction impacts the reward centers of the brain. The brain no longer naturally produces certain chemicals like dopamine as a result. These chemicals cause feelings like happiness and pleasure. Thus, the person then relies on drugs to provide these feelings.
Because of this, an addiction develops. As a result, they crave the drug constantly and may need it to feel normal. Similarly, when a person becomes addicted to alcohol, their brain becomes impacted.
The chemicals it produces that create joy and pleasure stop being created. Thus, the person begins to rely on alcohol abuse to achieve these feelings. They drink not only to feel drunk—they also may need to drink in order to feel normal.
Dana Point Rehab helps people learn to live without drugs. As well, we help them learn to enjoy a life without alcohol. Our recovery programs help their brains reset. They begin to produce needed chemicals naturally again. Our programs begin with detox and residential treatment. From there, we provide outpatient options.
Rehab Programs in Orange County, CA
Ocean Hills believes in using several approaches to treat drug and alcohol addiction. Each person's needs are different. As a result, they need the program right for them. First, we assess a person so we understand what will work best for them. Then, we design the right plan for their recovery. Because of this, each person begins a path to lifelong sobriety.
Our Dana Point rehab programs include:
Detox
Recovery begins with detoxification. In our detox program, the person stays with us while they first stop using drugs or alcohol. We provide any needed medical support to help them. Medications can ease many withdrawal symptoms. Because of this, the person has an easier time detoxing.
Residential
This type of program allows a person to live in our facility. They leave the outside world behind and focus on getting healthy. They attend several types of therapy, immersing themselves in learning to become sober. Afterward, they are ready for the next step in treatment.
PHP
Our partial hospitalization program (PHP) allows people to live at home. They spend five to seven days a week in treatment sessions. This provides a well-rounded focus on understanding their addiction. In addition, they learn how to avoid triggers and stay sober.
Interventions
Many times, a person does not understand they need help for their addiction. Thus, having an intervention becomes necessary. An interventionist helps the family make a plan. Then, they meet with their loved ones. They attempt to convince them to get help.
Family Programming
Addiction doesn't happen to just one person. As a matter of fact, the entire family suffers. Therefore, we help everyone learn to heal as a unit. Families learn to communicate better and establish healthy boundaries. They can also better understand the factors leading to addiction, and develop awareness.
12-Step Recovery
We believe the 12-Step approach to recovery works. We use this as part of our treatment programs. In addition, the Dana Point area is home to many 12-Step meetings. These meetings provide support and allow people to share their wisdom and experiences.
Sober Living Dana Point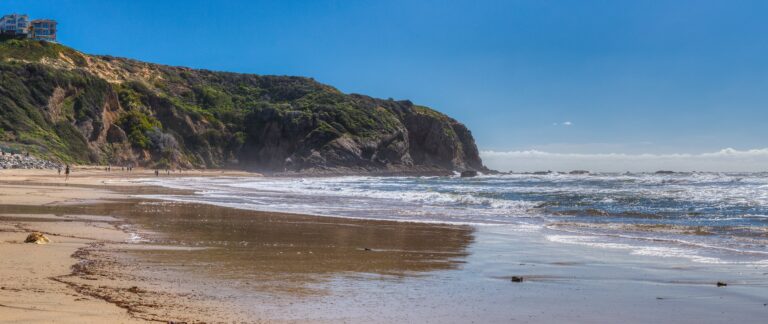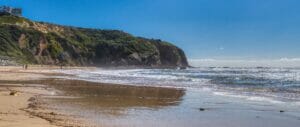 By offering sober living programs to our clients, we can provide another resource by to help someone safely and effectively heal. The benefits of sober living homes are widespread. Additionally, they can help a person re-integrate into a normal routine, while still being held accountable by their peers. Sober living provides a great opportunity to build meaningful friendships, as well as a sense of community.
A sober living house involves living with other members of the sober living community. They can work in tandem to overcome their past struggles and work towards a brighter future. Sober living provides the opportunity for continued healing in a safe environment in which a person is responsible for their actions and decisions. With so many great options available to our clients at Ocean Hills, sober living could be the right choice.
Begin Dana Point Rehab for Drugs and Alcohol
Drug and alcohol abuse makes living a normal life impossible. We help you right the ship. Additionally, we offer several programs to help you get sober. They include detox, residential, and outpatient. Before you leave us, you will know how to enjoy lifelong sobriety.
Contact Ocean Hills Recovery today. We will then explain how easy it is to get started.