Find out the major differences between alcohol abuse and alcohol addiction. Discover the treatment options available for alcohol abuse & addiction for recovery.
What is the Difference Between Alcohol Abuse and Alcohol Dependency
Alcohol is safe when it is consumed in moderation. Drinking becomes a problem when it is consumed in excess and interferes with an individual's life. The terms alcohol dependency and alcohol abuse are often used interchangeably, but they do not have the same meaning.
Alcohol abuse occurs when a person drinks too much alcohol at one time. Someone who repeatedly gets drunk at a party is an example of someone who abuses alcohol. Alcohol dependency is more serious than alcohol abuse. People who are alcohol dependent have an intense craving for alcohol and feel as though they cannot function without it. An example of a person who is alcohol dependent is someone who wakes up thinking about alcohol and cannot get through their day without having a drink. People who abuse alcohol may become dependent on it, but that is not always the case.
Alcohol abuse and alcohol dependency are both serious problems that can have devastating consequences if the person does not get help. Liver damage, heart problems, and obesity are just a few of the many health problems that can result from alcohol abuse or dependency. Additionally, those who cannot control their drinking may also have troubled relationships.
Fortunately, there is help available for those who have a problem with alcohol. Alcohol rehab is a process where the addiction is broken and a person learns to live life without overindulging in alcohol. Detoxification is the first step in the process. This is a process where substances are purged from a person's body. This is an intense process and patients will have to be monitored closely by staff.
The next step in the process is therapy. Individual therapy can help a person understand why he or she feels the need to drink excessively. Group therapy is where a person can talk to other people who are addicted to alcohol. Family therapy helps people understand how their drinking is negatively impacting their family. People who successfully complete an alcohol rehab program will be on the road to living an alcohol-free life.
Ocean Hills Recovery offers more than just a one-size-fits-all treatment approach, and will tailor an alcohol treatment program specifically for you to get you started down the road of recovery.
About the author: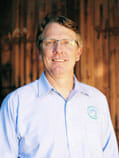 Greg opened his home and heart to alcoholics and addicts in 2003. He is a Certified Addictions Treatment Counselor (CATCI). Starting in 2009 Greg has fostered the growth of Ocean Hills Recovery into one of the most respected and effective treatment centers in the area and has been working with people with addictions since March of 2001. Greg believes in a holistic approach to recovery. His focus is on drug alcohol addiction treatment with a combination of 12 Step work, therapy and counseling, and the rejuvenation of the body through healthful eating and exercise. He has designed his program to foster a family-like atmosphere and believes that people in recovery are just beginning their lives. He encourages the people he works with to learn to enjoy life in sobriety. Greg is married to Nicole; they have two adorable sons together and an energetic yellow Labrador Retriever.