Located in Orange County, California, San Juan Capistrano is known for its rich history, charming atmosphere, and Southern California appeal. Surprising to many, Ocean Hills Recovery offers drug treatment in the San Juan Capistrano area. This is ideal for those from around the country seeking to reclaim their freedom from substance abuse.
With an atmosphere full of potential and ripe for positivity and change, it is no surprise thousands have chosen us for drug treatment. Our rehab services in San Juan Capistrano offer hope to those struggling with the hardships of drug dependency.
Why San Juan Capistrano for Drug Treatment?
Orange County is considered one of the nation's top recovery destinations. Given Southern California's sunshine, excitement, and relaxing beaches, it is no wonder people from all over the country seek drug rehab here.
This historical city is in close proximity to countless 12-Step meetings and safe sober living environments. Thus, this makes it an exceptional place for those in recovery—before and after they attend treatment programs in the San Juan Capistrano area.
Ocean Hill's stunning rehab center is unmatched in its luxurious facilities and prime location. Our yoga and mindfulness events, fitness center, and beautiful oceanside location offer a tranquil ambiance to reset the mind, body, and heart.
What is Drug and Alcohol Detox?
Upon arrival at drug and alcohol treatment, one of the first steps for many people during the process of recovery is detox. Detox helps rid the body of its toxins and any drugs or alcohol that may be present in one's system. Through this cleansing process, a person is able to get their mind and body back to square one. This means that after detox, an effective treatment plan can be put into action.
By choosing to detox with Ocean Hills, a person is putting their safety and personal well-being first. Our highly trained and professional staff are prepared to administer proper protocols. They also employ safety measures to ensure any dangers of detox are kept at bay.
This is in stark contrast to what one would experience through a solo withdrawal. Solo withdrawal is never recommended and should be considered extremely dangerous. Furthermore, more often than not, solo detox statistically leads to relapse and continued use.
Ocean Hills is proud to offer medication-assisted treatment options (MAT) in order to help ease the discomfort that may be experienced during detox. MAT options can help ease feelings of anxiety and depression that often coincide with detox. As well they can lessen many of the unpleasant physical symptoms that may arise. By detoxing at Ocean Hills Recovery, a person takes the first steps in their journey to long-lasting recovery.
Drug and Alcohol Rehab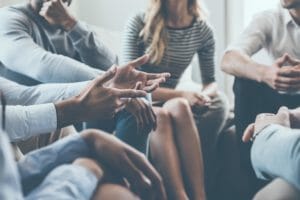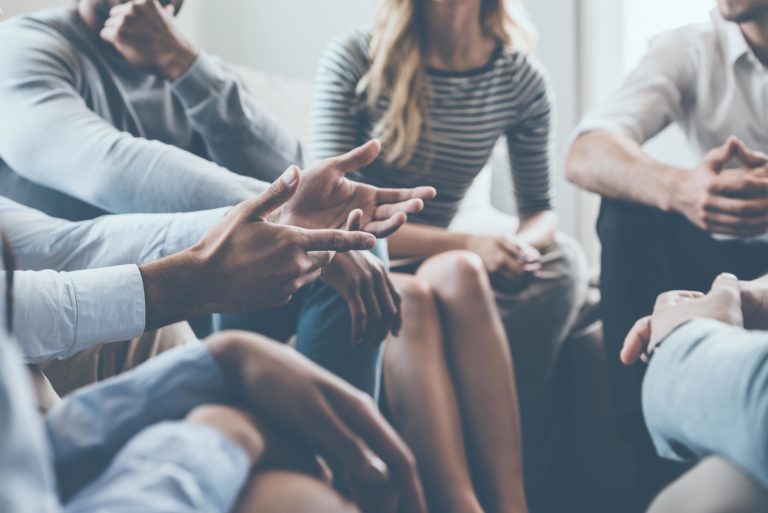 When a person comes to San Juan Capistrano for drug treatment, they are given a number of treatment program options. This helps them best meet their personal recovery needs.
Ocean Hills Recovery is proud to offer a number of programs designed specifically to help people overcome their mental health and sobriety struggles. Our programs include detox, partial hospitalization (PHP), and inpatient residential treatment.
These typically run in 30 to 45-day stays, depending upon a client's specific needs. Included in our treatment modalities are:
Individual therapy

Group therapy

Medication-assisted treatment (MAT)

Family and couples therapy

Cognitive-behavioral therapy (CBT)

Dialectical behavioral therapy (DBT)

Holistic treatment options

Relapse prevention training

Aftercare services
Upon arriving at our facility, we evaluate each individual. Then, we give them an appropriate treatment plan based on the unique needs of their situation.
Sober Living in San Juan Capistrano, CA
Sober living options can provide a sturdy basis by which a person can regain their footing, master their sobriety, and learn to live a life they can be proud of. Being surrounded by like-minded individuals on a similar journey to lasting sobriety can provide emotional and moral support.
To add, sober living can also provide a person with a sense of community. When a person seeks alcohol and drug treatment, they have a goal of gaining long-lasting sobriety. Because of this, each one of our clients is given the tools for a successful recovery from the start. They are then supported throughout the process in order to ensure lasting recovery.
About Drug and Alcohol Addiction
Addiction to drugs or alcohol, which is otherwise referred to as a substance use disorder (SUD), is a condition in which the consistent use of drugs and/or alcohol causes someone to develop a psychological and physical dependence on the substance.
Some of the common symptoms associated with addiction include:
Consuming large quantities of substances such as opiates, stimulants, and benzodiazepines

The inability to cut back on the quantity or frequency of drug or alcohol use

Spending ample time and money partaking in drug or alcohol use

Continuing to use substances despite the negative effects they have on someone's quality of life

Failed attempts to stop drug use or problem drinking

Experiencing withdrawal symptoms when trying to stop substance use
Additionally, addiction to drugs and alcohol can negatively impact a variety of factors in an individual's life. This includes mental and physical health, as well as relationships with friends and family. It can also impact performance in the workplace and additional extracurricular activities. Therefore, if any of these symptoms are prevalent in a person or their loved one, it is paramount to seek a professional.

Do I Need San Juan Capistrano Drug Treatment?
Overcoming a drug or alcohol addiction is already a difficult enough feat. Additionally, trying to recover without the proper support and guidance from trained addiction professionals is a sure route to failure. Those who recognize a problem might attempt to stop using the drug. However, understanding the best tactics to do so successfully creates the opportunity for relapse.
Furthermore, when individuals quit a drug cold turkey, they risk going through a dangerous withdrawal process. This process gets worse without the proper medical attention provided at a detox facility. Fortunately, working with a professional addiction treatment facility allows you to set a foundation for long-lasting recovery. In addition to professional guidance, you'll have hands-on support that can help with the discomfort of detox.
Seek Help for Drug Treatment in San Juan Capistrano, CA
Here at Ocean Hills Recovery in Southern California, we are prepared to help you every step of the way during your recovery journey. Allow our team of highly trained and compassionate professionals gives you the tools necessary for lasting sobriety. By choosing to undertake your recovery in our care, you are making an investment in your future personal well-being. There has never been a better time to reclaim your freedom from dependency.
Contact our admissions page today, and take the first steps on your road to recovery.