Long-Term Addiction Recovery Starts at Ocean Hills Recovery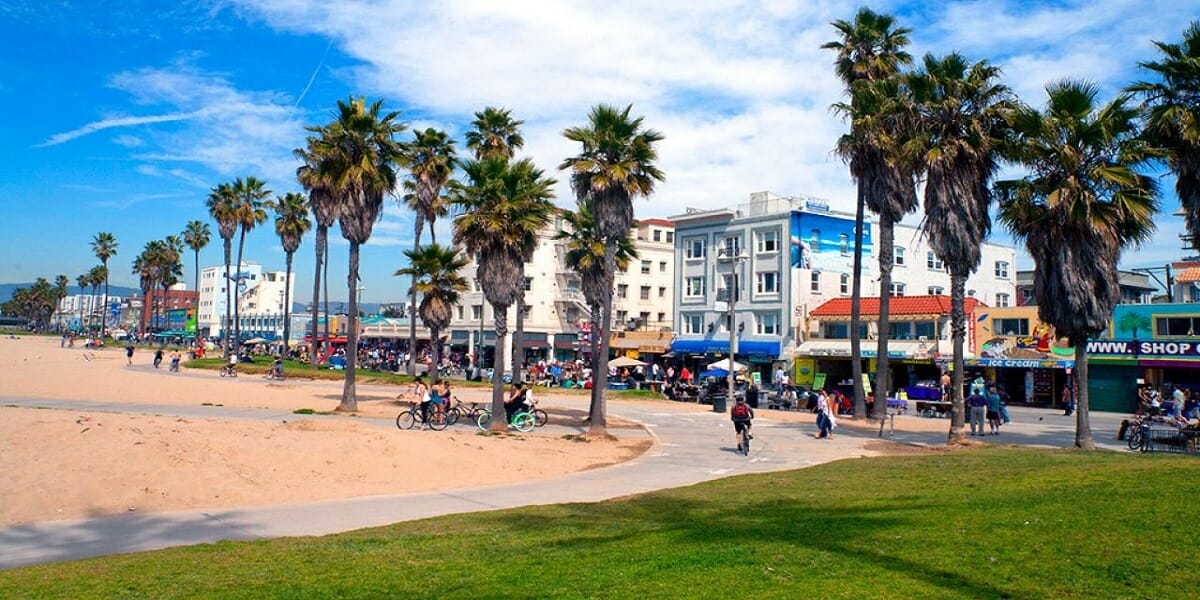 Addiction is an extremely progressive disease that is cunning, baffling and powerful, but here at Ocean Hills Recovery, we can help. Addiction sufferers often think they can get sober on their own without understanding the underpinnings of their addiction. However, this is not only dangerous, it often leads to relapse. We help people understand the sources of their drug and alcohol abuse. Then, they can find new ways of dealing with life without drugs or alcohol.
Our recovery center provides an atmosphere of hope. We partner with the adults who come to us struggling with mental health disorders and substance abuse. Each client is treated with the dignity and respect they deserve. Also, our center provides a relaxing escape from the stresses of daily life needed to help our clients begin their recovery journey.
Healing with nature's beauty.
Ocean Hills Recovery is situated in the famously picturesque city of Dana Point, California. All year, the lush scenery here reflects the healing cycle of nature's seasons in all their beauty. So, the serenity of being surrounded by nature helps to heal the body, mind, and spirit.
Sometimes individuals clearly need help to break free from their addiction. Therefore, they may resist people who want to see them receive treatment. We have a network of trained Intervention specialists who facilitate the delivery of treatment to help them. Loved ones can focus on being a caring support system during this transition when the intervention process is left to the professionals.
Detox.
Withdrawal from alcohol and other substances often requires medical detoxification. Drug and alcohol rehabilitation programs can exist without having detox services, but many of our clients come to appreciate the benefits of an onsite medically-supervised detox unit, which includes:
Prompt admission (clients are not required to be sober before entering treatment).
A transitional period that allows clients to adjust to their new environment before starting the intensive group and individual counseling.
Ocean Hills Recovery offers a safe and confidential environment where you will be treated with patience, compassion, and professionalism. The certified medical staff assesses the patient's condition, substance-use history, and available support from friends and family as soon as they arrive. This treatment team will be on-site around the clock to support your physical and emotional symptoms as they arise
Rehabilitation.
Drug removal from the system is just the beginning of the healing process. Rehabilitation involves getting to the core issues that fueled the individual's addiction through therapy. Our counselors utilize cognitive behavioral therapy and other therapeutic modalities to dig into what caused each person's addiction. All clients receive one on one counseling in the program by our certified counselors.
Cognitive therapy.
Our professionals work to break down the negative thinking cycle and replace bad patterns with healthy, new behaviors that stop the addiction. Cognitive therapy can identify triggers that send the addict scrambling for their drug of choice. Cognitive therapy helps find these triggers. Then, therapists can teach the addict and their loved ones how to deal with them appropriately in a healthy manner, rather than do so destructively.
Individualized therapy.
Each person's addiction is manifest in unique ways, and there cannot be a one size fits all approach to their treatment. It's with this in mind that Ocean Hills Recovery decided to offer individualized treatment plans. These address the specific and unique needs that each of our patients has, and this allows for them to experience the treatment that they require, giving them the best possible chance for recovery.
Group Therapy.
Group therapy includes counseling sessions where you and/or other participants in our inpatient program will collectively share their experiences. Then, our moderators help guide the group and impart valuable knowledge about controlling urges that the patients can use.
Family therapy.
We recognize families are equally impacted by addiction and have a central role in the recovery process that is essential for the success of recovery for everyone. The complex relational patterns developed during a family member's active addiction will require a steady focus on family interactions to bring about productive change. By broadening the recovery process from the individual to the family, we improve effectiveness for everyone.
Therapeutic Massage.
Therapeutic massage is carried out in quiet, serene rooms using massage techniques. The sessions focus on the upper body – head, neck, shoulders, arms, and back. The massage sessions create a nurturing space whereby patients can relax. The soothing touch of massage loosens achy and tense muscles and calms the nervous system.
Relaxation Therapy.
This special type of therapy is also called vibroacoustic therapy. It involves gentle vibrations, music, and a type of biofeedback called Heart Math. The combination of these techniques can cause you to feel deeply relaxed, mentally and physically. Many patients find that vibroacoustic therapy significantly improves their mood and reduces their drug and alcohol cravings.
12-step Based Meetings.
Our program utilizes elements collected from around the country to help clients see the transformative power of the original 12-step program. Members of our trained staff guide clients through the Big Book of Alcoholics Anonymous and through their step work. Clients have daily quiet time, attend accountability meetings, travel to "solution-based" 12-step meetings and complete numerous step study assignments.
Aftercare.
Before completion of a rehab program, it is particularly helpful for a recovering person to learn how to self-manage the aftercare process. There are numerous strategies a person can put in place to promote abstinence. Rehab services may include an aftercare education program that teaches recovering individuals skills needed to live drug-free life outside of rehab.
All it Takes is One Phone Call to Start on the Road to Recovery.
It's very hard to face addiction alone, and our professional specialist helps your recovery be much easier and faster. You will be away from all the negative temptations that caused you to become addicted. You can also get around-the-clock care. Furthermore, it will be easier for you to focus while you are away from the stresses of work, school, and other obligations. Finally, you will be taught how to deal with the temptations that await you after you leave our recovery center.
We are your best chance to have a fresh start in life. So, if you are dealing with alcohol or drug addiction – do not wait to make the simplest first step of calling us to learn your options.