Find out how to recognize triggers for using alcohol and handling high-risk situations to prevent relapse. Strengthen your chances of continued sobriety.
The secret to ensuring your treatment success with alcohol relapse prevention
Alcoholism treatment is necessary to initiate the recovery process given that if left untreated the progression of the disease will continue to affect most areas of an individual's life including relationships, employment, and legal ramifications. Alcohol addiction treatment centers are instrumental in helping educate their clients about the origins and process of addiction in addition to teaching alternative coping skills to handle stressful situations without using substances. Family members and loved ones often discover that denial becomes a significant barrier to convincing the addict that a problem does exist and treatment is necessary in order to enter sobriety.
Those who are successful with having a loved one agree to enter treatment are relieved that the possibility of restoring relationships and communication exists if they remain in treatment and maintain sobriety. Clients of Ocean Hills Recovery, an Orange County alcohol rehab, benefit from the knowledge and experience of professional staff members and learn not only how to abstain from the use of substances but also how to enjoy sobriety and life in recovery. Prior to completing and being discharged from a rehab center it is essential that the treatment team establish an alcohol relapse prevention plan for the client. Alcoholism and drug addiction are chronic diseases but further progression can be prevented through professional treatment programs and support of family, counselors and the sober community.
Alcohol relapse prevention helps the alcoholic to recognize triggers for using, how to handle high-risk situations and environments, and understand the warning signs of a potential lapse or relapse. Relapse is not a rare occurrence during recovery and it is not an indication of treatment failure. However, facilities that recognize how important it is to create a plan with the client prepare the recovering addict for those events that may trigger substance use and strengthen the likelihood of continued sobriety.
About the author: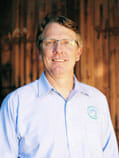 Greg opened his home and heart to alcoholics and addicts in 2003. He is a Certified Addictions Treatment Counselor (CATCI). Starting in 2009 Greg has fostered the growth of Ocean Hills Recovery into one of the most respected and effective treatment centers in the area and has been working with people with addictions since March of 2001. Greg believes in a holistic approach to recovery. His focus is on drug alcohol addiction treatment with a combination of 12 Step work, therapy and counseling, and the rejuvenation of the body through healthful eating and exercise. He has designed his program to foster a family-like atmosphere and believes that people in recovery are just beginning their lives. He encourages the people he works with to learn to enjoy life in sobriety. Greg is married to Nicole; they have two adorable sons together and an energetic yellow Labrador Retriever.