How Does Prescription Drug Addiction Start and How do you Treat It?
Prescription Drugs Addiction
Prescription drug addiction can happen to anyone. When a doctor prescribes medications meant to treat pain, panic or depression, the medications work well. But when they are no longer needed, getting away from them can become a problem because they create feelings of well-being and euphoria or blissful oblivion that patients are reluctant to give up. Often by the time patients are no longer in need of medications, they are addicted and find themselves in need of treatment.
That's where Ocean Hills Recovery comes in. Ocean Hills Recovery is a warm caring addition treatment facility. Located in beautiful Dana Point, CA, Ocean Hills Recovery is a respected drugs and alcohol treatment center providing positive, individually based treatment plans to meet the unique needs of our patients.
Among California drugs rehab facilities, Ocean Hills offers a unique plan of treatment. Instead of a cookie-cutter approach to addiction recovery, we get to know each person as a unique individual and tailor a rehabilitation program to fit that person's needs. We believe that every patient has special needs that cannot be met with a one-fits-all approach to rehab. Because each of our patients are special, we address their needs uniquely.
When seeking out California drugs rehab facilities, Ocean Hills Recovery will provide a warm, concerned and caring staff in addition to cutting-edge rehab programs to begin you on your way to a new life, free of addiction and its negative effects.
Addiction damages not only the addict, but the people around them. Together, we will help you rebuild the relationships damaged by addition and learn to create healthy new ones that are free of the negative effects of drug dependency.
Addiction can damage professional lives as well. If you have been missing work, been chronically late or have been fired as a result of your addiction, we will help you rebuild your confidence, free from the issues surrounding drug dependence.
These are a few of the ways we can help you put your life back together. Call Ocean Hills Recovery today for more information about prescription drug addiction and get started on a new, healthier you.
About the author: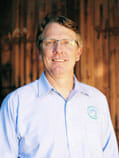 Greg opened his home and heart to alcoholics and addicts in 2003. He is a Certified Addictions Treatment Counselor (CATCI). Starting in 2009 Greg has fostered the growth of Ocean Hills Recovery into one of the most respected and effective treatment centers in the area and has been working with people with addictions since March of 2001. Greg believes in a holistic approach to recovery. His focus is on drug alcohol addiction treatment with a combination of 12 Step work, therapy and counseling, and the rejuvenation of the body through healthful eating and exercise. He has designed his program to foster a family-like atmosphere and believes that people in recovery are just beginning their lives. He encourages the people he works with to learn to enjoy life in sobriety. Greg is married to Nicole; they have two adorable sons together and an energetic yellow Labrador Retriever.