Xanax is a sedative medication, commonly prescribed for anxiety and anxiety-related disorders, such as panic attacks or agoraphobia. Xanax is classified as a benzodiazepine, and so is in the same family as other medications such as Valium, Klonopin, and Ativan. When used as prescribed, these medications can provide a great deal of relief to appropriate patients, but they do run the risk of both physical and psychological addiction, and these risks also extend to those who choose to use these drugs "recreationally". With the use of any potentially physically addicting drug comes to the risk of Xanax withdrawal symptoms, and in certain persons with underlying health conditions or who are addicted to a very high dose of the drug, these symptoms can be potentially life-threatening.
Common Signs of Xanax Addiction or Abuse:
Excessive sleep or drowsiness
Lack of coordination
Memory impairment
Slowed breathing
Decreased blood pressure
Confusion
Depression
Xanax works by lowering, or inhibiting, the activity of the central nervous system, is a similar way to the functioning of alcohol. Xanax drug addiction symptoms can therefore be confused with alcohol addiction symptoms, especially in persons who use or abuse both. In combination, these two drugs can amplify each other's effects, and overdose can potentially lead to coma or death due to depression of the centers controlling respiration.
A person who is addicted to Xanax will show tolerance to the sedative effect of the drug, but not necessarily to the anti-anxiety effects. The addicted person will usually show a high degree of agitation in between administrations of the drug and may go to somewhat extreme lengths to obtain it if it is not available. Furthermore, persons used to a high, regular dose may show physical agitation in the absence of the drug, and those prone to seizure activity may in fact develop seizures.
Xanax is an amnestic, so regular users may show poor memory for recent events, especially if Xanax is taken with alcohol. The heavy user will often show lethargy and/or clumsiness when they are under the drug's influence, not dissimilar in appearance to an intoxicated person. Because Xanax is a CNS inhibitor, the brain's higher control centers may be affected in some users, and an addicted person may show a lack of control over their behavior, including poor decision making and impulsivity.
If a person needing Xanax addiction treatment uses a high dose of Xanax on a regular basis and wishes to stop, the assistance of a medically drug detox is often required.
About the author: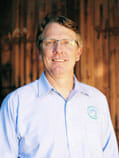 Greg opened his home and heart to alcoholics and addicts in 2003. He is a Certified Addictions Treatment Counselor (CATCI). Starting in 2009 Greg has fostered the growth of Ocean Hills Recovery into one of the most respected and effective treatment centers in the area and has been working with people with addictions since March of 2001. Greg believes in a holistic approach to recovery. His focus is on drug alcohol addiction treatment with a combination of 12 Step work, therapy and counseling, and the rejuvenation of the body through healthful eating and exercise. He has designed his program to foster a family-like atmosphere and believes that people in recovery are just beginning their lives. He encourages the people he works with to learn to enjoy life in sobriety. Greg is married to Nicole; they have two adorable sons together and an energetic yellow Labrador Retriever.