Naltrexone is a drug that is used to block the action of opioids such as heroin, morphine, or hydrocodone. The drug and its metabolites, with the major one being 6-β-naltrexol, attach to the mu and kappa receptors in the central nervous system and block the effects of opioids. The patient does not experience the euphoria that comes from taking these drugs, but at the same time, they do not experience withdrawal. They simply feel normal. This lessens the patient's desire to take opioids and supports their recovery. However, naltrexone is not a cure for addiction. Many inpatient facilities use naltrexone in conjunction with counseling and other modalities to help patients return to health. The chemical formula of naltrexone is C20H23NO4.
Some people mistake this drug for naloxone, a medication that's used to stop the effects of an opioid overdose.
Doctors prescribe naltrexone to patients who have ceased to be dependent on opioids. For many health professionals, this means that the patient must be abstinent for at least seven days. If the patient takes naltrexone while they're still dependent, it triggers withdrawal symptoms of aching muscles, anxiety and restlessness, sweating, yawning, nausea, vomiting, and diarrhea. Withdrawal symptoms are sometimes used as a test for whether the patient is truly no longer dependent on the opioid and can begin to take naltrexone. The drug works best in patients who are socially and emotionally stable and very motivated to put pay to their problems with opioid addiction treatment.
Naltrexone is available in tablet form or in depot injections. The tablet has to be taken every day, and when it's taken orally almost all of it is absorbed through the GI tract. It gains its peak blood level within an hour. A depot injection is when the drug is injected in a mass either in the dermis, the layer of skin below the epidermis, the cutis, the layer of skin below the dermis, or into a muscle. This releases the drug slowly over time. The shot is given once a month by a health professional, and researchers believe it's more effective than taking naltrexone orally.
Some patients are given a naltrexone implant. The doctor implants a pellet of the drug into the wall of their lower abdomen. Implants are not approved in the United States, but they are used in private rehabilitation facilities.
Patients who are using naltrexone should let health care professionals know that they are on it in case they have a medical emergency where opioid painkillers might be used. Patients with liver disease should not use naltrexone.
It's important that the patient take naltrexone in a clinical setting such as an inpatient facility. Patients who try to end their opioid addiction by taking the drug on their own often fail. The oral form of the drug has to be taken daily, and patients forget or simply decide not to take it for their own reasons. Researchers believe that this is because they do not have the support that an inpatient facility provides.
About the author: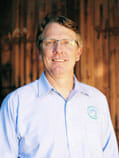 Greg opened his home and heart to alcoholics and addicts in 2003. He is a Certified Addictions Treatment Counselor (CATCI). Starting in 2009 Greg has fostered the growth of Ocean Hills Recovery into one of the most respected and effective treatment centers in the area and has been working with people with addictions since March of 2001. Greg believes in a holistic approach to recovery. His focus is on drug alcohol addiction treatment with a combination of 12 Step work, therapy and counseling, and the rejuvenation of the body through healthful eating and exercise. He has designed his program to foster a family-like atmosphere and believes that people in recovery are just beginning their lives. He encourages the people he works with to learn to enjoy life in sobriety. Greg is married to Nicole; they have two adorable sons together and an energetic yellow Labrador Retriever.